The value of live video to pharma
Views & Analysis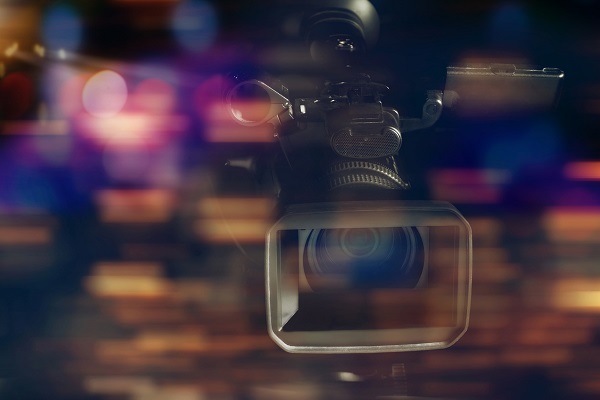 From humanising a brand and generating trust to providing meaningful interactions with private professional communities, live video offers many benefits to pharma companies.
Live video is steadily becoming a prominent form of communication in most industries. It's an effective marketing tool, and a great way of communicating information with which you can engage an audience, through interactivity, such as Q&As or polling.
Facebook's new collaborative platform, Workplace, features live video functionality reflecting just how important live content is becoming, even for internal communications. It could offer a number of advantages to pharmaceutical companies, given the ever-changing, but heavily regulated, environment in which they operate.
Live communication
Pharma companies have been successfully using video for some time. According to Adweek, in 2016 they received more shares and comments per video than any other type of content on social media.
Live video is even more effective at humanising a brand and generating trust between a company and its audience – ideal for pharma companies wanting to build a positive relationship with consumers and stakeholders.
It is a relatively inexpensive, globally-accessible tool with a huge reach, ideal for companies with geographically diverse audiences. Bespoke live video can provide educational material about a product or drug and can target a range of audiences directly, including clinicians or consumers.
Live streaming from an industry conference is a long established way of presenting data to key opinion leaders and professional audiences. This is much more appealing than a static video broadcast after the event, as it immerses the audience in the 'now', and enables the audience to engage directly by asking questions. However, it is not without its challenges as the communication of clinical data is heavily regulated.
Part of the new platform's appeal is its interface, which is almost identical to that of standard Facebook. With over 2 billion users and 1.36 billion active users on a daily basis, Facebook is familiar to most, so users will not have to spend time learning how to use it. This familiarity tends to mean a high rate of adoption when implemented by an organisation and offers a gentle learning curve for users.
Internal communications
Most organisations have recognised the advantages of using live video externally, but they also have the power to deliver live interactive video to select audiences internally. This could be in the form of live webinars, Q&As, weekly meetings or tutorials, to name just a few.
However, the big advantage for pharma is the ability to create private groups made up of external members. This means a group can be set up where access is controlled to ensure only approved clinicians from a particular field can see the content. This offers the potential to build a community with these individuals, which is valuable in its own right, as well as to deliver video to them without the need for a complex registration and approval process. This means a lower barrier to entry in an environment with which the audience is already familiar. Pharma companies can comply easily with regulations as they have complete control over who has access to the group and, therefore, the video.
Mass communication on a private level
Workplace offers a secure platform to reach authorised personnel in an interactive and immediate fashion. It has the ability to revolutionise the way communications are delivered, offering pharma new opportunities to develop communities of professionals. This will only work if the content being delivered is of suitable quality but, at the least, it provides the starting point for more organic discussion and debate.
About the author:
Jake Ward is business development manager at Groovy Gecko, and a streaming media specialist.