Tracking studies: moving with the times
Views & Analysis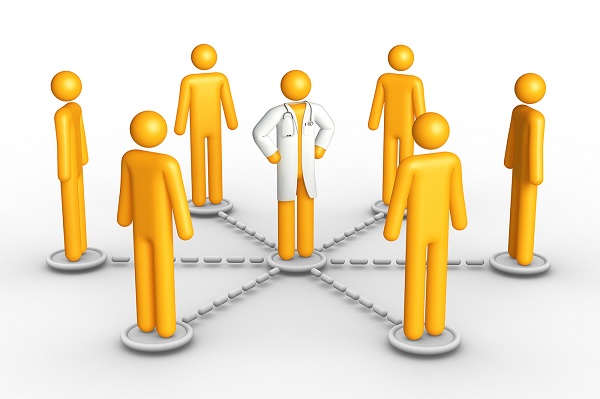 The benefits of Awareness, Trial, and Usage tracking can be enhanced if technology is introduced to bring responsiveness – and insights – in real time, as the business dictates.
Say the three letters 'A, T, U' and you'll hear a collective groan from the pharma marketers in the room. Pharma companies spend an estimated $2.5 billion annually on these Awareness, Trial, and Usage (ATU) tracking studies – ubiquitous traditional measures of brand penetration and prescriber sentiment, typically conducted biannually.
ATUs, and tracking studies in general, generate a ton of data to help internal groups monitor product awareness and usage, and see changes in behaviours and perceptions over time. They establish important Key Performance Indicators (KPIs), helping teams establish the metrics that matter, make better business decisions, and communicate insights with stakeholders.
Yet ATU completion remains hamstrung by a largely outdated traditional market research process that's unwieldy in today's age of rapid information.
They take a lot of time – typically 1-3 months – to develop, field, analyse, and report on. A lot of information is sourced, yet only a fraction of it is used.
Teams cannot access the data until the full ATU is done and, if a third-party vendor conducts the ATU, pharma teams often need to ask and wait for the vendor to provide data.
Repeat waves of the ATU are not a 'set-it-and-forget-it' activity. Significant, often painstaking, manual efforts are needed to sample anew and reach new respondents who meet the same initially-defined criteria.
When teams need to take a deeper dive into one KPI, or want to quickly follow-up on a learning from an in-flight ATU, the study is usually so hard-baked that adding or removing questions is a near impossibility.
The time and expense of traditional ATUs quickly add up and, in a climate of shrinking budgets, they also become vulnerable to cuts.
Meanwhile the market moves on in real time. Competitors debut; regulatory rulings impact broad market concerns; M&A activities raise questions about future competitors. This leaves teams pondering how to track critical metrics with greater frequency – not to replace the ATU, but to complement it for vital KPIs. Some researchers have solved this problem.
Three steps towards real-time ATUs
The agile methodology of software development is being applied to pharma tracking studies like ATUs. Teams aren't scrapping the ATU by any means. They are re-examining three key steps of the process – survey setup, sampling, and reporting – to streamline the time-consuming process of pulsing the market. They are enabling the ATU to become a real-time instrument, delivering completed 'wave' results in a matter of a day or two, instead of 1-3 months – time that allows teams to capture the market moment swiftly.
1) Smart sampling. Of the three aspects of every ATU, the elephant in the room is sampling, which can take up to 80% of project setup time. Teams can't be asking the same group of prescribers the same questions week after week or month after month, or they compromise the ability to see the market in totality and spot subtleties in how perceptions and behaviours change over time.
Using technology for automated sampling can simplify the tasks of excluding respondents and creating new respondent groups. Automating the repeated fielding of a tracking survey and aggregating responses takes a fraction of the time of manual completion, saving up to 75% of the time required to complete the ATU. Such automation allows researchers to set up year-long tracking agendas in minutes, so that market insights teams stay on timelines and on budgets, and can spend more time on other activities.
2) Adding ad hoc, modular questions in real time. Most ATUs do a great job with queries that define market share and usage. By framing questions and metrics that remain constant and consistent wave to wave, they enable a truly longitudinal view. But when events occur and teams need to home in on a particular market issue, or quickly understand the pre-product launch landscape, or gather insights on uptake, the ATU's questions may not provide the insights needed.
Real-time tracking studies can supplement and complement the ATU by enabling modular and flexible question formats. Teams can dive deep into issues that were noticed in a different survey or tracking project, or react to market events that may not be captured in an ongoing, long-term study. Combined with the ATU, real-time tracking surveys provide immediate feedback, and conduct any triage or direction change that might be warranted.
For example, a major pharma company was launching an oncology therapy and needed to supplement an ongoing ATU study to quickly understand a safety issue. By using an automated tracking solution, it completed 12 monthly research waves, and delivered survey results from 50 high-value oncologists within two days of each wave. Armed with this added context, it validated critical competitive positioning for its product and could better equip its sales reps.
3). On-demand data access. Too often ATU efforts involve teams 'boiling the ocean' by asking too many questions that produce a lot of descriptive data, but little data of strategic value. Instead of providing vital market context, they become a burden both for responders and analysts, consuming a lot of time but not delivering the insights that can move the competitive needle.
In contrast, a real-time approach entails asking just a few questions – the essential ones – and focusing in on them. If the issue at hand requires it, the approach supports more nimble and frequent question-fielding periods, so data is truly 'fresh'. By cutting out all the extraneous details in this manner, the automated tracker can focus on a few core KPIs, and address immediate concerns as they arise. Teams no longer have to wait months for a long PowerPoint presentation to understand what the data yield. On-demand data visualisations enable filtering of data by a specific target audience, and by waves, sometimes seeing responses across a dashboard literally in real time. This provides the ability to see exactly what one or more groups was thinking at one point in time, compared across multiple points in time, or to sort responses by a single question, to note correlations 'on the fly'.
There's a saying in market research that you are what you measure. In this time of the 24/7 news cycle and lightning-fast information sharing, new approaches to the ATU are making it an instrument of nimble, competitive insight for brands.
About the author:
Meghan Oates-Zalesky is vice-president of marketing at InCrowd. She has over 20 years of business strategy and marketing experience, a master's degree from the London School of Economics and a bachelor's degree from Harvard University.
InCrowd provides real-time physician and patient insights to 19 of the top 20 global pharma companies, as well as the life sciences industry.
Read more from InCrowd: