The criticality of compliance
Views & Analysis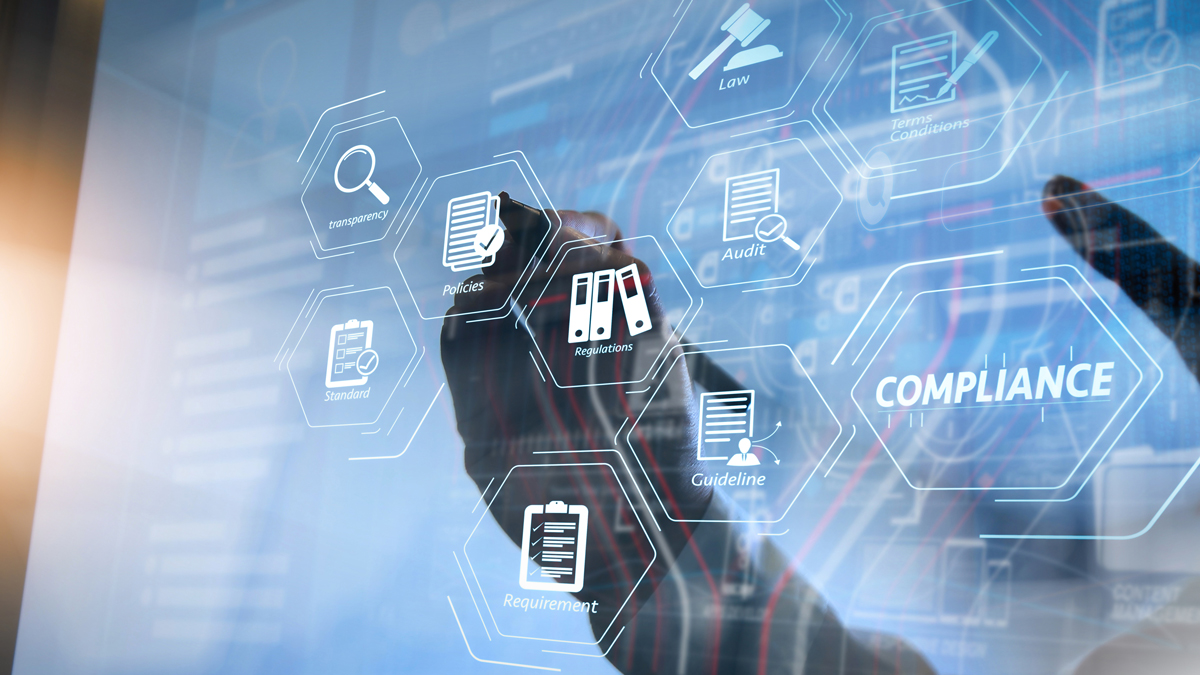 Remaining compliant is imperative to the life sciences industry, so adhering to regulatory requirements is mandatory.
Prior to selling drugs or medical products in any country, pharmaceutical companies must prove compliance and gain the regulatory approval required by the country in which the goods will be distributed in. By remaining compliant, medicines are manufactured in line with their pre-defined and approved specifications, in order to ensure the delivery of safe and effective products to consumers.
So, with mandates in place, how do manufacturing facilities meet these compliance goals? One way is by effectively monitoring the environmental factors which impact the quality of the product. Additionally, assessing the integrity of data utilised in batch records is crucial, as human interactions are often a major cause of error.
Non-compliance can be devastating for a business, not only does it cause major delays in a product's release, but in some cases non-compliance can lead to a complete batch being destroyed.
The dominion of data
Regulatory requirements are in place to ensure medicines are safe for consumption. To honour these requirements, data is instrumental in fact-checking products and making decisions. This need for data integrity facilitates and maintains trust between the regulators and the manufacturing organisations and, in turn, patients.
However, as necessary as data is, it has ironically been sighted as one of the top concerns related to the issuing of observation notices and warning letters by regulators. In fact, the FDA cited data as the cause of 79% of Drug Warning Letters over the last five years.
Presentation of data is vital when regulators carry out formal inspections. Facilities can be asked to provide documented records of environmental monitoring, as well as personnel interaction with systems of record and the order in which events occurred.  Data affords manufacturers visibility of past and present records, so they can prove they have met certain specifications and standards.  The provision of these records must be readily available for auditing, and failing such regulatory audits can ultimately result in a license withdrawal.
Missing or inaccurate data can lead to non-conformance, which is likely to cause delays or, in the serious cases, halt production. Whether non-compliance stems from incorrect data or not, non-compliance from manufacturing companies often results in hefty fines and a license suspension or removal – a scenario costly to any businesses, no matter the size.
Cybersecurity and non-conformance
As cybersecurity has dominated headlines, it's no surprise that it has impacted the world of medicinal product manufacturing. Cyber breaches have the potential to affect non-conformance. Two thirds of pharmaceutical companies have suffered serious data breaches due to hackers, with the cost impact running into the millions.
Having a weak defence against external and internal cyber-attacks is more likely to enable hackers to gain access to key networks, capture intellectual property (IP) data, compromise data integrity, interrupt facility operations, or hold a corporation to ransom.
Additionally, by failing to adequately protect data, and as a result become victim to cyber-attack, manufacturers may be in breach of GDPR, which can lead to supply issues or items being recalled. On top of this, if cyber-attacks are frequent, partners and consumers can become mistrusting. Both of these can ultimately deteriorate brand reputation.
The impact of having poor cyber defence infiltrates into almost all business aspects. Having a solid cybersecurity defence needs to be considered a significant part of a business' compliance strategy. As well as protecting a business from ransomware, it doubles up as an opportunity for conformance – protecting businesses all round.
How digital technology can support compliance
Human error represents the biggest risk to quality control. In an industry that requires strict precision and accuracy, it's no surprise human tendencies pose an issue. Digitalisation has the benefit of not relying on human input and can have a positive impact on quality control.
By digitising operating procedures, solutions for workflow management help to guide employees correctly, ensuring the right steps are followed. Digitising document validation processes in a digital environment not only saves time, but helps companies adhere to regulatory requirements, promotes data integrity, and ensures complete traceability throughout the lifecycle.
By integrating a SaaS platform, it becomes possible to validate data faster by employing a more agile methodology. This ensures accessibility when regulatory bodies demand documents, particularly as regulatory bodies are supportive of this digital transformation and are modifying their activities to accommodate this in the form of audit guidelines. The transformation of paper records to paperless digital systems has immense benefits to the industry.
A non-compliance scenario can be highly disruptive, requiring a great amount of time, effort, and cost for a plant to recover from – and to revert to its licensed state.
As the industry increases the adoption of Pharma 4.0, the use of digital technology enables companies to comply with minimal effort and maximum effect.
About the author

Vicki Pearson, Global Solutions Architect, Life Sciences at Schneider Electric
Vicki Joined Schneider Electric in 2002 in Industrial Automation Sales and later as the Segment Leader for Life Science/UK&l zone. Vicki previously led solution development & delivery focusing on digital transformation for the Life Science industry globally. Deploying digital tools to accelerate time to market and transition towards self-intuitive, adaptable factories, embracing paperless compliance & contributing to a carbon zero environment.
She is now the global Strategy & marketing Lead for Schneider Electric's Life Science Sector