Customer experience performance by pharmaceutical companies
The need for pharmaceutical companies to meet or, ideally exceed, the expectations their customers have of them is not new to the industry.
Yet new research indicates that many in the pharma sector still don't fully leverage customer experience as a means to differentiate themselves, despite the often-challenging landscape in which they operate.
This has important ramifications for pharmaceutical companies looking to gain and build trust with their key audiences and stakeholders – perhaps none more so than healthcare professionals (HCPs).
A new survey by Aptus Health, using its global online HCP community Univadis, examined these issues to uncover the true state of customer experience in the pharmaceutical industry.
The online survey of 2,653 physicians was held in the third quarter of 2018 and those taking part represented general practice, retail pharmacy and seven specialty areas, and were drawn from Belgium, France, Germany, Italy, the Netherlands, Portugal, Spain, the UK and the US.
These findings were then cross-referenced with two studies on customer experience in pharma that were jointly carried out with DT Associates in 2017 and 2018.
The findings make for interesting reading and point to a number of areas where the pharmaceutical industry could improve.

Customer engagement more than doubles when HCPs see they've had an excellent experience, and – as the above results show – this can include storing information for future reference and sharing it with their friends and colleagues.
But if that's the gains offered by excellent customer experience the survey also showed that just one pharmaceutical company has so far reached the heights of being rated excellent in terms of the experience it provides.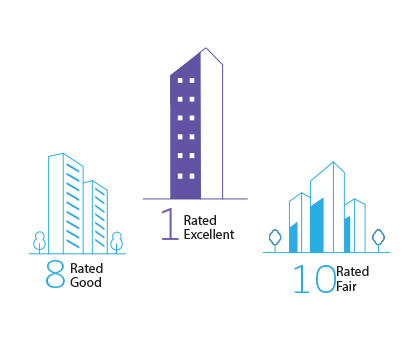 More than half of the companies rated by HCPs were only judged to be 'fair' in the customer experience they provided.
Part of the reason for that is the gap that exists between what HCPs want from pharma and what the industry provides them, with more medical education and patient materials wanted rather than prescription drug information.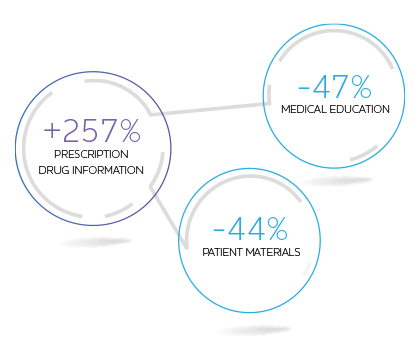 From this survey it's clear that pharmaceutical companies must try harder to better understand their audience. Once that has been done, they can start providing value on HCPs' terms and work towards providing an excellent customer experience.