Being patient-centric: communication, co-creation and collaboration
Views & Analysis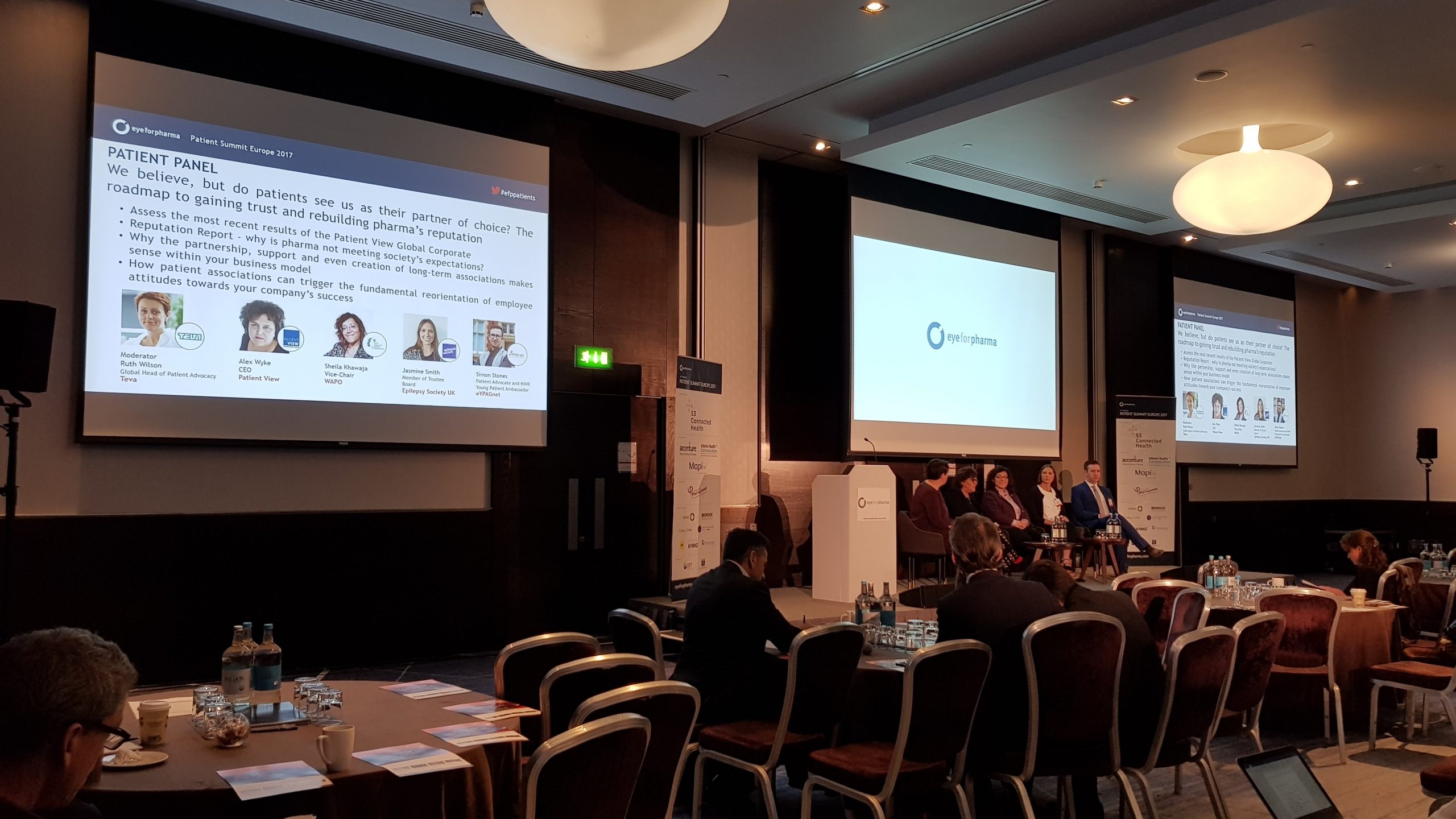 Marco Ricci reports on day two of eyeforpharma's Patient Summit Europe 2017, when the conference focused on 'co-creation' – working collaboratively with patients to create patient-centric materials.
Patient advocates in the opening panel session covered several topics: communication, transparency, and the role of the patient.
Communication was tackled from various angles. Sheila Khawaja, vice-chair of the World Alliance of Pituitary Organisations (WAPO), remarked on the need for pharma to make its intentions clear to patients from the start: "Don't beat around the bush: be direct, because we need that."
Simon Stones, representing the European Young Person's Advisory Group Network (eYPAGnet), spoke about both communication and transparency barriers around clinical research, highlighting physical obstacles stopping patients from entering the research areas of conferences: "It's causing segregation. We need to get rid of this stupid tape separating us from pharma."
Jasmine Smith, member of the Trustee Board for Epilepsy Society UK, said pharma needed to invest fully in co-creation procedures, remarking that the more she worked with pharma, "the more empowered I felt."
However, Patient View CEO, Alexandra Wyke, suggested that patients might be better used for verification: "[Perhaps] you should use patients in a validation role, deciding whether these ideas are genuinely useful."
Sheila from @WAPO_org asking pharma to provide not just thanks but how they helped. Treat us like people 1st then pts. #efpPatients pic.twitter.com/jnTRBULL9O

— Marsha Caplin (@CaplinChaos) 20 October 2017
Understanding the needs of people with AIDS
Oleksandr Gorbenko from ViiV Healthcare, and Damian Kelly from the European AIDS Treatment Group, highlighted the progress that had been made in AIDS treatment since the 1980s, but said that AIDS therapy still lacked understanding of the needs of young people, women, transgender people, sex workers, and injectable drug users.
The two organisations had worked together to develop two sets of guidelines for therapy production and presented them to a board of 12 HIV community experts.
They pointed out that creating the guidelines had encouraged openness from R&D teams, a general agreement on the need for personalisation of AIDS therapies, and a greater understanding of how patient-friendly treatment should look.
The gap still exists for people living with HIV. Guidelines don't match up, all saying different things #EFPpatients pic.twitter.com/JdfD7dTjH7

— Simon Stones (@SimonRStones) 20 October 2017
Co-discussing co-creation
A panel focused on co-creation of patient materials was moderated by Richard White, director of Oxford Pharmaceuticals, with Claire Murray, joint head of operations at the Patient Information Forum, David Montgomery, vice president, Science Exchange, Oncology, Pfizer, and Richard Stephens, consumer lead and chair on the Consumer Forum at the NCRI.
"The challenge we are trying to define is how and when to directly interact with the public," said Montgomery. For Pfizer the key is to not silo them off, he stated, rather "it has to be embedded into groups."
Stephens believed that bringing patients into the developmental process was only necessary when it was useful – when it would give patients an understanding and sense of purpose.
Considering clinical trials, White commented that patients often did not know how to get involved in them or what they could offer, giving rise to the question: should industry offer clinical trial education?
Murray insisted that doing so would raise the numbers of patients getting involved, and Stephens noted that current patient consent forms needed reworking into patient-friendly documents.
'Companies don't write consent forms for patients, they're for ethics committees & lawyers' Richard Stephens, NCRI #efpPatients

— Paul MA Barrett (@PaulMABarrett1) 20 October 2017
Personalisation through multichannel
Carla van de Guchte, director of European Relations at Teva, presented a talk titled 'One size does NOT fit all', which walked the audience through multichannel interaction with patients. Similar to multichannel in its marketing sense, Guchte emphasised that the use of emails, websites, letters etc, in a coordinated fashion, actually helped empower patients while addressing the behaviours, thoughts, beliefs and values of the individual.
As a result of tailoring communications with the patient, the likelihood was that patient adherence would increase.
One size doesn't fit all - there's lots happening beneath the surface in people with chronic conditions @tevapharmeurope #efppatients pic.twitter.com/cgnLrAXGQn

— Simon Stones (@SimonRStones) 20 October 2017
To see full coverage of day two of eyeforpharma Patient Summit Europe 2017, click here. For full coverage of day one, click here.