Making new product planning for life science more effective with human-centred design
Views & Analysis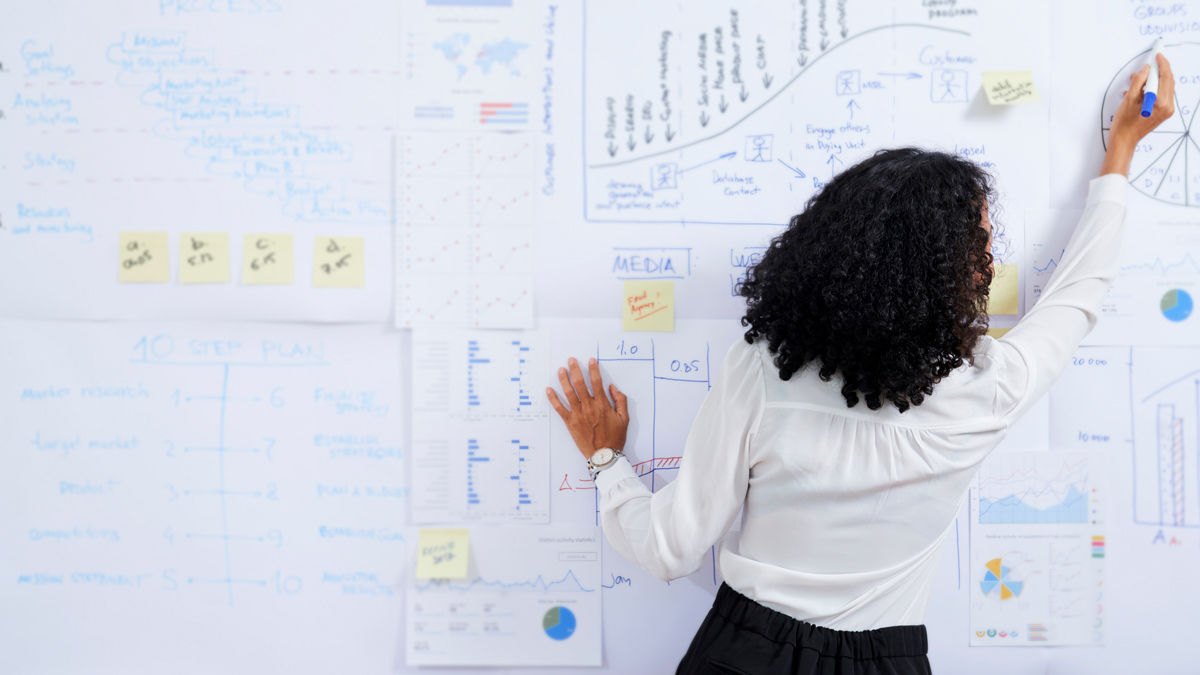 The sooner a human-centred perspective is applied to the development of either a drug or device product, the more likely the product will be adopted and used because it's been designed around what the end consumer wants and needs. This is particularly true in the highly complex ecosystem of drug and device development, where the end consumer is only one of multiple decision-makers in the purchase process. Identifying, reconciling, and incorporating the often-competing needs of the various stakeholders as early as possible in the product development cycle is a highly effective risk reduction strategy. New product planning teams play a critical role, as they are looking functionally at the entire process from R&D through to commercialisation.
In the early stages of drug development, it is logical to focus on the economic and clinical aspects of candidate identification: Is there enough of a market? Could this candidate demonstrate clinical efficacy? Is there a value story that would be compelling to payers? These are important questions to justify the investment, but they are only part of the picture. They drive development from a top-down approach, informed by and subject to the biases, blind spots, and ingrained habits of the company.
Teams need to shift from leading with a top-down approach to leading with a bottom-up, human-centred approach. You must first understand and reconcile the needs of your end users - patients, caregivers, clinicians, and payers - as early in the process as possible.  This will ensure that you are developing a product these audiences will use. Patients must want to use it, physicians must want to prescribe it, and payers must want to cover it.  Understanding the needs of these stakeholders will provide a richer basis to inform all your strategic efforts from early-stage R&D to late-stage commercialisation.
Although some life sciences companies are starting to shift to incorporate human-centred design practices, it is often coming late in the drug development process - well into the commercialisation efforts of launch planning, if not post-launch. The true value of a human-centred approach is much earlier in the development lifecycle. Much like the cross-functional role the new product planners play, having them be the stewards of this human-centred view across the various audiences for the drug/device is not only logical, but could be hugely beneficial in driving a more successful product launch.
Here are four ways to incorporate human-centred design in new product planning that can inform all stakeholders engaged in the product development lifecycle from R&D to commercial:
Map the disease state journey of your target patients during the Discovery & Development phase - Conducting experience research with your target patient audience, caregivers, and clinicians, and creating a disease state journey map will provide you with a holistic view of the disease state/treatment process that will help you to:
identify gaps and opportunities to inform candidate selection and/or in-licensing opportunities
gain insights to inform trial design and optimal target product profiles
understand barriers and opportunities for physician uptake
determine what will help to create a compelling payer value story
start reconciling competing audience needs early in the process
Co-design a Target Product Profile (TPP) with key audiences - TPP testing is typically done with a profile developed by the company that is then tested with audience members to get their feedback. This is an important effort, but as with any traditional market research, it focuses on needs that the target audience has already identified. Experience research and co-design employ methods that uncover latent audience needs - ones they don't even know they have. Beginning target product profile creation with generative co-design sessions with these audiences will result in a stronger TPP that is more likely to be accepted and ultimately used when it becomes a product.
Leverage experience research and service design to create an optimally-designed omnichannel clinical trial that will fill more quickly - With ongoing challenges in remote trial design, diverse patient recruitment, and speed to full enrolment, designing a trial with input from the key audiences will help you address all of these needs as articulated by your audiences. This upfront investment in learning about their specific needs, co-designing solutions with them, and documenting it within a service blueprint will help accelerate your trials by eliminating audience barriers from enrolment through closeout. It can be enhanced and updated as you move from Phase 1 to Phase 4, maximizing this upfront investment.
Evolve the baseline disease state treatment journey map to orient around the new drug/device approval and drive key commercial activities in pre-launch planning – As the drug/device approval process moves forward, so should the diseases state journey map. The baseline disease state journey is a living, breathing artifact that can be updated, augmented, and enhanced with additional experience research, co-design activities, and behaviour change design work to:
Document how the new drug/device fits into the treatment journey with the target product profile
Create behavioural-based personas for disease state education and marketing efforts for patients, caregivers, and physicians
Support development of cross-channel disease state and promotional content strategy for all audiences
Inform service design of patient support & HUB services programs
Drive service design around KOL & HCP engagement strategy
Each of these strategies can manifest differently within an organisation, but the guiding principle that encourages a more bottom-up human-centred approach to new product planning will ensure the drugs and devices that hold so much potential will actually be paid for, prescribed, and utilised by the humans who stand to benefit most.
About the author

Tiffany is passionate about the patient experience, the use of digital technology to enhance it, and the motivation and barriers to behaviour change that will improve patient lives. She believes that we can make a difference in improving people's health through human-centred, inclusive design that shifts the focus from illness to wellness and supports the systemic changes needed to make healthcare more equitable and accessible.