Lilly collaborating with digital firm in 'real world' diabetes studies
Views & Analysis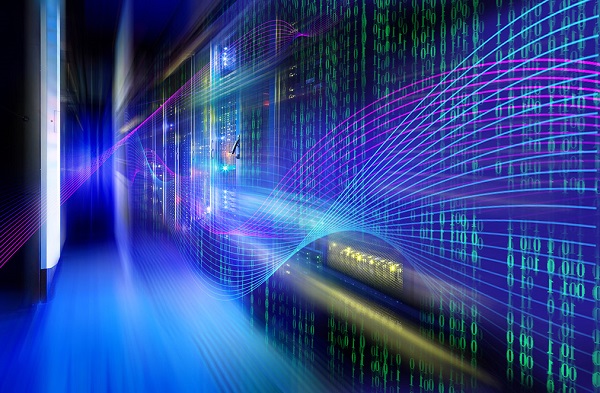 Pharma companies operating in diabetes are all investing in tech to help patients and doctors manage the condition – and will soon be competing not just on the strength of their medicines, but also on the digital services they can provide.
Eli Lilly is one of the diabetes companies that is active in this field, and signalled its intent to expand its digital offering by collaborating with health technology firm Livongo, to collaborate on real-world studies and develop new insights into diabetes.
Diabetes rivals like Novo Nordisk, Sanofi, and AstraZeneca are also competing to improve their digital offering.
Tech is coming to the fore in diabetes because it can be used to improve monitoring of the condition. For instance, there are now devices that can test blood sugar levels without needing to pierce the skin to take blood samples.
Lilly's project with Livongo will combine real-world behavioural studies and insurance claims data to advance knowledge about effective interventions in diabetes care.
Goals include measuring the impact of remote diabetes self-management education and support on clinical and healthcare cost outcomes.
The partners want to understand drivers of health behaviours, and how people living with diabetes can stay more actively involved in their health.
Livongo aims to redesign chronic condition management, starting with diabetes, based around a personalised care using data and clinical science.
Last year a study of its digital diabetes care programme, published in the Journal of Medical Internet Research, showed those using it experienced a decreased likelihood of high and low blood glucose reading.
There was an average 16.4% decrease in high blood glucose and an average 18.4% decrease in the likelihood of having a day with low blood glucose in the study population.
Sharecare
Digital health is becoming increasingly important to the US healthcare system, as the insurers that dominate it attempt to find ways to efficiently treat chronic diseases and long-term conditions.
With this in mind, the largest health insurer in America's mid-Atlantic region has signed a four-year contract with digital health firm Sharecare, to provide members with wellness and disease management services.
Starting in 2019, Sharecare will provide the services to insurer CareFirst, which has also made an undisclosed strategic investment in the digital health firm.
CareFirst members will have access to a personalised mobile and web-based platform that will help them better understand their health, and take action to improve it.
Sharecare will combine its platform with customised elements that integrate with CareFirst's clinical programmes, including its Patient-Centered Medical Home programme.
Founded by digital health pioneer Jeff Arnold, who also founded WebMD, and cardiac surgeon and host of the 'Dr Oz Show', Dr Mehmet Oz, Sharecare has been providing digital services and technology since 2010.
The new system will allow CareFirst members to connect via smartphones, wearable devices and other web-based technology, capturing information and data to coordinate care.
Additional services include digital health assessments, lifestyle and disease management coaching, tobacco cessation schemes and health challenges.
There will also be tools to help manage weight, nutrition and physical activity.
Killer app
Doctors and healthcare teams have a growing array of clinical tests and data sources to help guide their decisions – but until now, no company has emerged to create the 'killer app' to bring all this data together seamlessly.
Now Roche's diagnostics division, the world's biggest in vitro diagnostics firm and GE Healthcare, a top three medical device company and a leader in medical imaging, are to work together to develop such a system.
The companies aim to create a seamless 'decision support' platform. This is the first time such an alliance has been created, reflecting growing momentum to create truly digital healthcare.
Roche and GE Healthcare are aiming to create a digital system to bring together all clinical data, from lab tests, biomarkers and genomic data (in vitro data) to CAT scans and x-rays (in vivo) with electronic patient records to help make clinical decisions better informed and simpler for healthcare professionals.
There is no question that the partners will be able to shut out other competitors products from their system, but playing a key role in this data ecosystem would confer great advantages – much as Google and Facebook dominate the user's digital life in the consumer world.
The companies have entered long-term partnership to co-develop and co-market digital clinical decision support solutions, which will also integrate insights from medical best practice, real time monitoring and the latest research outcomes.
Roche and GE say they will focus on cancer treatment and critical care first – two areas where better decisions could have a huge impact on patient outcomes.
The partners say that in oncology care, this will mean teams with multiple specialists will have a comprehensive data dashboard to review, collaborate and agree treatment decisions for cancer patients at each stage of their disease.
The systems will use advanced analytics which could warn of potential problems before they arise.
In the critical care setting, data from a patient's hospital monitoring equipment will be integrated with their biomarker, genomic and sequencing data, helping physicians to identify, or even predict severe complications before they arise.