How pharma can thrive in the digital era
Views & Analysis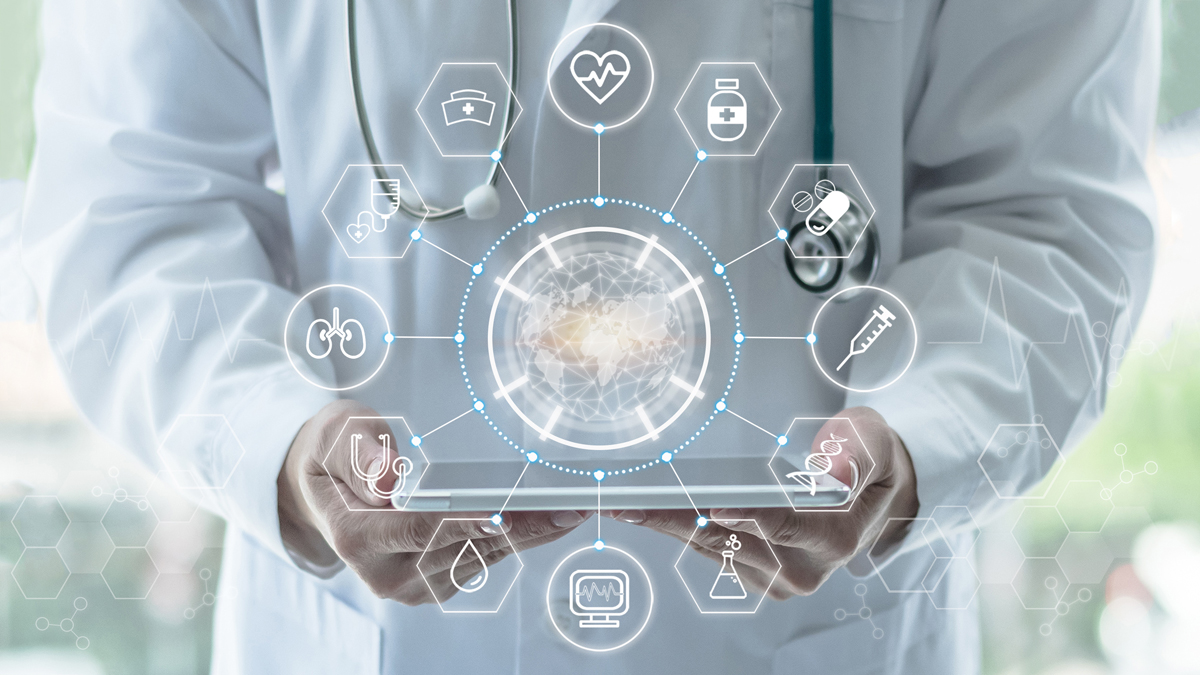 December marks the one year anniversary of the U.S. Food and Drug Administration's (FDA) draft guidance, "Digital Health Technologies for Remote Data Acquisition in Clinical Investigations". Over a decade of progress drove these advancements, which is reflected by industry adoption of these tools. The Digital Medicine Society's Library of Digital Endpoints surpassed 350 unique digital endpoints used for evaluating new medical products. Over 100 sponsors are using digital endpoints across dozens of therapeutic areas, measuring concepts from cognition to physical activity and gait to glucose levels.
Beyond digital clinical measures, digital solutions are maturing to address major challenges facing clinical research and offer enormous promise to support the key performance indicators (KPIs) for every member of our industry. We see how digital measures of adherence ensure that sample size calculations hold and drug developers can accurately evaluate the safety and efficacy of new molecules. Other tools enhance patient centricity, inclusivity, generalisability of findings, participant retention, and technical success, while reducing timelines. As we strive to improve the medical product development process and speed the development of effective new therapies to patients, digital health solutions are becoming increasingly available, affordable, and anticipated in healthcare settings by patients, clinicians, and caregivers alike, driving expectations for trial participants.
Digital medical solutions are not a silver bullet, but incorporating them into clinical development in a deliberate way is the single greatest resource we have to offset challenges and advance medical product development for patients.
Moving towards implementation
A "digital" strategy can no longer lie within a siloed digital or innovation team. It's critical to integrate digital across the enterprise. For example, leveraging technology like continuous monitoring can help cut down on clinic visits during trials, reducing participant burden, travel costs (and reimbursements), leading to increased efficiencies and reduced costs.
Introducing digital tools - from AI for identifying participants to digital clinical endpoints for demonstrating efficacy - does not change the fundamental science of drug discovery and development. Pharma companies with more mature digital strategies are able to focus on questions of scale. How do we find vendor partners who deliver full stack solutions? How can we integrate multiple high-velocity flows of sensor data into our systems without engineering bespoke solutions? How can we ensure that we advance equity and inclusion in our trials?
Pharma companies that aren't asking these questions of scale risk being left behind. The race to leverage digital technologies will likely result in winners and losers, but it doesn't have to.
Educating for success in the digital era
At Takeda, we see this shift happening before our eyes. Over the last few years, we implemented comprehensive education across parts of our R&D organisation and are already seeing benefits. Our clinical teams who embraced digital health technologies have executed on multiple decentralised clinical trials, deployed numerous digital devices, and in the process reduced patient burden and allowed for a more diverse patient population to participate in clinical research. The next phase will drive towards success at scale. We would like to see digital health technologies become a part of all clinical trials. To ensure success – and to meet our organisational goals for digital transformation – we have to define the value of digital within R&D, communicate this value to every employee, and equip them with the necessary knowledge, tools, and experience to execute their roles as we digitise the drug development process.
To us, the benefits are clear. In the past, digital transformations have left knowledge and skills gaps across various industries. What some leaders describe as "resistance to change" is likely a recall of burdens faced by teams asked to adopt poorly designed solutions in the early days of digital without knowledge of the vast progress made in the quality and relevance of solutions today. Knowledge of the fundamentals of digital medicine - and how digital innovation can be deployed to support the needs of teams across the clinical trials enterprise - is critical.
Successful digitisation of the clinical trials enterprise requires attention and investment and we realised we needed to educate our whole team for success. Creating internal capacity for successful digitisation of clinical trials will also help us recruit and retain the very best digital innovation talent in the business.
Putting the pieces together
While Takeda was living these challenges, DiMe was hearing from its community that barriers to developing and scaling digital health products were becoming more common. This signalled that more was needed to support the successful evolution of digital health. There's robust research and practice dictating what good looks like in the field of digital medicine.
The language: we need to help cut through jargon for stakeholders who do not live and breathe digital. We need to deliver applied definitions of digital health tools and support this with examples across the drug development lifecycle and from around the world, including how regulatory considerations vary with the function of the tool in practice. Our colleagues need to recognize the power of digital tools to support them in their daily jobs and expound that support to the company level.
The landscape: trial design must better reflect the current trends in participants' everyday life, clinician preferences, and regulations; embracing digital medicine is fundamental to success, including broadening access to address pressing and persistent recruitment challenges. This information should also include the dynamic regulatory environment highlighting trends to underscore that emerging regulations support patient-centric digital innovation.
The leverage: we need to arm colleagues with training and support to help identify the right partners for successful digital health innovation strategies in drug development. We need to make connections about how cross functional teams can leverage their expertise and acknowledge that new partners will emerge to support these teams' success in carrying out their digital strategies.
The lens: we need to educate stakeholders about the participant perspective, including the importance of representative study cohorts for generalisable and valid results and best practices for digital product evaluation across broad populations. There is great promise for digital approaches to ameliorate longstanding disparities in trial access and generalisability of trial findings. Tools and resources can support a more inclusive approach to engaging patients for digital equity and success.
To succeed in this digital era, we need collective understanding of digital medicine to boost the effectiveness of our individual roles and responsibilities. Partners like DiMe are creating tools and companies like Takeda are developing proof points. The increasing knowledge gap will hold us back from advancing the ethical, effective, equitable, and safe use of digital medicine to reimagine healthcare and improve lives. But with the right approach to upskilling the field, we can achieve the promise of the digital era of clinical trials.
About the authors

Jennifer C. Goldsack founded and serves as the CEO of the Digital Medicine Society (DiMe), a 501(c)(3) non-profit organization dedicated to advancing digital medicine to optimize human health.

Jordan Brayanov, Ph.D., is the head of Digital Strategy within the Data Sciences Institute at Takeda where he oversees the strategic development and deployment of Digital Health Solutions and the design and implementation of decentralized clinical trials across clinical programs within research and development at Takeda.

Jesus Gomez-Navarro is an R&D Distinguished Fellow at Takeda and a board-certified medical oncologist with two decades of experience in R&D and over a decade previously in the clinical care and academic settings.