Hollywood and the Metaverse's effect on pharma's content
Views & Analysis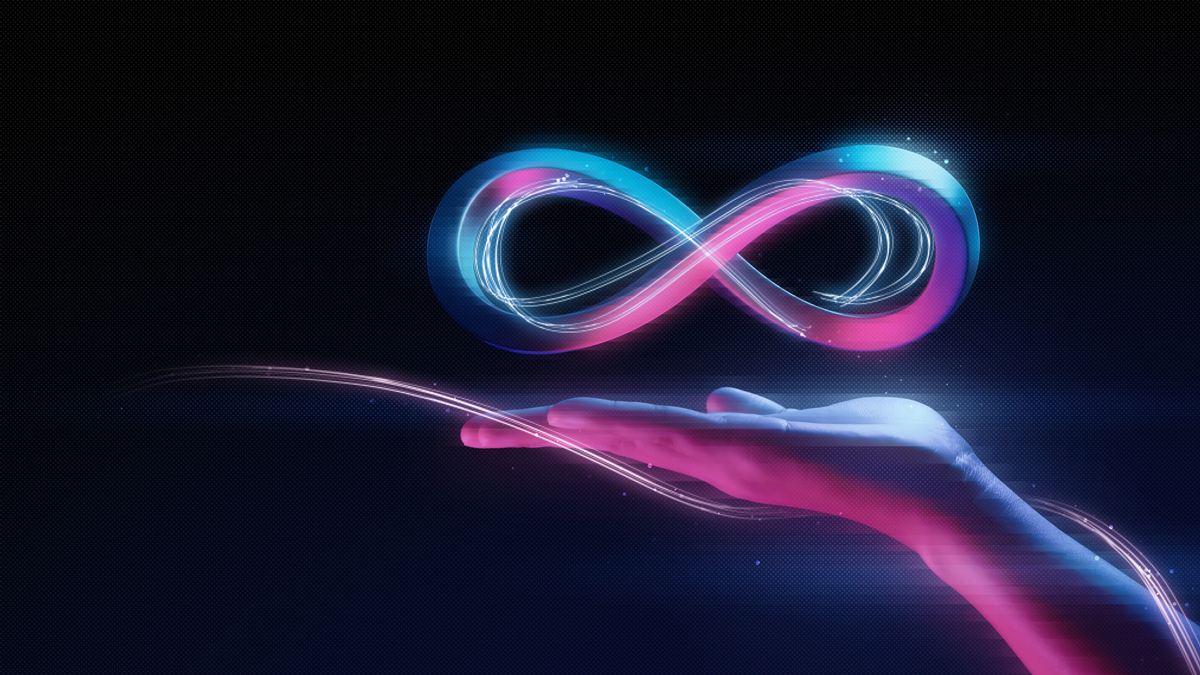 Gaurav Kapoor, co-founder and executive vice president of Indegene, tells pharmaphorum how pharma can take lessons from the entertainment industry and prepare for the Metaverse to enhance content engagement.
Pharma companies' customer communication methods require reimagining as technology progresses. Kapoor says, now, pharma can learn from the on-demand nature of content distribution that Hollywood utilises and simultaneously prepare for future needs in content delivery.
"One of our senior clients in big pharma told us, 'We don't make pills. Nobody buys pills. Patients buy stories. Patients buy promises. So, patients buy content.' So, that was where we strengthened ourselves and knew Indegene should be the go-to partner for content," Kapoor states.
Indegene focuses on helping pharma launch its products using technology and compliance frameworks to become 100% compliant, Kapoor explains. It does so by offering a modern way of building content.
Currently, pharma is primarily using digital means to connect with its customers, and Kapoor says it's discovering from Hollywood how to create engaging content that is more customer focused.
Hollywood
Over the past decade, the entertainment industry has changed dramatically. Traditionally, content was delivered at movie theatres and on primetime TV. It's now become an on-demand experience focused on customer-centricity.
"TV used to be very brand-centric. The industry has moved customer-centric, with content distributed based on age groups and personas. Pharma is moving into that space with social media and digital, but it needs to learn from Hollywood and TV and use more on-demand content," Kapoor notes.
The entertainment industry has also moved from brand-centric content to experiential content, designed to immerse its audience in its message by attempting to create deep emotional connections between the customer and the brand.
Pharma hasn't fully moved into the experiential content space and is stuck on brand-centric content, which is not as engaging as experiential content that can make one question how a product impacts their life and how it helps doctors treat their patients better, Kapoor reasons.
"If you look at the content we get on TV and TV ads, if you remove the brand, pretty much all the ads look to me the same. We must move towards customer-centric related problems and solving those problems," Kapoor states.
There's been a significant focus on digital affinity – what channels people like, where they click on mobile, laptop, iPad, etc.
"Content affinity is more critical than digital affinity. Let's say someone receives an email but will not open it because of the subject line. If the subject line shows the content one likes, they will open the email. People used to say email is effective. Email is not effective. The email doesn't matter. It's about the content in the email. So, the content is actually the channel," Kapoor says.
Indegene has profiled 1.8 million physicians in the US, based on digital affinity, content affinity, behaviour affinity, and network affinity (meaning which individuals the physicians follow on their social networks).
"Network, behaviour, content, and the digital combined is where we think the world is going in content and to drive success," Kapoor maintains.
Kapoor says pharma also needs to understand that measurement of success through content distribution methods matters as well, and that the entire content success measurement process is changing.
Indegene bought the company DT Consulting, which is about the "experience score." It measures brand success by using its Customer Experience Quotient (CEQ).
"The whole needle of measuring clicks and open rates on an email and how many viewers is going away. It's all moving towards what the score is on the customer experience," Kapoor explains.
The content experience is changing and as technology progresses, so does the necessity for rethinking how companies will distribute content in the future.
The Metaverse
The rise of new technologies will change content delivery, and Kapoor anticipates the Metaverse will dramatically impact content output and dispersal: "The Metaverse is coming. Meta is going to be a place where patients, consumers, and doctors all converge. They can all talk together, and it will become a globalised world."
For example, someone with a rare disease in Brazil or Germany will be able to connect with an HCP in the US or UK. Language barriers will be non-existent because online translators can dynamically translate without issue.
The Metaverse will bring a new dimension to healthcare and impact how patients will be treated by converging technology, content, and imagery.
Experiential, immersive education will allow for greater retention of information than reading a pamphlet or brochure.
With virtual and augmented reality, one can go into the human body. Pharma could harness this technology to explain a drug's effects.
"We imagine a world where a doctor can go into a body, go into the different parts, use the different drugs and see how the drug will move over three months, six months, and create that simulation in a patient case, to train them that how a drug will move," Kapoor states.
A patient may step inside a 3D world where they can examine what a medication does to the body, how it will help their disease, and how their body will react to the drug.
"That can only be done in a Meta world. It's going to be immersive and engaging, very different kinds of content from the content we're dealing with today," Kapoor says.
The content can then be precise because its analytics could be sophisticated. Companies are exploring how to collect data through eye tracking with virtual reality technology. Eye tracking will also allow companies to understand better what type of content connects with the consumer.
"You could see what each doctor did, how much they consumed, what content they looked at, what they liked and didn't like. The same with the patients – what they liked and didn't like – and now you can do precision marketing," Kapoor explains.
Advertisements can be more tailored, and data collection within the Metaverse can allow for more personalised content that will greatly affect physicians and patients.
Many benefits come with an increased understanding of drug effects on the body through on-demand and immersive content. Still, Kapoor says multiple barriers present in pharma will make it complicated for these ideas to come to fruition.
The way pharma is regulated based on compliance is a considerable barrier to allowing such a change, though.  broken, siloed approach within pharma must be rectified to improve content turnaround time, especially within the MLR process. Kapoor states this is the biggest bottleneck to change.
"Along with that, companies need to do advanced content analytics. Content analytics is critical. So, doing content analytics, smoothing out the MLR approval process, and having senior leadership push change: I would say these additions are critical for this dream to happen," Kapoor posits.
"Otherwise, this industry is not going to Meta or experiential selling for many years. This industry will be boring, then we're not doing the right service to our patients because we're not telling them what drugs can do for them, and we're just defeating the purpose of that patient centricity."
About the interviewee

Gaurav Kapoor is co-founder of Indegene and heads the company's co-commercialisation business while also driving new business development. Over the last 20 years, Kapoor has led Indegene's sales and business development efforts in the APAC region, including China and the European and North American regions. He is the architect of Indegene's co-commercialisation capabilities and is responsible for partnering with senior commercial leaders of pharma, biotech, and medical device companies to help drive revenue growth for their products across their lifecycle. Prior to joining Indegene, Kapoor held various marketing positions in the Indian pharma industry. He holds a bachelor's degree in Pharmacy from St. John's Collective, Bangalore, India and an MBA from ENPC, Paris.
About the author

Jessica Hagen is a freelance life sciences and health writer and project manager who has worked with medical XR companies, fiction/nonfiction authors, nonprofit and for-profit organisations, and government entities.