Get real: virtual reality for healthcare comes of age
Views & Analysis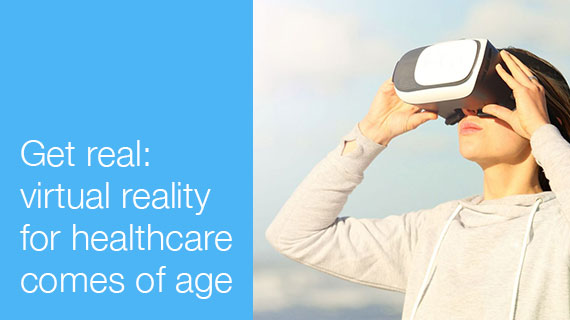 After a few false dawns over the years, has virtual reality's (VR) time come? In Deep Dive: Future Pharma our digital health writer Marco Ricci speaks to some leaders in the field and discusses the role this technology could play in healthcare in the coming years. 
The concept of VR has been around since the early 1990s, but the rudimentary nature of the first technologies, and unsatisfactory experience of online forums (such as Second Life in the 2000s) meant VR never found a place in the mainstream of tech-loving consumers.
Fast forward to 2017, and the technology is in another world: affordable headsets, including Samsung's Gear VR, Facebook's Oculus Rift, and HTC's Vive, and stunning immersive software, are making VR far more compelling.
Significantly, the technology has evolved so far that technical and professional uses for VR are emerging for healthcare.
Graphical capabilities can now recreate real life in an astounding level of detail, allowing researchers and medical professionals to apply VR to a broad range of healthcare settings: from immersive medical education for doctors, and for patients, psychological intervention and even as a therapy in itself.
Read the full article here.
Read the whole edition of Deep Dive: Future Pharma.
The next issue will be Deep Dive: Market Access II. Sign up for your complimentary subscription here.