Five questions: How are data and analytics transforming Medical Affairs?
At a time when pharma is facing a challenge to keep pace with the advent of big data and personalised medicine, pharmaphorum is exploring how this revolution is changing the Medical Affairs function.
Medical Affairs has traditionally relied on a great deal of experience in order to make decisions. The model consisted of hiring people who were clinically trained in the area, who often had experience launching a similar drug, and who knew many of the external people involved in the process.
These attributes are still important, but there has been a huge amount of change that has occurred in the scientific community over the last 10 years which shouldn't be overlooked.
A company that combines this experience with hard facts driven by the data is going to have an advantage – essentially 'Medical Affairs 2.0'.  This is not a re-engineering of current Medical Affairs processes – in fact, quite the opposite. It embraces the current processes but adds in data to enhance decision making.
Creating an appropriate balance between experiential and data-driven decision making provides a Medical Affairs organisation with the right balance in order to succeed.
pharmaphorum spoke to Simon Mason, chief commercial officer at database management firm Medmeme, to explore the challenges and opportunities arising from Medical Affairs 2.0.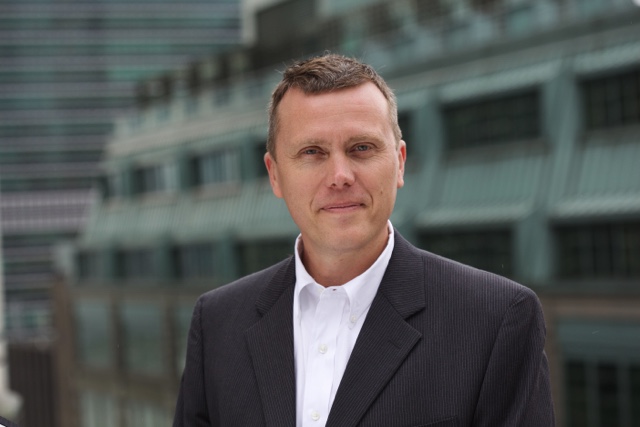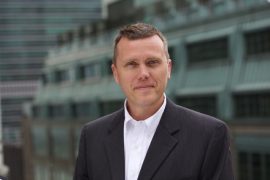 PP: How can data influence the strategy of Medical Affairs?
SM: Understanding the share of scientific voice allows you to position your product versus the competition, or competitive treatment protocols. Knowing how to increase this to your advantage has a significant impact on the understanding of your product and, ultimately, the appropriate use. And knowing where to put your resources – whether this be in Medical Science Liaisons spending the right amount of time with the right people, or deciding which meetings you participate in – can be dramatically improved.
PP: Can data influence how Medical Affairs teams interact with external stakeholders, such as journals and scientific experts?
SM: A data-driven approach is a vital part of the decision-making process as to which journals can have the most impact for you. Analysing how they have covered certain topics, whether these are increasing or decreasing, needs to be used as an input in determining which journals to look at.
PP: What about Market Access teams – can they benefit from data?
SM: Having solid and comprehensive data and, most importantly, analytics, can significantly reduce time needed for Market Access operatives to prepare for an engagement.
Engagement depends on knowing exactly what a scientific contributor has been up to, and how much. Is it increasing or decreasing? Are they interested in our science or not?  What percentage of their time is spent in activities that are relevant to us, and how recent is that activity? Do they even care about our science? (Plenty of the top scientific contributors in a given area may not be focused in our area). It is vital that we know what they want to talk about.
Analytics have been proven to reduce this process from several hours to less than an hour. This type of data/analytics-based preparation is rapidly becoming the standard operating procedure in the scientific engagement process of advanced Medical Affairs teams.
PP: KOL identification and interaction has long been a staple within Medical Affairs. How can this approach help select the right 'thought leaders' for pharma to engage with, and does it change the relationship between pharma and these experts?
SM: Medical Affairs 2.0 is a process that can select the right thought leaders, the right meetings, and the right journals. It is not limited just to thought leaders. It removes experience from the equation (that can always be added back in later) and it uses data to determine who or what is most relevant for our needs.
PP: Evolution is a continuous process, so what will 'Medical Affairs 3.0' look like? How is the function developing and what technological innovations are shaping this?
SM: Enhanced analytics. For example, today we know a lot of information about the people contributing the science and where they do it. But what about the people they know, how strong are their networks and their networks' abilities to disseminate science? We can quantify the value of this network and identify people who are able to carry a message through their networks.
To illustrate how a data-driven approach is enhancing Medical Affairs' ability to confer direct competitive advantage, Simon draws parallels with the evolution of driver information in vehicles.
He outlines that in the 1980s cars had simple analogue displays, providing basic but essential information about speed, fuel and engine temperature.
Nowadays, cars can provide this and so much more – such as GPS navigation, live traffic information and safety features.
This gives the driver (or a company) the edge in two ways when making decisions – greater speed and greater accuracy. They will be able to respond more quickly; while the difference in driver decision-making times is measured in seconds, in the company environment, current response times are often measured in years. They will also be able to gain far better accuracy – creating a higher return on their efforts and making choices based on far more solid, defined information.
Just as Satnav technology can cut journey times by offering the most efficient route to a destination, Mason says Medical Affairs 2.0 can help companies hit targets ahead of their rivals.
For more insight on the Future of Medical Affairs – click here