Disrupting healthcare: 4 lessons from emerging markets
Ingenious low-cost solutions to healthcare problems in the developing world can inspire change in global healthcare, argues Rahul Sathe. 
Delivering healthcare value is becoming more challenging in developed markets where rising healthcare costs, stringent regulations, and market saturation threaten innovation. Radical approaches may be needed to disrupt how healthcare value is delivered, particularly in the United States. Emerging markets offer a unique source of inspiration for delivering quality healthcare at affordable cost.
Emerging markets, ranging from China and India to Latin America and Sub-Saharan Africa, face the challenges of inadequate hospital infrastructure, a scarcity of qualified clinicians, and fragmented care pathways. However, these challenges present great opportunity for disruption – many of these markets are not burdened by legacy policy, infrastructure, or products. In some cases, healthcare innovation in emerging markets is already outpacing developed markets. Here are four lessons from emerging markets that could inspire the transformation of global healthcare.
Disrupt conventional business models
Much of the global medical device equipment industry is based on a capital and disposable equipment revenue model. But this model is not sustainable in emerging markets, where hospitals increasingly question the value of paying high upfront costs for capital equipment and subsequently paying for costly service contracts. Companies like GE Healthcare, Philips, and Siemens are already offering pay-per-use models to hospitals in India for expensive diagnostic equipment like MRI, PET, and CT scanners. Patient volume is so large it creates a mutually beneficial model for both hospital and company.
Creating new service offerings can increase value and expand the patient base. While this will be a challenge for companies that traditionally focus on products and technology, additive services can help increase market share. For example, Medtronic launched its 'Healthy Heart for All' initiative in India in 2010, focused on providing services and education directly to patients for treatment of cardiac disease. The program offered free cardiac check-up camps in more than 30 cities, provided patient counselling, and even created the first-ever financing loan for patient families to self-pay for treatment. As a result, more than 150,000 patients have been screened and educated on cardiac disease, and approximately 15,000 additional pacemakers were implanted to provide life-saving treatment.
Seek unique partnerships to unlock innovation
In emerging markets, the sheer lack of resources requires organisations to seek unconventional partners to deliver care. In forging these partnerships, transformative value is created for patients and healthcare systems. For example, Apollo Hospitals, based in India, is one of the world's largest integrated hospital systems and partners across industry and academia. Sanofi is an investment partner in Apollo Sugar Clinics which offers rural centres for diabetes treatment. Google helps Apollo track patient health data in hospitals, while Airtel provides network capacity for Apollo's telemedicine initiative in Nigeria. Meanwhile, Apollo is collaborating with Sapien Biosciences to explore personalised medicine, and with Rochester School of Medicine in the US on new physician training protocols.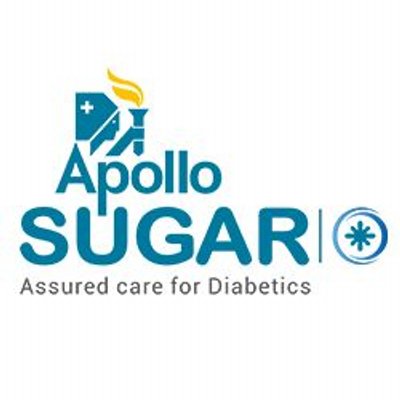 Such partnerships have been created rapidly in emerging markets, and developed markets are now following suit, recognising that unconventional partnerships are needed to unlock innovation. IBM's collaboration with the Mayo Clinic to help diagnose cancer from thousands of patient scans, and Google's recent partnership with Johnson and Johnson in surgical care, are recent examples of partnerships with great potential for healthcare disruption.
Organise to enable team-based care
Emerging market surgeons are a central bottleneck to treating large populations and struggle to keep up with growing demand. Surgeons are recognising they cannot act as solo superheroes to treat mass populations, but will need to become army generals, delegating and deputising more responsibility. Dr. Devi Shetty, the visionary leader of Narayana Healthcare, is a great example of a superstar surgeon who has changed his role to enable an army of care providers.
Narayana's flagship hospital in India has more than 5,000 beds, sees between 10,000 and 12,000 patients a day, and performs over 60 cardiac surgeries a day. Its latest hospital in rural India focuses on quality cardiac surgery at dramatically lower cost (less than $1,000) than developed markets.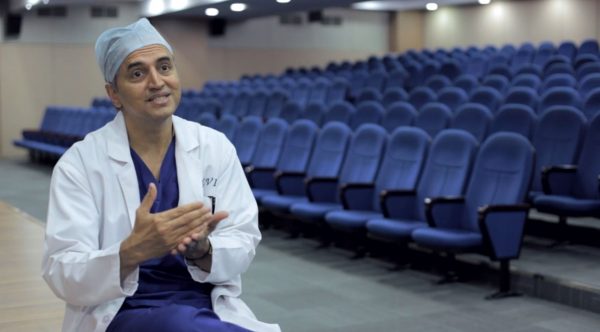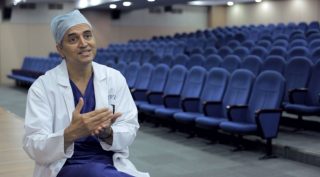 This centre uses a highly standardised protocol for cardiac surgery and task-shifting is optimised – nurses train family members to perform routine post-operative care so they can focus on safety-critical tasks. In embracing an approach of shared responsibility, Dr. Shetty – one of the top cardiac surgeons in the world – democratised patient care through team-based surgery.
Accelerate the digital health disruption
Digital health technology is crucial to enabling data-based clinical decision making across the care continuum. New sensor technology, wireless systems, and a seamless user experience will allow earlier diagnosis, real-time integration of diagnostic data to guide surgery or inform pharmaceutical therapy, and comprehensive tracking of outcomes and efficiency. The opportunity for digital health disruption is great in emerging markets – infrastructure and regulations are not long-standing legacy, offering a lower barrier to innovation.
For example, in Sub-Saharan Africa, often the greatest challenge is simply identifying when a person becomes a patient, and knowing when to bring them to the hospital. Djantoli is an organisation in West Africa that helps mothers monitor the health of their children via patient monitoring technology, mobile networks, and education, so children see a doctor when needed.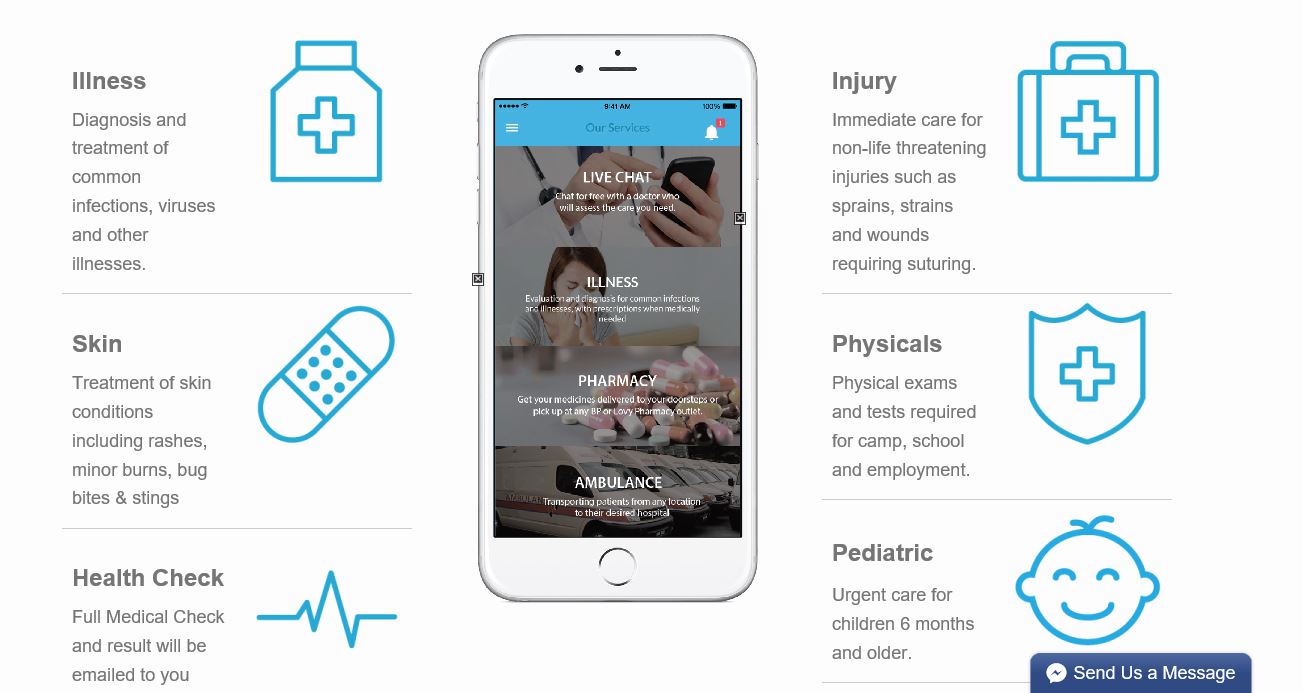 In Malaysia, a smartphone app called Doctor2U is revolutionising mobile medicine. Launched in 2015 by BPL Healthcare Group, the app allows patients to request a home visit by a doctor on demand, and within 60 minutes a qualified clinician arrives. Known as 'Uber for doctors', the service provides affordable, reliable patient care.
Emerging markets are a fertile environment for healthcare innovation and can catalyse global healthcare innovation. Developed markets have an opportunity to benefit from 'reverse innovation,' learning new approaches to achieving healthcare affordability and efficiency. While emerging market products and technology may occasionally disrupt developed markets, lasting transformation will come from integrating new business models and innovation models.
About the author
Rahul Sathe, Surgical Innovation, Emerging Markets, Cambridge Consultants
Rahul leads global teams to design tailored surgical products for unmet needs of patients, surgeons and hospitals in emerging markets. He has a track record in medical device programme management across strategy, R&D and manufacturing, with technology expertise in laparoscopy, endoscopy, neurostimulation, cardiac rhythm management, oncology, orthopedics and vascular products.
Rahul.Sathe@CambridgeConsultants.com