Digital health round-up: can Xcertia clear the health app confusion?
Views & Analysis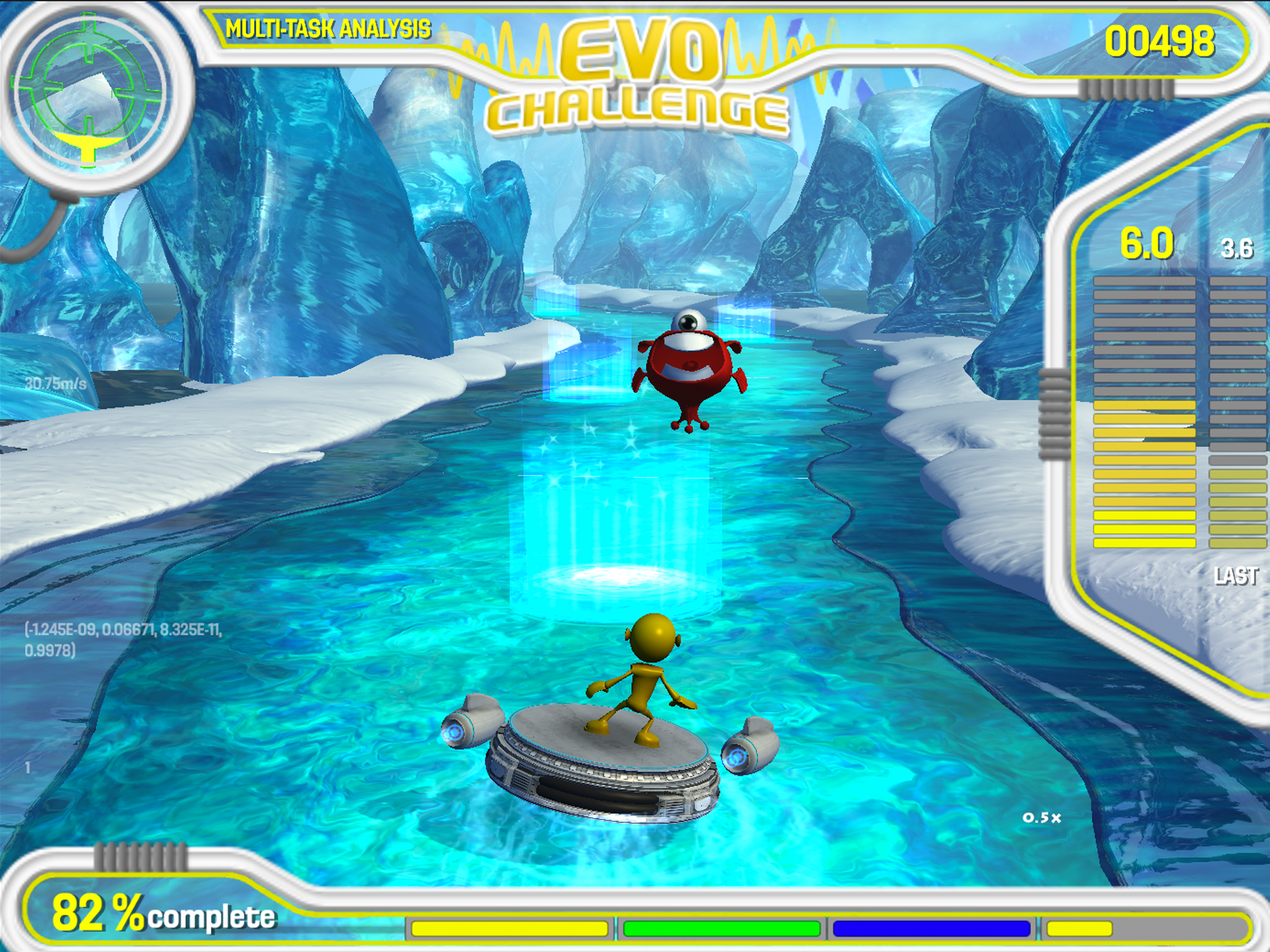 A round-up of this week's top digital healthcare news. Marco Ricci reports.
Health apps' quality quandary
This week saw the creation of a new alliance of non-profit organisations, Xcertia, whose members will work together to develop a set of mobile health app quality guidelines.
The collaboration includes the American Heart Association, American Medical Association, DHX Group, the Healthcare Information and Management Systems Society (HIMSS) with, hopefully, other groups joining over time, and intends to improve the quality, safety and effectiveness of mobile health apps through the planned guidelines.
It will operate in an open fashion, encouraging feedback and contributions from consumers, developers, payers, clinicians, and academics.
What it will not do, however, is certify apps, like its 2015 predecessor, which was created through the collaboration of Social Wellth and HITLAB.
The reason for this is not clear, although a good guess would be the gargantuan task Xcertia V.1 would have faced trying to put all of the mobile health apps through rigorous certification testing - which, last year, stood at over 165,000.
The question is, then, whether Xcertia's new approach is the answer to the wider app regulation problem.
Confusing regulatory guidelines have been a major obstacle preventing mobile apps reaching their true potential in healthcare, as the line between genuinely useful and effective apps and those that are not has become blurred.
One of the biggest examples of this issue in the UK was the failure of the NHS Choices Health Apps library. Built with the intention of offering a single app store providing safe, reliable, NHS-approved apps, the library reached a controversial end in 2015 - only two years after it was launched - following concerns over patient privacy.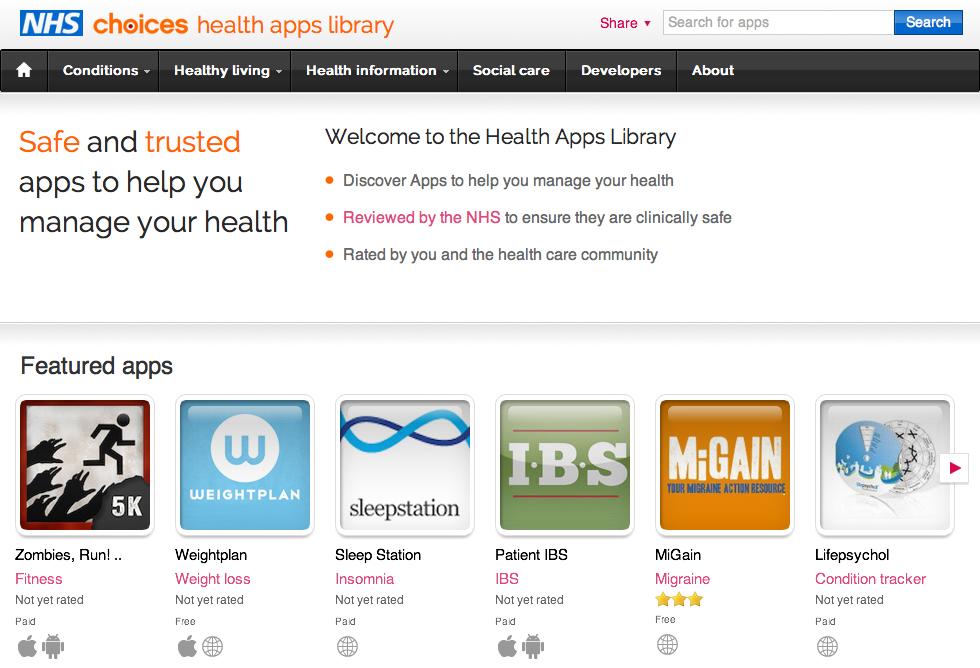 The NHS is one of many parties to falter in its efforts to supply health apps. 
As well as the quality issue, many developers are having to distinguish whether their apps are simple mobile applications, or medical devices too. Despite the best efforts of the Medicines and Healthcare products Regulatory Agency in the UK and the FDA in the US, some developers are having to recruit professional help in order to clarify the regulatory landscape.
A recent example was Apple which had been communicating with the FDA for months regarding the development of a Parkinson's disease diagnostic app. The iPhone giant seems to be trying to come as close as possible to FDA approval territory without actually achieving it.
When a developer the size of Apple is shown to be taking a cautious approach to health apps, many smaller companies must be simply avoiding the headache and instead focusing their energy on non-healthcare markets, to the detriment of the healthcare sector.
Another deal for IBM Watson - indoor living
IBM Watson could be allowed a Christmas hiatus in the business development department, considering the numerous fields it has entered in 2016 - cancer, population health management and drug repurposing, to name a few.
But Watson continues to expand. This week, it was revealed that IBM will be lending its AI platform to a collaboration with Delos, which focuses on building environments focused on human health and wellbeing.
The deal will use Watson alongside data analytics software provided by IBM's cloud platform Bluemix to help create cognitive software capable of identifying connections between human health and indoor environments.
It will do so by analysing research data provided by Delos Labs, Delos Applied Research units and Delos' Well Living Lab; the latter of which is the first lab dedicated to researching the links between factors such as lighting, acoustics and air quality on wellbeing.
The ultimate goal is to discover how the design, construction and management of living and working spaces could improve human health.
First experiments are underway, investigating stress and productivity levels in relation to office spaces. Thousands of sensors embedded in furniture, on the walls and the ceilings, together with wearables, are gathering data for Watson to analyse.
Eventually, Delos and IBM hope to apply their learnings to real-world data, at which point the technology could have major implications across industries, including in pharmaceuticals.
Read more: IBM Watson: a holistic approach to health
Pfizer and Akili gamify Alzheimer's; detect disease biomarkers
'Gamifying' is a process few pharmaceutical companies have dabbled in to date. The concept is to create a game capable of detecting specific features of a disease.
Two years ago, Pfizer launched a study in collaboration with Akili Interactive Labs - a Boston-based company focused on developing cognitive therapeutics and diagnostics in the form of video games - in order to create a gamified diagnostic tool for Alzheimer's disease.
The game, named Project EVO, tasks users with the control of an alien moving through a course, tilting the device left or right to move it. At the same time, players need to react to objects on screen by tapping them. Over time, the game's in-built algorithms change the difficulty of the game depending on the player's abilities.
This week, the results of the study were published. In the 28-day study, 100 participants - some of whom had amyloid deposits on the brain, associated with future development of Alzheimer's disease, and some of whom did not - were given the game to play at home while researchers assessed the ability of the game's algorithms to detect the group of each participant.
The platform proved a success, distinguishing between healthy, older users with amyloid deposits and an age-matched group without amyloid deposits.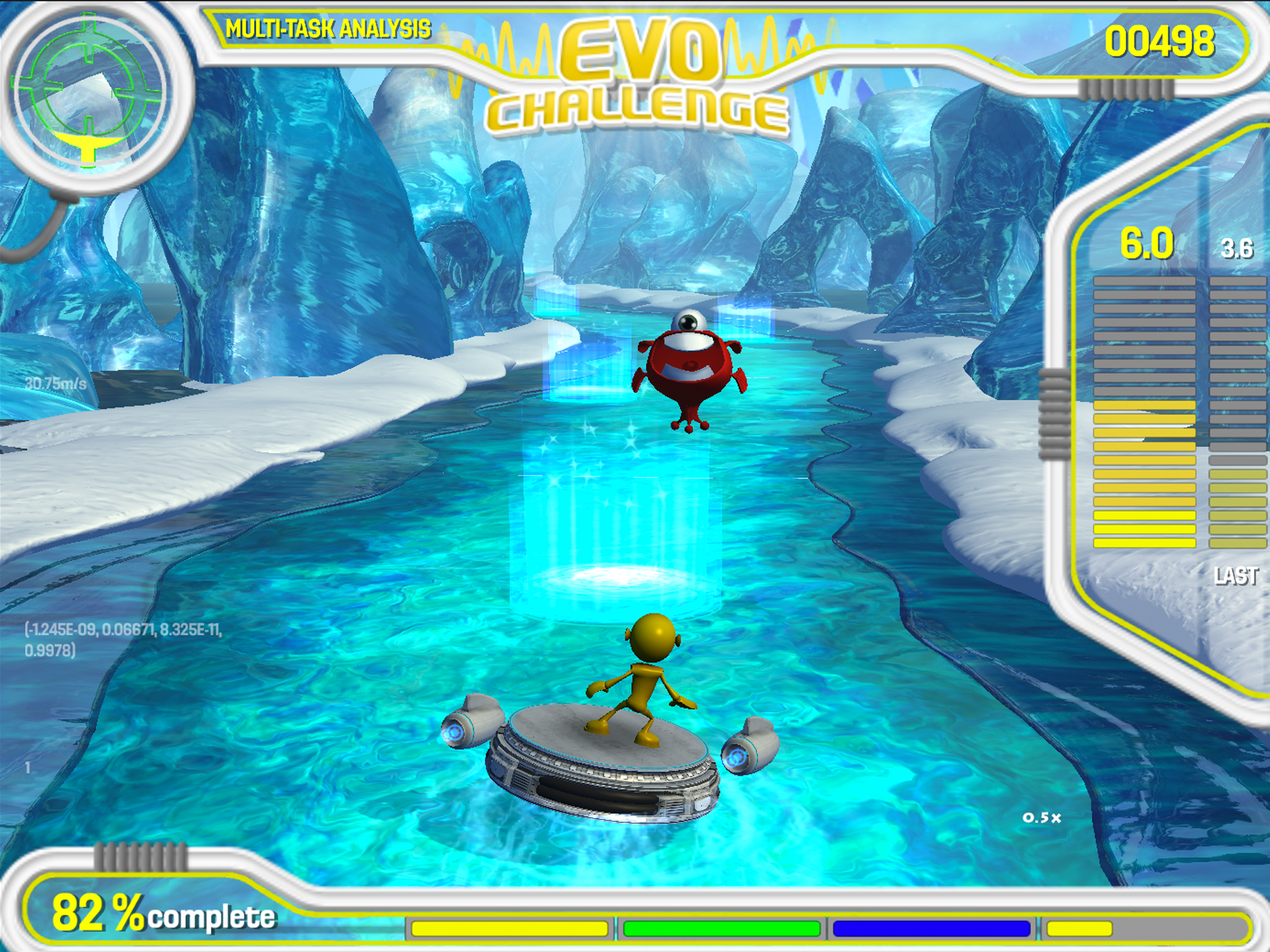 Akili's Project EVO adapts to the users abilities, allowing for the assessment of each individual's cognitive abilities.
Akili is investigating its game in multiple conditions, including depression, brain injury and autism, some of which involve pharmaceutical companies. Since its founding in 2011, the company has obtained investment from Shire, Merck KGaA and Amgen.
Also in the news:
About the author:
Marco Ricci is Staff Writer at pharmaphorum. Contact him at: marco.ricci@pharmaphorum.com or on Twitter @pharmaphorum_MR