Changing the shape of healthcare
Views & Analysis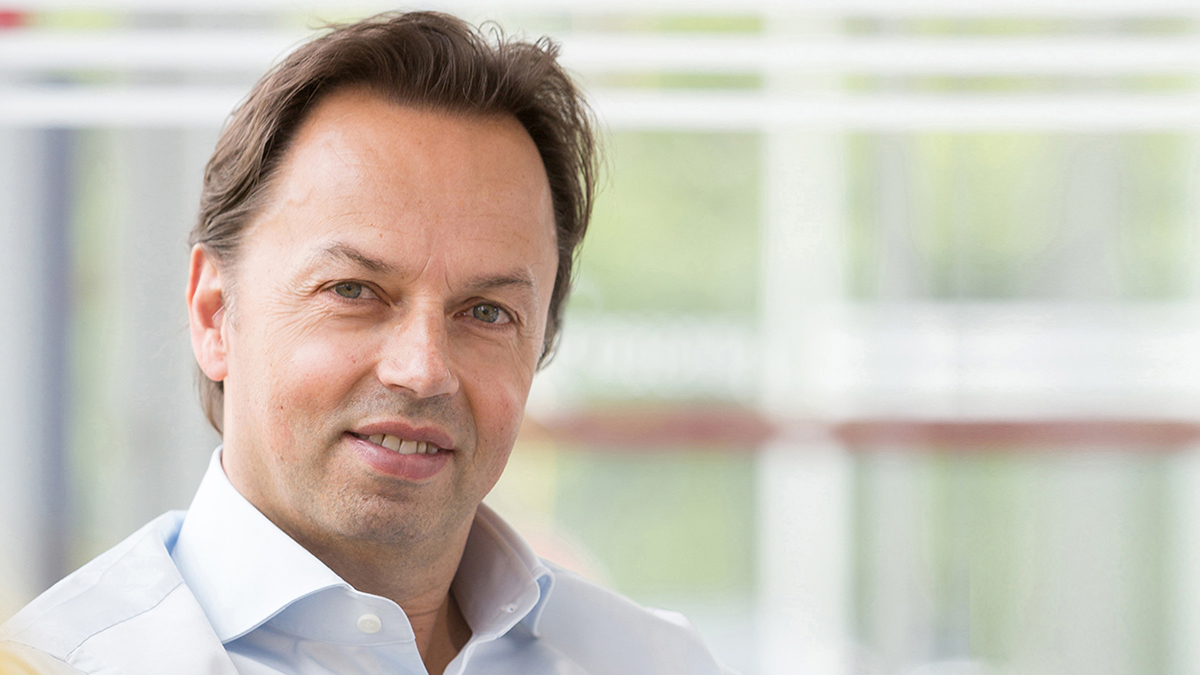 Kris Sterkens, company group chairman of Janssen EMEA, explains why pharma needs to be part of the solution.
As an industry, we in healthcare have made huge progress in tackling some of the biggest health challenges of our time – HIV is no longer a death sentence, hepatitis C can be cured, and considerable improvement is being made in the fight against cancer. We have made substantial progress in our journey towards a future without disease, but despite our growing momentum, there is still a long way to go to achieve our goal; and there is still so much more we can do for patients before we get there.
Going beyond the pill
"Going beyond the pill" and adding value is not a new concept, but it is becoming increasingly relevant as technology evolves and new players emerge. Among them are tech giants such as Google, IBM, JP Morgan and Microsoft, as well as smaller and more agile start-ups. Just recently, Amazon announced that it will begin selling software that can mine patient health records, while the Facebook Foundation has pledged to support the eradication of disease by the end of the century. Some of these goals are certainly ambitious, but with a world of opportunity permitted by advances in technology, who can say what the future holds?
"Can you believe that in 2019 people were waiting to fall ill before intervening?"
From treatment to interception
Undeniably, it is a very exciting time for anyone who works within healthcare. The idea of 'disease interception', shifting the standard of care from diagnosis and treatment, to prediction and pre-emption, is something I've been thinking about a lot recently. Imagine a world fifty or sixty years from now where people will say, "Can you believe that in 2019 people were waiting to fall ill before intervening?".
Interestingly, this concept of keeping people well, rather than treating them when they become sick, is not new. In 16th century China, the village physician was paid based on the number of villagers he/she could keep healthy, not the number of patients that were treated or cured. The more people got sick and passed away, the less his/her dotation. Somehow, over time, our approach to managing disease changed, but I can't help but be intrigued by this age-old approach from our past, and wonder where its place will be in the future of healthcare.
It is toward this goal that we at Janssen established the Disease Interception Accelerator (DIA) in early 2015, which aims to redefine how people view their role so that they are no longer patients, but participants in their own health. The aim is to make use of an ever-expanding plethora of patient data and algorithmic medicine to be able to predict the likelihood of disease onset, and in doing so, intervene to stop, reverse or delay its progression, earlier than today's clinically-accepted standard of care.
Algorithmic medicine may seem an intimidating and foreign approach to healthcare, but it possesses an immense untapped mass of potential that can enhance the quality of care for the benefit of us all. At Janssen, we're proud to say we're dedicated to this line of research, which is why we've partnered with the AI revolutionaries at Google in the development of a platform for algorithmic-based technology in medicine. Indeed, this is already a reality with Google's DeepMind Health, an AI-driven application that replicates neural networks, imitating the human brain to support HCPs in optimising the patient pathway from diagnosis through to treatment. Of course, there is still a long way to go, but advances in recent years have truly been staggering, and none of this could have been possible without the cross-industry collaboration that brought it to fruition.
Innovation through collaboration
As advances in technology redefine what we as humankind are capable of, and the wider healthcare community becomes bigger and more complex, the need for systems and platforms to communicate with each other is becoming ever more apparent – but we also need people and companies to do the same. To create an effective health ecosystem that optimises innovation, we must not only understand our own strengths as a company and as individuals, but also understand the strengths of others and the value they can add when our collective expertise is shared.
At J&J, we are committed to collaborating with those whose innovative thinking will bring new and creative solutions to the field of medicine. We have already started to put this into action, with partnerships between our medical devices team and Google robotics; our pharmaceutical teams and the IBM Watson Health department to further predictive medicine; and Paul Stoffels (vice chair of the Executive Committee and chief scientific officer at Johnson & Johnson) serving on the Board of Directors at Philips.
By combining their technological innovation with our know-how in health sciences, we are capable of far more than we ever imagined. Doubtless, if we hope to continue pushing the boundaries of innovation, we must continue to play to each other's strengths, but we must also remember the ripple effect of innovation. It requires multi-sector involvement and we must consider the need to change deep-rooted behaviors, not only within current systems but within ourselves as well.
The potential value of innovation in healthcare
Naturally, all good things come with a price, and the cost of innovation is not excluded. As a subject of ongoing debate, and one that is yet to be resolved, bringing innovative solutions to the public can be a long and costly task. There is no doubt the pharma industry has a responsibility to support the access and availability of therapies and services for those who need them. At the same time, it is something that requires close collaboration and open communication between industries, governments and payers.
I believe we are at a critical moment with these stakeholder interactions, and that the merits of technological advances in healthcare will warrant such discussions as new opportunities emerge into the future. It is encouraging to see already that governments and public bodies across the EMEA region are recognising the potential of digital innovation in healthcare. The European Commission has recently published their Digital Transformation report; while the Economist has published its Intelligence Unit's report on digital technology in the Middle East; and the World Health Organization has called for digital technology to support equality and access to healthcare for those who need it most.
We are certainly taking huge strides in the right direction, and as an industry, I believe pharma is ready to change, ready to adapt and ready to collaborate to advance the future of an ecosystem that we can already see being established. It is vital that all of us in healthcare continue pushing forward and work toward fulfilling the great potential that lies ahead of us.
It's where we want to go, but more importantly, it's where we need to be.
About the author
Kris Sterkens has been the company group chairman of Janssen EMEA since June 2017, returning to his home country, Belgium after spending over three years in Singapore where he was company group chairman of Janssen Asia Pacific. Kris has a background in economics and financial management and was vice president, finance and chief financial officer for Janssen EMEA before he moved to general management. Kris has been with Janssen for 30 years.