The power of blockchain in cancer care transformation
Over the course of the last decade blockchain technology has slowly filtered through from the underground to the mainstream IT world and beyond. Now scientists are exploring how to harness its power to transform the lives of cancer patients and their families and carers.
Among those involved in this quest is a group of oncologists from Houston-based, Witty Health. The digital health company has developed OncoPower, a blockchain-based ecosystem to build value for the global cancer community through tapping into the potential of the technology and the firm's own cryptocurrency.
"Applying our technology can help engage the cancer community and solve some of the complex oncology market's challenges," says Karthik Koduru, co-founder and chief oncologist at the OncoPower project.
The engagement challenges
Given that the cancer community is a highly active one, tapping into the potential of patient engagement seems a logical answer to the question of how to improve cancer care.
However, stakeholders are currently often disconnected from one another. In many cases, patients are thunderstruck by their diagnosis and are not willing to engage, even though their caregivers will often be set up to deal with a complex range of issues, from care organisation through to emotional needs and financial considerations.
Oncologists too face tough challenges. In 2016, there were 1.7 million cancers diagnosed in the US. That translates into an average of 130 new patients per oncologist.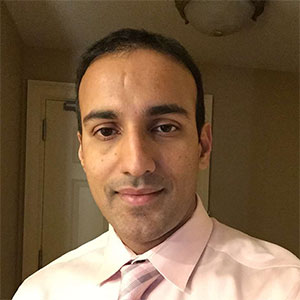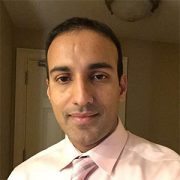 "That's a lot of appointments, given that an oncologist sees each new patient an average of 10 times in the first six months. Couple this with the fact that the number of cancer survivors is expected to be over 20 million by 2026, and you can imagine the strain faced by oncologists and other medical professionals," says Koduru.
A collective solution from the inside
As a group of practising oncologists and industry professionals, the OncoPower team realised that to be successful, they had to work together with all stakeholders so that, collectively, they could all become a part of the solution and connect in real time.
"A traditional top-down approach wouldn't work. Unfortunately, we have seen it fail before. Provider or insurer developed tools have actually been counter-productive as they often increase administrative burden and decrease patient engagement," comments Koduru.
The team utilised blockchain technology and a digitally generated security token, used to represent different assets in the chain, to create a new technology that facilitates the desired ground-up approach.
The key to engagement and collaboration
This application of blockchain technology results in a secure database, which will log and store health-related experiences, with this data in turn used to provide a means of autonomous and decentralised care delivery and support.
A combination of gamification techniques and the ability to reward through cryptocurrency is used to drive stakeholders participation and performance. Patients are rewarded for medication adherence, real-time reporting of side effects, sharing personal genomic data and making positive lifestyle changes. Oncologists, on the other hand, are rewarded for content creation, generating virtual tumour boards and their monitoring of medication side effects and patient outcomes.
If uptake of the system is as hoped then the community of users will constantly grow, and in turn all users should benefit through reduced expenses, increased access to points of care and improved quality of care overall.
The future is here
OncoPower consists of two distinct elements, one designed for content and interactions related to clinical care, and a partner service dedicated to patient advocacy activities.
The advocacy part of this platform can bring patients access to a wide range of experts through direct connection, and also facilitate paid services from them through smart contracts. There is also a content and community side to the service, with experts able to publish posts, which are then reviewed, rated, and potentially rewarded with cryptocurrency.
The clinical part of the tool helps HCPs to build a complete patient treatment history and can reward them for sharing data and content. Again, smart contracts are possible, enabling direct service provision and payment between payers and providers, payers and patients, and payers and pharmaceutical brands.
"Our goal is that, once fully implemented, OncoPower will facilitate effective monitoring and precision cancer care for over 15 million patients and 55 million survivors," concludes Koduru.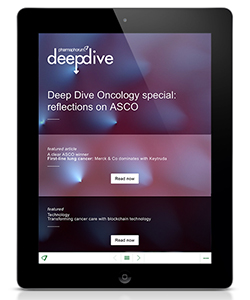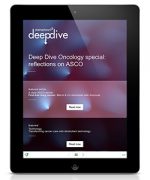 If you would like to find out more about this innovative platform click here to read the full article by Karthik Koduru: "Transforming cancer care with blockchain technology" in the latest issue of Deep Dive magazine.
Click here to read more articles in the 2018 Deep Dive Oncology special.  
If you would like to read previous editions of Deep Dive, or sign up to receive future editions, please visit the Deep Dive homepage.