2016 saw slump in FDA drug approvals, but 2017 could be return to form
After a lacklustre 2016, FDA approvals could rebound in 2017 – but concerns about big pharma R&D productivity won't go away, writes Craig Sharp
As eventful as 2016 was, the recently departed year saw a noticeable drop in FDA novel drug approvals. With 41 and 45 new drugs approved in 2014 and 2015 respectively, the year's much more modest 22 approved is a stark departure from the barnstorming performances of the previous two years.
The last time so few drugs were approved in one calendar year was 2010, when just 19 new medicines gained FDA clearance, though tallies of around 20 were common in the 2000s.
In terms of innovation and potential peak sales, 2016 did see several big entries. Roche's Tecentriq (atezolizumab), the immuno-oncology drug was approved for treatment of locally advanced or metastatic urothelial carcinoma (mUC), in May this year. According to Evaluate Pharma, the drug could tip $2.87 billion in revenue by 2021. Additional big hitters this year include Roche's multiple sclerosis (MS) drug, Ocrevus (ocrelizumab), with predicted revenues of $2.90 billion; and Merck & Co's aforementioned hepatitis C treatment, Zapatier.
Another major new approval was AbbVie/Roche's Venclexta (venetoclax), an oral treatment has for chronic lymphocytic leukaemia (CLL) who have a 17p deletion mutation.Forecasts for its revenues by 2020 range between $1.5 billion and $2 billion.
So, while innovation clearly remains on the cards, what was the cause for the 2016 approvals slowdown?
Fewer applications means fewer approvals
At November's Prevision Policy conference in Washington, DC, John Jenkins, director of the FDA's Office of New Drugs explained that the 2016 decline had not been due to a shift in policy, but rather a reduction in the number of applications.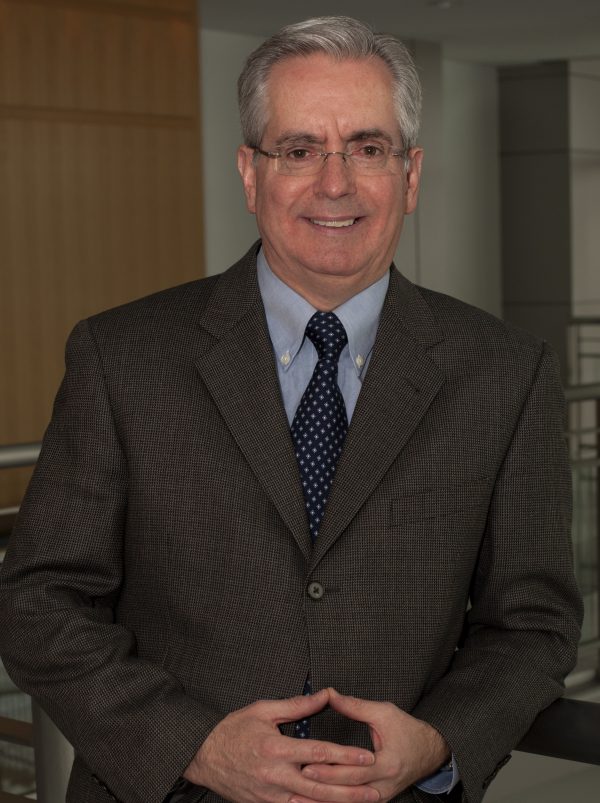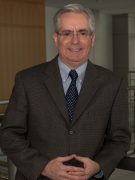 Despite this reduction, Jenkins also noted that there had a rise in applications in the second half of the year, the results of which would be seen in 2017. He has also previously remarked that the FDA's continued efforts to streamline approvals – including the widely celebrated "breakthrough" designation – had increased workload overall.
In December, a new report highlighted some alarming trends in big pharma R&D, which confirms that industry productivity is in crisis. The Deloitte report found that returns on R&D from the biggest pharma companies has continued to decline since 2010, falling from 10.1% that year to just 3.7% in 2016. Of course mid-cap companies and smaller biotech and specialist pharma companies have taken up the slack in recent years, but in 2016, they failed to plug the gap.
While 2016 was a thin year, one or two companies did better than their competitors – Lilly and Merck both gained two approvals, while under-pressure mid-sized company Biogen also saw two given regulatory clearance.
There was nothing from major players such as Novartis, AstraZeneca and GSK during the year, however, though these have potential approvals for 2017.
FDA novel drug approvals in 2016
| | | | | | |
| --- | --- | --- | --- | --- | --- |
| No. |  Drug         | Company      | Active Ingredient        | Approval Date              | FDA-approved use on approval date |
| 22. | Spinraza | Biogen | nusinersen | 23.12.16 | Spinal muscular atrophy (SMA) |
| 21. | Rubraca | Clovis | rucaparib | 19.12.16 | Ovarian cancer |
| 20. | Eucrisa | Pfizer | crisaborole |  14.12.16 | Mild and moderate eczema |
| 19. | Zinplava | Merck & Co. | bezlotoxumab | 21.10.16 | To reduce recurrence of C diff infection |
| 18. | Lartruvo | Lilly | olaratumab | 19.10.16 | Soft tissue sarcoma |
| 17. | Exondys 51 | Sarepta | eteplirsen | 19.9.16 | Duchenne muscular dystrophy |
| 16. | Adlyxin | Sanofi | lixisenatide | 27.7.16 | To improve glycemic control |
| 15. | Xiidra | Shire | lifitegrast | 11.7.16 | Dry eye disease |
| 14. | Epclusa | Gilead | sofosbuvir + velpatasvir | 28.6.16 | To treat all six major forms of hepatitis C |
| 13. | Netspot | AAA | gallium Ga 68 dotatate | 1/6/2016 | A diagnostic imaging agent to detect rare neuroendocrine tumours |
| 12. | Axumin | Blue Earth | fluciclovine F 18 | 27.5.16 | A new diagnostic imaging agent to detect recurrent prostate cancer |
| 11. | Ocaliva | Intercept | obeticholic acid | 27.5.16 | To treat rare, chronic liver disease |
| 10. | Zinbryta | Biogen | daclizumab | 27.5.16 | Multiple sclerosis |
| 9. | Tecentriq | Roche | atezolizumab | 18.5.16 | To treat urothelial carcinoma, the most common type of bladder cancer |
| 8. | Nuplazid | Acadia | pimavanserin | 29.4.16 | Hallucinations and delusions associated with psychosis in Parkinson's disease |
| 7. | Venclexta | AbbVie | venetoclax | 11.4.16 | Chronic lymphocytic leukemia in patients with a specific chromosomal abnormality |
| 6. | Defitelio | Jazz | defibrotide sodium | 30.3.16 | Hepatic veno-occlusive disease with kidney or lung abnormalities after stem cell transplant |
| 5. | Cinqair | Teva | reslizumab | 23.3.16 | To treat severe asthma |
| 4. | Taltz | Lilly | ixekizumab | 22.3.16 | To treat adults with moderate-to-severe plaque psoriasis. |
| 3. | Anthim | Elusys | obiltoxaximab | 18.3.16 | To treat inhalational anthrax in combination with appropriate antibacterial drugs. |
| 2. | Briviact | UCB | brivaracetam | 18.2.16 | To treat partial onset seizures in patients age 16 years and older with epilepsy. |
| 1. | Zepatier | Merck & Co. | elbasvir and grazoprevir | 28.1.16 | Chronic hepatitis C virus (HCV) genotypes 1 and 4 infections in adult patients. |
Table data: FDA
Will 2017 be a return to form?
Judging by drugs in the late stage pipeline of companies, and those already filed with the FDA, it is reasonable to expect approvals could bounce back somewhat in 2017, and could rise well above 30 again.
There will of course be some events in 2017 which defy prediction – particularly as Donald Trump thrives on his own unpredictability. President-elect Trump has hinted at regulatory changes in the year ahead to cut through approvals red tape, and is also believed to be considering a shortlist of (inevitably controversial) candidates to be the next FDA Commissioner – with present incumbent Robert Califf almost certain to be replaced.
Much of Trump's campaign message was built upon undoing much of the groundwork laid by his predecessor –  this extends to the Affordable Care Act.  Reducing regulatory burden on business is also part of Trump's broader agenda, and hence his goal of perceived bottlenecks involved in the FDA's drug approvals process.
However, when Trump spoke about this issue in October, he got his facts a little muddled:
"There are over 4,000 drugs awaiting approval, and we especially want to speed the approval of life-saving medications," he said during a speech in Gettysburg.
The figure of 4,000 plus drugs awaiting approval relates to generic drugs – a backlog which is indeed a significant issue, but one that shouldn't be confused with innovative drug approvals.
While perhaps encouraging, it is important to note that references made to "cutting red tape" in President-elect Trump's 100-day action plan were in passing at best, no specific details regarding an approach were given.
One of the biggest factors affecting the FDA in 2017 will be the introduction of the 21st Century Cures Act, a major new piece of legislation passed in December.
The act contains a very broad range of measures across research funding and drug regulation, but its core proposition is that the FDA's process for approving new drugs and devices needed to be accelerated.
However many are concerned that further moves to limit FDA oversight could expose patients.
Even before the passing of the act, the FDA approval of Sarepta's Exondys 51 for Duchenne muscular dystrophy caused huge controversy. Indeed in a relatively lean year, the Sarepta decisions was probably the most notable of all new approvals.
This was because the evidence base supporting the drug's approval remained shaky at best, but internal FDA documents revealed that Dr Janet Woodcock insisted that FDA experts gave their approval despite serious misgivings.
Considerable concerns about what kind of a precedent the approval would create have been quelled by John Jenkins, the newly appointed head of the FDA's Office of New Drugs, who has indicated that the Exondys approval should be seen as the exception, not the rule.
Among the most eagerly awaited decisions expected in 2017 will be KTE-C19 from Kite, which promises to be the first-in-class CAR-T drug approval. In regulatory terms, it will be the safety profile of KTE-C19 and others in its class which will be the most difficult to navigate, though analysts believe that Kite's candidate looks like a good bet to gain the all clear in the second half of 2017.