Scientific evidence 'on demand'? Proceedings from an expert roundtable
The ways in which we communicate and consume information are constantly transforming. In 2020, the challenges of the COVID-19 pandemic greatly accelerated the pace of this evolution, with wide-reaching effects on many aspects of medical communications. A panel of industry experts gathered at the end of 2020 to identify some of these long-term effects, and the challenges and opportunities they pose.
Q1: What are some ways in which data dissemination has evolved in 2020?
The cancellation of live events in 2020 has demanded a different means of data communication. The resulting shift to primarily virtual methods of engagement has had a range of outcomes – some positive, some less so.
"Technology has enabled us to broaden the conversation and reach a far wider audience than previously possible," commented panelist Charlotte Moseley, executive director of client engagement, McCann Health Medical Communications.
Another recent change is the timelier release of scientific information; rather than holding on to clinical trial findings until the 'perfect' opportunity to present them at a major congress, 2020 increasingly saw pharmaceutical companies make data public in real time. An excellent example of this is COVID-19 vaccine trial data; press releases are eagerly followed in almost real-time by HCPs and the public alike. This trend is likely to continue beyond COVID-19, with the hope that a timelier release of data will make it more accessible and quicker to impact clinical practice.
"Sharing data in real time will mitigate some of the information overload experienced by congress participants, where numerous sessions often run in parallel, and where months and years' worth of data are condensed into a few days," added Jane Sneddon, multichannel strategy director for CMC Affinity.
"Patients should play an active role in delivering scientific data, especially in areas they understand best from personal experience"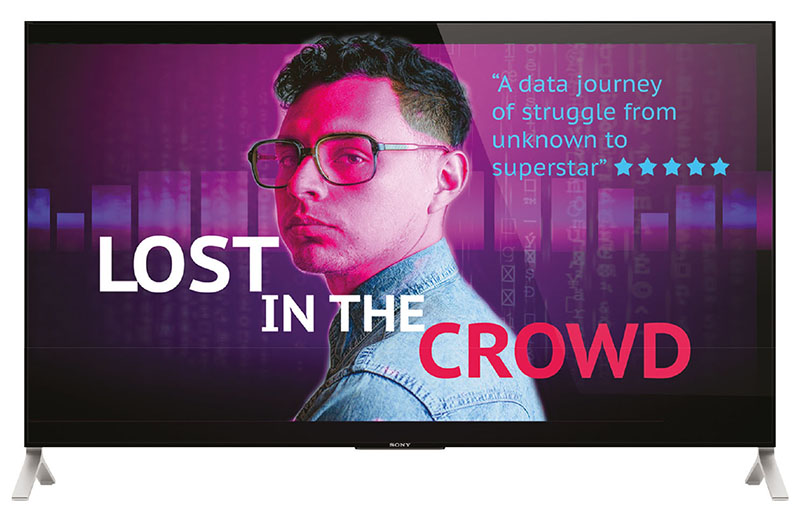 Q2: What are the current challenges to data dissemination?
When discussing current challenges in data dissemination, a good place to start is to consider the term itself.
"The word 'dissemination' has a passive connotation, implying a unidirectional flow of information," said Robert Poole, director of strategic and scientific services at Complete HealthVizion. "This is potentially misleading, considering what we aim to do is so much more: not just to spread evidence, but to 'activate' it by making it meaningful, relevant and impactful." A significant challenge to achieving this vision is the conversion from presentation to conversation, particularly in a virtual setting. Although technology has enabled us to reach a broader audience, it has not yet enabled the degree of scientific exchange and conversation characteristic of live medical congresses.
One flip side of year-long virtual data communication is the constant 'noise' that participants have no choice but to sort through. Without a captive audience of a physical congress setting, pharmaceutical companies are forced to compete for HCPs' attention and the quality and quantity of that attention may be limited. How many of us are guilty of signing up for a webinar, only to miss it when the time comes? Events that take place virtually and don't require a plane ticket are perceived as less of an obligation and move lower on the priority list of a busy HCP.
To remain competitive, companies will have to deliver relevant information in formats that minimise virtual fatigue instead of contributing to it.
Q3: What do we need to do differently when it comes to data dissemination?
The panel agreed that HCPs and patients will expect scientific materials to be personalised to them individually. Users will have a lower attention threshold for data they don't find immediately useful, since flipping to a different source is a matter of a few clicks. Additionally, companies will have to become more inclusive in the way they share information, by translating it into numerous languages and adapting it for a wider range of audiences.
Diversity and inclusion efforts are already underway in the area of data generation, whereby clinical trials are being designed to be representative of real-world patients. These principles must be extended to data communication, by making scientific information accessible to those outside of the major markets.
Effective and accurate ways to collect user metrics will be essential to optimising data communication. There is a tremendous opportunity to gain understanding of user engagement with virtual content – not only during the initial release, but over the long term. The resulting information can be used to continuously refine how we communicate data, to ensure it is in alignment with viewers' evolving preferences.
Q4: What does 'good' look like regarding data dissemination?
The ultimate goal of data dissemination is to enable faster implementation into clinical practice. Traditionally, there has been a significant lag between data collection, communication and incorporation into clinical practice. The panel would like to see this process accelerated, so patients can benefit from emerging data sooner.
Patients also deserve a stronger voice in data communication – despite 'patient centricity' being a tenet of most pharmaceutical companies' strategies, this is still largely missing from data dissemination. Co-creation and 'democratisation' of science will gradually become standard practice in 2021 and beyond. Development of plain language summaries should become routine to encourage active patient engagement in data communication.
"Patients should play an active role in delivering scientific data, especially in areas they understand best from personal experience," said Anna Bayley, director of business development at Caudex.
Another aspiration is to utilise AI tools to streamline information collection and dissemination, allowing related information from a wide range of sources to be available in a single centralised location. This central repository will be continuously updated, resulting in an up-to-date resource for HCPs and patients. Individualised data visualisation will allow physicians to focus on the aspects of data most relevant to their practice.
The goal is to make data communication interactive and engaging, and in doing so, accelerate its adoption into clinical practice.
"The future of data dissemination will be unlike anything we have experienced before, and we cannot wait to see what it brings"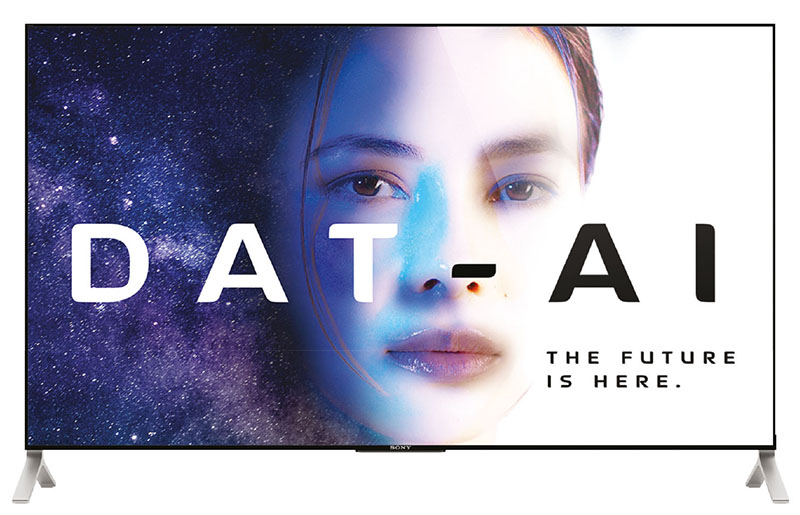 Q5: 'Blue-sky thinking': what will data dissemination look like in 2030? What are the associated challenges?
Hyper-personalisation will define the future of scientific communication; user preferences, interests and demographics will drive the curation of their own 'science feed'. Current practice of passively viewing published data will be replaced with an interactive model similar to Amazon or Netflix, whereby users will engage with scientific content specially curated for them by clever AI algorithms. As more data sets are amalgamated in a centralised repository, these AI tools will become smarter, further improving user experience.
Several considerations must be kept in mind as we move forward with this new vision of data dissemination.
"The pressure to make data available in real time must not put the robustness and accuracy of that data at risk," noted moderator Kate Wright, managing client services director at Caudex.
The same high standards of scientific integrity that we currently apply to peer-reviewed publications should not be jeopardised in an effort to capture user attention. The panel cautioned against relying too heavily on pre-prints and other non-validated sources, as well as 'data dissemination via press release', a practice that has risen in public consciousness during the pandemic.
"Data does not become evidence until it is validated; as such, thorough validation practices should not be abandoned, regardless of how much time this may save in getting the data to the audience," said Jason Gardner, head of scientific services at CMC Connect.
Relying on AI tools to interpret information may lead to mistrust, and validated, standardised protocols will have to be established. User trust in scientific data is a primary determinant of its utility, so we will need to strike a balance between upholding a high-quality standard and making relevant information accessible to the public in a timely manner.
To understand the risks of a personalised science 'feed', we need not look further than existing social media. Everyone can recall using YouTube, Instagram or another platform to look something up, only to have all subsequent suggestions be based on that same topic. The risk of an AI algorithm selecting the content we are exposed to lies in the inevitable pigeonholing of information it thinks we will like, leading to a potential misrepresentation of available evidence. Excessive patient reliance on digital sources of scientific information has the potential to diminish their communication with HCPs and undermine physician credibility. Checks and balances will have to be instated to ensure a fair, accurate and balanced representation of scientific evidence.
There is a concern about the widening gap between user expectations and industry skill sets when it comes to communicating information in this 'new normal'. The skills required to generate, process, communicate and activate data are constantly evolving. In addition to scientists, experts in machine learning, AI, coding, healthcare systems and other fields are needed to successfully deliver impactful communications. There is an urgent need for this diversification of skills, and the pharmaceutical companies that first invest in this will likely be at an advantage to their competition.
Conclusion
The panel concluded their discussion by highlighting once more the end-user experience. If we can't get this crucial piece right, the rest is almost meaningless. The future of data communication strategy will be defined by more than deciding on the journal; companies will need to truly consider the user on the other side of the screen.
The future of data dissemination will be unlike anything we have experienced before, and we cannot wait to see what it brings.
Navigating the new and everchanging world of data dissemination is complex. Let us help you uncover the opportunities it presents – contact us at Charlotte.Moseley@mccann.com
This panel featured:
Charlotte Moseley, executive director of client engagement, McCann Health Medical Communications Twitter and LinkedIn
Jason Gardner, head of scientific services, CMC Connect
Anna Bayley, director of business development, Caudex
Robert Poole, director of strategic and scientific services, Complete HealthVizion Twitter and LinkedIn
Lidia Kazakova, scientific team leader, Caudex (author) LinkedIn
About McCann Health Medical Communications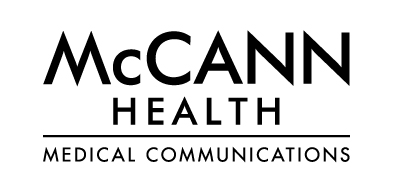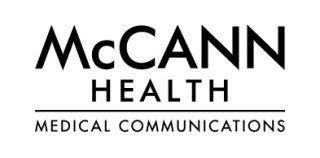 Our Medical Communications expertise in McCann Health encompasses a group of specialist agencies delivering medical communications and educational programs, regulatory support, strategy development, and multichannel stakeholder engagement. Our agencies work with clients in the pharmaceutical, biotechnology, and related sectors. We pride ourselves on our scientific excellence and commitment to innovation across the group. Our success is built upon broad and robust editorial and scientific capability, and we are dedicated to delivering high-quality outputs on time and on budget. Alongside our scientific credentials we offer complementary strength in client service, digital, creative and strategic capabilities all designed to add value to our medical communications programs.
We're passionate about the work we do and that's just one of the reasons why we enjoy lasting relationships with people in the world's top healthcare companies. We provide complete strategic support and tactical delivery throughout your product's life cycle, from clinical trials to patent expiration. Our expertise, resources, and robust conflict management structure enables us to manage both your scientific and promotional programs across multiple therapeutic areas. With over 500 people across offices in the UK, USA, Canada, Germany and Japan, including a large and highly qualified scientific team, we deliver a truly global service. Being part of McCann Health and the wider network gives us access to a broad range of specialist expertise and a worldwide network of local offices. Find out more at Medical Communications Agencies | McCann Health