Understanding muscular dystrophy
Chris Anselmo, who has a rare form of muscular dystrophy, hopes to educate pharma on the patient journey and help new patients cope with a life-changing diagnosis. We spoke to him to find out more.
How were you diagnosed with Limb-Girdle Muscular Dystrophy type 2B (LGMD2B)/Miyoshi Myopathy?
By accident, really. Growing up, I had no muscle weakness, so I had no reason to suspect that I had an underlying disease. I played sports and was an active kid.
In my senior year of high school, I was involved in a car accident. They did routine blood work at the hospital and doctors noticed that my creatine kinase level was off the charts.
It was in the tens of thousands when it should only be a couple hundred. They thought I had suffered an internal injury.
It wasn't an internal injury, thankfully, but they didn't know what was causing the high levels. I saw several different specialists before a neurologist, 10 months later, diagnosed me with a muscle disease. I thought it was such an odd diagnosis to receive! I felt fine. When they said that I would start to experience muscle weakness in adulthood, it was a shock.
"Shedding light on the difficulties we face in an often-inaccessible world will help stakeholders like governments and pharma better understand our experience, and hopefully want to help to be part of the solution"
What do you wish you'd known at the time?
I wish I better understood the prognosis. When I was diagnosed, I was asymptomatic and pushed it out of my head. I didn't do any research on the condition and didn't give it two thoughts. There was a five year gap between my diagnosis and first onset of symptoms.
If I fully appreciated what was going to happen to me, I would have traveled a lot more, while it was still easy to travel by plane. Now it's a huge hassle.
What is your prognosis?
Thankfully my disease is not known to be life-threatening, however my strength level will continue to diminish in the years ahead, assuming there is no therapeutic intervention. I can still walk a little bit, but use a power wheelchair most of the time. Soon I will be using the power chair full-time. My limbs will continue to get weaker, making activities of daily living more difficult.
What are the biggest challenges of living with this condition, both for your day-to-day life and for the patient community as a whole?
When you are diagnosed with an adult-onset muscle disease such as the one I have, your life gets turned upside down. With this disease, you grow up without symptoms. So it's never in your mind that you have a disease. You think your life is going to go one way, but then you find out you have this disease, and you are going to get weaker, and will one day no longer be able to do many tasks that you used to perform so effortlessly. That is incredibly difficult to accept.
For me, acceptance was the most difficult part. I tried to deny that it was happening to me, and that only made it worse. It took many years to come to grips with what was going on. The physical challenges (losing the ability to walk, struggling to perform basic tasks like eating and brushing your teeth) are difficult; the emotional toll is often even more difficult. Many members of my disease community, myself included, have dealt with depression.
How do you think governments and the pharma industry could help make the lives of patients with your condition easier?
The first step is to educate them on what the patient journey is like with this disease. What it's like to go from full ability to disability, and the frustrations, concerns and fears we deal with as we live with this condition. Shedding light on the difficulties we face in an often-inaccessible world, with finances and getting what we need from insurance, will help other stakeholders like governments and the pharma industry better understand our experience, and hopefully want to help to be part of the solution.
I've found that in many instances, these stakeholders do want to help, but they don't always know how or where to start. Any support would be helpful. One example would be, when patients are first diagnosed, it is often unclear where to turn next. It's not always clear what resources are out there, how to deal with insurance to get adaptive equipment, how to seek care or get a genetic confirmation of your disease. It is all overwhelming when you are diagnosed. Anything that government and pharma and other patient organisations can do to help make this easier would be welcome.
How would you like to see the pharma industry engaging with the patient community?
I have found that when patients are invited to come speak to a company's employees, it is a powerful experience. Many pharma employees have never met patients living with a condition they are working on. It can be a very motivating and inspiring experience.
It is also important to listen to the patient experience and incorporate their insights into what the company is doing. Patients are the experts on day to day life with the disease! They may not know the biology to the level that a scientist might, but they know how the disease changes on a day to day basis and how it affects their life. If pharma understands the patient experience, how to measure biomarkers and changes in disease progression over time, that will lead to better-designed trials, and ultimately, a better outcome for patients.
Patients have insights that can be very valuable to pharma. Let us help! (And of course please also compensate the patient for their time. It is difficult for patients to travel, and it is an expense, on top of everything else, that is tough to pay for out of pocket).
What are the main focuses for your patient advocacy and why are they important?
I am interested in helping patients who are newly diagnosed. I don't want them to make the same mistakes that I made. I know what it's like to have a life-changing diagnosis and it can be extremely difficult. I want to do whatever I can to help make their lives easier during this tough time in their lives.
I am also passionate about finding more patients who have this disease. It is an incredibly rare condition and we need to find every patient we can. That is why I like to share my story with different audiences. Occasionally someone reaches out to me that has similar symptoms or knows someone who has the disease but doesn't know where to turn. I try to help steer them in the right direction.
What advice would you give to people newly diagnosed with your form of muscular dystrophy, or any other type?
It is ok to sulk and mourn the life that you will no longer have. But after a set period, maybe a few days or weeks, once it's settled in, be proactive. Learn as much as you can about your disease. Reach out to disease foundations such as the Muscular Dystrophy Association, where I work, and connect with other patients.
The last part is the most important part. Find other patients living with your condition, such as on Facebook – it changed my life. They are a community that understands all you are going through and can provide help and support. And they are there for you when you need to vent.
Lastly, focus on what you can still accomplish. There are many goals that you can achieve that muscle disease can never take from you!
About the interviewee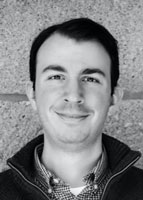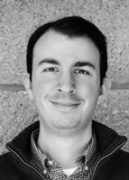 Chris Anselmo lives in Connecticut and works as a market intelligence manager at the Muscular Dystrophy Association. Chris is the author of the blog, Sidewalks and Stairwells, where he writes about his experience living with an adult-onset muscle disease. Find him on Twitter at @Chris_Anselmo.
---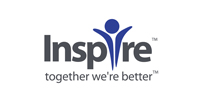 Patient Insights is a monthly series that appears in partnership with Inspire, a company with an online support community of more than 1.5 million patients and caregivers worldwide.