There's no I in T.E.A.M when it comes to healthcare
After being diagnosed with a rare non-malignant brain tumour, Claire Snyman has dedicated herself to inspiring people to put their health in their own hands. She now advocates for closer collaboration between patients and healthcare teams, and has developed the 'T.E.A.M' approach as a way to help people become active participants in their health. We spoke to her to find out more.
How were you diagnosed?
I was diagnosed with a rare non-malignant brain tumor in May 2010 after the sudden onset of vertigo and migraines. I had never suffered from either before. My diagnosis was not what I expected.  The proposed diagnosis was viral meningitis, however the CT Scan showed a non-malignant brain tumour. The diagnosis was made in the Emergency Department.
What do you wish you'd known at the time?
That I would really need to put my health in my own hands from the beginning. Not in a scary way but in a proactive way. As a patient, I had multiple specialists, multiple conditions and multiple appointments – it was complicated to keep track of and manage! The healthcare system is one of the most complicated systems in the world – with some of the most dedicated people working in it. However, as a patient, it's important to be in the driver's seat.
"If I had not been an activated individual and participated in my care, I would not be here today"
I also wish I had known that uncertainty would be the most challenging thing to deal with. Not knowing what the next step is, what the test result will be, what the doctor will say – the 'what ifs'. Dealing with uncertainty was hard for me to figure out. So, I surrounded myself with a strong and reliable medical team, became informed about my condition and care and looked for ways to decrease my stress. Somehow, this helped me deal with the uncertainty more effectively.
What is your prognosis?
Two years after I was diagnosed, my brain tumour doubled in size. I developed hydrocephalus (build up of fluid in the brain) and had to have brain surgery to remove the tumour. My recovery took eighteen months and then I was able to return to a 'new normal'. I had yearly MRI's for six years to ensure the tumour did not return. So far, I am blessed to be tumour-free. I do have various remaining side effects of my surgery – hydrocephalus and aseptic meningitis – however I count myself lucky to be here.
What are the main focuses for your patient advocacy and why are they important?
I focus on actively looking and supporting ways to help people to put their health in their own hands.
I am a strong advocate for patient activation – meaning supporting individuals to have the knowledge, skills and confidence to manage their health. At the end of the day, it is key that each and every one of us has the ability to be an active participant in our healthcare and not just as a spectator. This could mean access to our healthcare records and data (digital health), support to educate ourselves on our conditions, the ability to ask questions of our healthcare team and navigate a very complex healthcare system.
Finding ways to connect, communicate and collaborate with healthcare teams for better patient outcomes and patient experience is also a focus for me. During my patient journey, if I had not been an activated individual and participated in my care, I would not be here today. This is why this is such a key area of focus for me.
What advice would you give to people newly diagnosed with a brain tumour?
It's OK to be scared. You can be scared and brave at the same time.
Take things one day at a time. This includes dealing with the diagnosis, the treatment and any recovery. Our brains operate on their own time – "brain time" – and the more we can respect the time our brains need to heal, the better outcomes we will have.
Know that symptoms from a brain tumour can feel 'invisible' – meaning that often they are only felt by you and others won't realise or see your situation or condition.
Track your symptoms. When you are newly diagnosed, everything can be a blur and this is useful information to you and your health care team.
Write down all the questions you have about your tumour, the treatments, and prognosis, anything you can think of to ask your health care team.
Ask your healthcare team where to find reliable and accurate information about your type of tumour.
Find out if there is a support group, either online or in person that you can connect with. This was invaluable for me, to connect with people who had been or were going through the same experiences as I was.
How can collaboration between patients and healthcare teams be improved?
Collaboration starts with communication and truly working towards putting the patient at the center of their care. Listening to the patient/care partner's needs and creating an environment for open and honest dialog can improve collaboration. Some traits of successful collaboration can be: involving patients authentically, respectful partnerships and achieving goals that are seen as beneficial to both the patients and the health care team.
Tell us about the T.E.A.M. Approach for Empowering patients – how does it work, and what are the goals behind it? How did you develop it?
The T.E.A.M. approach is a simple and easy-to-remember tool that helps people become more active participants in their health and healthcare. T.E.A.M is my summary of all the things I did in my patient journey that helped me navigate the healthcare system and put my health in my own hands.
It helps individuals to collaborate effectively with their health care teams. It stands for Track (medical history, symptoms, medications, health records and copies of test results), Educate (Access reliable and accurate information), Ask (Ask and prioritize questions about your health) and Manage (Set objectives for your health care and manage overall health). Any of these actions can be taken on by either the patient and/or care partner. Support groups, families/friends and health care teams are an essential part of the T.E.A.M. Approach.
In what other ways can patients empower themselves?
A great quote is that "healthcare is not a spectator sport but a participatory sport." Patients need to take a role in their healthcare, no matter how small, it's a step forward to being more empowered and activated. Staying curious about your health, creating a partnership with your healthcare team and putting your body first are all ways to continue to empower and put your health in your own hands.
How would you like to see the pharma industry engaging with the patient community?
I think there is huge opportunity for the pharma industry to take the current engagement model of patients and care partners further. Input and feedback from the end customer, the patient, should start from the get go of any initiative. Understanding the patient's needs, their vulnerabilities and expectations, and especially what quality of life means to them are critical inputs to any product or service development. There are many opportunities through a product development pipeline for patient input to be incorporated that will benefit both the pharma industry and the patient. This includes research activities. I'd also like to see them looking for ways to further support and engage patient communities with their conditions.
About the interviewee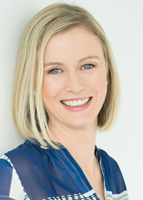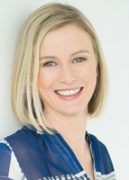 Claire Snyman is an author, speaker, blogger and advocate for patient and healthcare collaboration. She is a health advocate with lived experience from the brain tumour community with a passion for inspiring people to put their health in their own hands. In her quest for collaboration between patients and health care teams, she co-authored a collaborative study between patients and neurosurgeons at Johns Hopkins University. She also developed a T.E.A.M. Approach for Empowering patients – all with the end goal of achieving better patient outcomes. Claire spoke at TEDxStanleyPark 2018 on the topic of putting your health in your own hands, and is a TEDMED Frontline Scholar and a member of the Canadian Medical Association's Patient Voice. She continues to look for ways to increase communication and collaboration between patients and the health care system and improve the patient experience.
---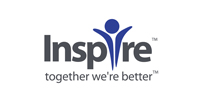 Patient Insights is a monthly series that appears in partnership with Inspire, a company with an online support community of more than 1.5 million patients and caregivers worldwide.