Why Norgine is embracing AI chatbots for medical information
Views & Analysis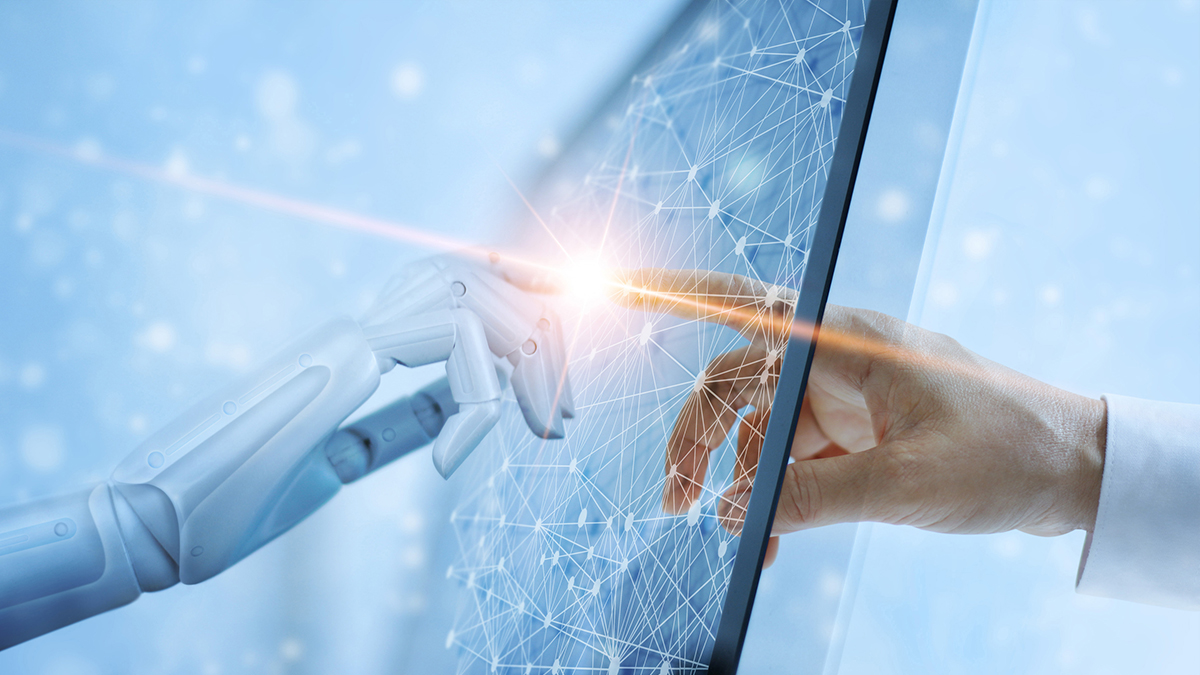 When European pharma company Norgine saw an unmet need in how patients were seeking information on one of its brands, they decided to implement a chatbot to help people find the answers they needed.
When a user inputs a question into a chatbot, the programme uses artificial intelligence (AI) to find and provide the most appropriate answer straight away.
Speaking at the virtual eyeforpharma Barcelona conference, Kym Jacks-Bryant, head of Norgine's Digital Centre of Excellence, noted that chatbots are becoming widespread across every industry, including pharma. In fact, a prediction by Gartner says that 85% of customer interactions will be handled without a human response by 2020.
Norgine has a patient-specific chatbot for one of their bowel-prep brands. Jacks-Bryant said that one reason the company chose to use a chatbot for this particular brand was because patients "have a lot of things thrown at them" when having a consultation.
"They're given this box of medicine with convoluted instructions. Nobody reads the instructions. And if they don't take that drug properly, they could potentially miss a cancer diagnosis. 
"We were finding that a lot of patients were going home confused, and only a few ended up phoning the medical information line – which most patients don't even know exists."
By speaking to patient panels, Norgine found that the first thing most patients did when they had a question was search online. 
"They could read an FAQ or the website, but often they just want to get an answer straight away by asking the right question."
The company also used patient panels to figure out what information the chatbot should provide.
"There's nothing stopping you bringing patients and healthcare professionals in and asking them what kind of questions they would ask and what they would say in response to a question," said Jacks-Bryant.
Norgine also used Google data to look at previous searches for similar products to find out what questions are most commonly asked. From this data alone they came up with over 100 questions, as well as showing the multiple different ways each question could be worded.
"We also use social listening to find out what questions were being asked on platforms like Facebook, Instagram or Twitter, and how people were wording them."
Discussing the benefits of chatbots, Jacks-Bryant said  that they provide a true 24/7 service and don't require large scale training for employees.
"It's patient centric because it's answering the question the patient wants, rather than potentially misunderstanding what they're saying and just throwing lots of information at them," she added.
"It gives patients the opportunity to ask multiple different questions. Because it's online it's easy for them to access wherever they are, whatever they're doing."
It is also easy to edit the chatbot's potential questions and answers at any time as new information becomes available.
Jacks-Bryant said that patients asked the chatbot on Norgine's global website 2314 questions in its first year alone – and that's despite the fact that the company didn't use any promotion.
"To us, that says that people are finding it on their own and asking it questions because it fits within the user journey – they are already searching online trying to find an answer."
Despite seeing a lower number of questions asked compared to those asked through a medical information line, Norgine found that people were asking different kinds of questions, and more frequently asking questions late at night or early in the morning. 
"Those are the sorts of times that we wouldn't normally see calls into our medical information line. That suggests that the chatbot is hitting a large group of patients who wouldn't normally call the phoneline."
Of course, another benefit is the data being produced by the chatbot itself. 
"We check the data all the time for things like adverse events and what questions people are actually asking. Often they aren't the questions we thought were vexing patients.
"Through that, we actually realised we'd missed an important question out of our patient information leaflets." 
Jacks-Bryant added: "You need to think about what's useful for the particular user and understand what it's like to be in their shoes, not just give them the information you want to give them. Because as soon as it's not useful they will not use it."
Nevertheless, Jacks-Bryant said she is "reticent to just chuck a chatbot on every single brand that we have".
"There are always some brands that don't necessarily need something that sophisticated – especially products where patients don't necessarily need to know a lot about that particular medicine."