Key insights for a successful first-time product launch
Sales & Marketing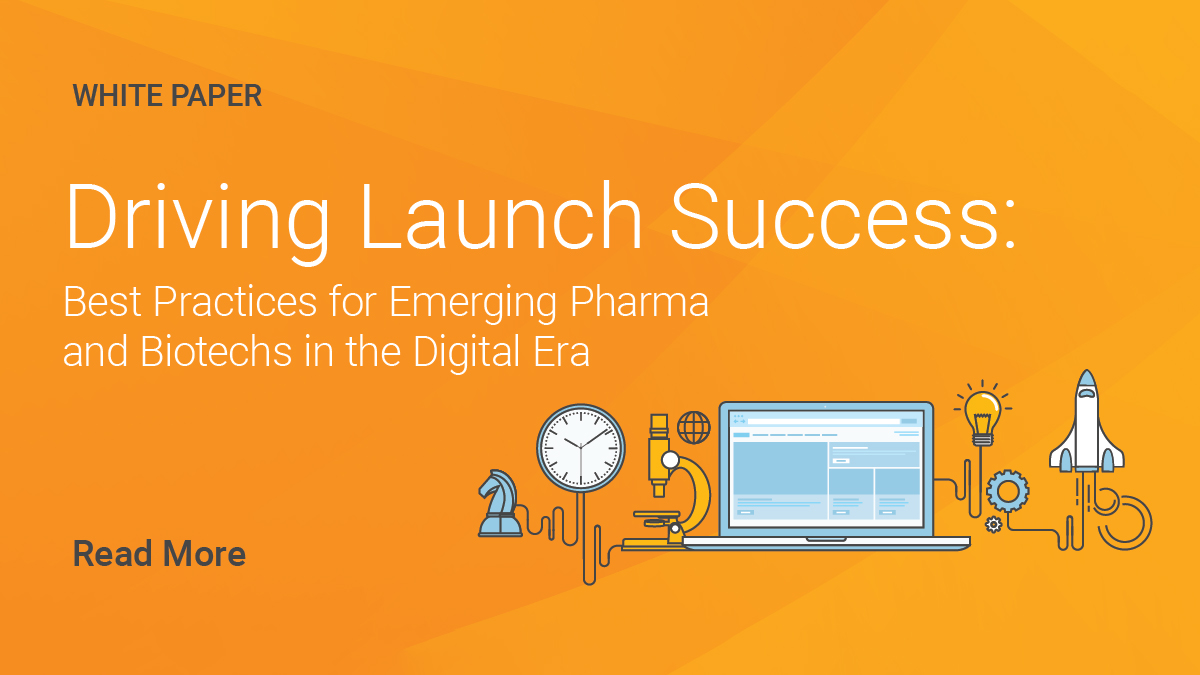 Pre-commercial & Emerging pharma companies may not think they have the resources to match the launch strategies of big pharma. But with the proper planning and an agile approach, they can be more successful than they realise, says Veeva's Ian Hale. He takes us through the challenges of a successful launch and explains what pre-commercial companies need to focus on to hit their goals.
Competition in the pharma sector is growing, which means emerging companies face more commercialisation challenges than ever. According to McKinsey data, the share of launches by first-time launchers has more than tripled over the past decade.
A product launch success determines 81% of a drug's sales performance. Still, research also suggests that many companies are not optimising their strategies for this crucial period:  67% of products fail to meet launch expectations and sales forecasts, and 70% continue to lag behind three years post-launch.
"Pre-commercial companies need to hit the ground running with their launch strategies to be successful," says Ian Hale, vice president of commercial content at Veeva. "Smaller companies tend to think that they are missing the resources to use similar launch strategies as big pharma, but with the right efficiencies, they can make considerable savings on marketing budgets."
According to Hale, the number of available resources should not be the primary consideration for an impactful launch, but rather the timing and quality. "The focus should be on leveraging the right resources at the right time," he explains.
One lesson learned is the importance of a tried and tested roadmap to enable this.
"If you've got the right foundations, you can build the house from there."
This roadmap starts with identifying, engaging, and establishing credibility with the right Key Opinion Leaders (KOLs). "Smaller companies sometimes don't think they need to do the early engagement work with KOLs," Hale says. "But this is an important and much-needed step, especially for specialty/rare disease therapies. Speaking to KOLs will make a huge difference in getting ahead of the game to position a new product properly."
Hale has noticed that pre-commercial companies tend to start launch planning a little too late in their drug development process. Ideally, companies should begin engaging KOLs around 24 months before the planned launch, during phase 2 of the drug's development.
There are many ways to engage thought leaders via medical conferences and symposia, advisory board consultations, or scientific publications. Hale notes that the diversity of KOLs' expectations and digital channel preferences are likely to increase in a post-COVID landscape, which brings an opportunity for smaller companies to drive engagement more innovatively.
Over time, these engagements can evolve from focusing on disease state awareness to clinical results and therapeutic outcomes.
Agile, scalable and data-driven
Research has shown that first-timers who invested early in getting operationally prepared to support their launch program were more successful than those who delayed the effort. The opportunity is to ramp up business processes and infrastructures that are future proof.
"Companies should be agile, scalable, and data-driven to make the right decisions at the right time," says Hale.
For example, establishing a one-stop-shop for scientific materials allows faster responses to data requests. Likewise, starting with an integrated multichannel CRM system doesn't require more resources but ensures alignment and consistency across the commercial operations as they grow. Data-driven strategies that create a feedback loop also allow the ability to track constantly and adjust quickly to market shifts.
Building strong data foundations
A common mistake is to defer data and analytics considerations to the latest stages of product launches. Customer data, territory alignment and analytics are foundational, and so they need to come upfront.
"Companies need data to drive their commercialisation efforts but cannot rely on historical internal data. They need to find ways to capture outside insights, know who are the KOLs to be engaged with, the HCP they need to meet with, the account strategies they need to build, etc.," says Hale.
Market assessment should happen towards the end of phase 2, so that companies can gather key insights and guidance for developing their product messaging. A data foundation also starts with customer data, including scientific leaders, healthcare professionals, and healthcare organisations. Trusted and complete data unlocks the ability to reach the right targets and drives better customer engagement through personalisation.
Meanwhile, an integrated territory master will help to combine historic alignments for analytical purposes, current alignments for execution, and future alignments for scenario planning. These can save precious time for smaller life sciences organisations, which generally rely on legacy territory alignment processes that require multiple weeks to conduct.
"Creating a data foundation from scratch can be a daunting task. It requires a wide set of technologies, expertise and organisation that small companies don't have the time to create," says Hale. "But the good news is that pre-commercial life sciences companies can turn to data and analytics providers to support their commercial launch."
Faster, personalised medical & commercial content
Another way to maintain this speed comes in the commercial phase. Hale says that rapidly creating commercial content and delivering it to the prescriber's preferred channel is vital to market adoption.
We are in the midst of an unprecedented digital shift: Veeva Pulse benchmarks indicate a five-fold increase in Approved Emails sent and a six-fold increase in online meetings in 2020. The commercial content needed across those digital engagements quadrupled.
"Orchestrating those digital engagements has turned into a competitive advantage," says Hale. "Ad-hoc approaches are not an option anymore. Prescribers require more, not to mention compliance constraints."
When they think about their content delivery processes at early stages, pre-commercial companies can easily plug into modern and industry-specific cloud-based applications. They can be digitally ready to go within a couple of weeks, with a minimal initial roll-out towards a relatively small audience.
This approach creates a sustainable and collaborative foundation for managing the content lifecycle through design, review, approval, distribution, reuse, and withdrawal. It creates efficiencies, not just on the cost of materials, but also in the speed at which you can get content out and how flexible you can be with needed changes.
A streamlined content creation and delivery process reduces development cycles. For example, modular content approaches allow content reuse across multiple platforms, resulting in faster design for personalised content.
Pre-commercial companies also have the opportunity to accelerate content review times. "I've often seen cases where materials have multiple review cycles extending the time to market, but by using these strategies, companies can achieve up to a 57% reduction in delays.
"When your commercial content is reaching the market twice as fast as your competition, your new product gets traction."
Getting ahead for your first launch success
Emerging pharma companies generally get one chance at launching their new drug to the market. That means it's critical to lay the right foundations around 24 months before launch – by developing scalable business processes and a supporting commercial infrastructure, building key capabilities like KOL awareness and resource development, and embracing digital transformation.
"There is no secret sauce for product launches, but best practices are emerging", says Hale. "While building our Industry Cloud and helping life sciences companies commercialise medicines, we have designed our "Foundation for Commercial Launch Success" roadmap. Of course, each product launch is unique, but the best journeys often start with a good planning guide."
About the interviewee

Ian is currently Vice President Commercial Content at Veeva overseeing the European business. Previously Ian spent 25 years within the pharmaceutical industry in various companies with leadership roles in direct sales, sales management, government affairs, compliance, advertising & promotion, and digital transformation. In addition, he has worked closely with many BioTech companies to launch products across many therapeutic areas and has been involved with a number of regulatory government organisations across the international markets, whilst being CEO of his own organisation.
About the author
George Underwood is the editor for pharmaphorum's Deep Dive digital magazine. He has been reporting on the pharma industry since 2014 and has worked at a number of leading publications in the UK.