Improving access to brand planning tools through modular offerings
Sales & Marketing
Daniel Kohlstaedt, managing director and founder of PurpleLeaf Strategy, explores the ways brand leaders can leverage specific brand planning tools as an alternative to full suite platforms to support their strategy development.
As pharmaceutical companies forge ahead in their digital transformations, brand teams have increasingly turned to technology solutions to support brand planning efforts. Today, comprehensive software platforms and cloud-based technologies exist to support brand leaders through all of their strategic needs – from storing all brand planning data in a central database to visualising patient journeys and understanding the optimal way to allocate their sales forces.
But depending on their specific resources or brand priority considerations, some brand managers may not require a full suite of brand planning resources. This is especially true for smaller or mid-sized biopharma companies who may not have the budget available to invest in platforms that fill all of their brand planning needs. For those looking to prioritise key analyses or narrow focus as appropriate with the resources they have available, a modular technology offering may be the best option for their brand strategy development needs.
While comprehensive brand planning suites certainly have their place in delivering all of the capabilities a brand team requires to plan for success, tools specialised to certain functions can provide the same calibre of quality without as significant of a resource investment. If offered as standalone tools, software that supports competitive landscape and Political Economic Social Technology (PEST) analyses can give more pharma teams access powerful insights that help them optimise brand strategy development – coupled with the flexibility they need to meet their goals.
Enabling a data-informed competitive analysis for any brand team
In order to develop an actionable and informed brand plan, it's crucial for brand leaders to assess the competitive landscape. These analyses help teams understand their brand's strengths, weaknesses, opportunities, and threats (SWOT) in the market and in relation to their competitors. Traditionally, many brand teams developed SWOT grids using PowerPoint templates or spreadsheets, which may have helped to organise thinking, but were not optimised for sharing across global brand teams.
Today, software solutions exist to bring competitive landscape analyses into the cloud, often as part of a larger brand planning platform. These digital approaches to SWOT analyses have proven helpful to pharma, enabling them to leverage real-world data to map their standing in the market by connecting insight generation to strategic decision-making and tactical execution.
While a SWOT analysis may be included in a larger brand planning solution, technology companies can help more brand teams benefit from the insights if they offer the capability for SWOT assessments as standalone solutions. By empowering brand teams to focus on cloud-based competitive analyses and focus their resources where they need them most, they're able to establish more accurate pictures of their competitive differentiators. Ultimately, this understanding can help brand teams build strategies that bring the brands and medical products they represent closer to the patients who need them.
Improving understanding of the drivers of market activity
In addition to SWOT assessments, PEST analyses are similarly important to the brand planning process. With a firm comprehension of the political, economic, social, and technological factors that may influence a brand's success, brand teams can make more informed decisions about their brand strategy. Indeed, PEST analyses are complex, and, if attempted manually, require brand teams to collect and individually enter each data point.
Brand planning technology platforms help teams bring PEST analyses into the modern era, automating data collection and streamlining insight generation. These platforms display all of the internal and external events that could affect their brand – routinely pulling data from a company's own datasets or from other sources, like ClinicalTrials.gov – on dashboards and easy-to-read data visualisations.
Full brand planning solutions may offer many tools and support programs together for a brand team, but for teams who wish to exert resources only into understanding the factors that can trigger or detract from their success, a modular offering for more streamlined PEST analyses would benefit them most.
Supporting pharma's evolving brand planning needs
During one brand planning cycle, a brand team may require only a tool to support them in analysing the competitive landscape, and they'd therefore invest in a single software solution. But, a few months later, they may recognise a need for more efficient PEST analyses as they further develop their brand strategy. For this reason, it's useful for any software provider offering one-off technology solutions, full brand planning platforms, or a mixture of the two to account for the evolution of brand teams' needs.
For example, a team who invests in a competitive analysis tool should be able to seamlessly transition to a more involved package of solutions – whether that's a PEST analysis support program, a full platform investment, or something else.
Advancing brand planning technology as pharma's digital transformation continues
Having spent over two decades working with brand teams within global pharmaceutical companies – both within the pharma organisation and as an external technology partner – I've seen first-hand how different brand strategies require different investment in tools to support their efforts and analyses. Recognising this need, I'm pleased to share that PurpleLeaf Strategy now offers key features of the Enavia platform in a modular format, which enables brand teams greater access to the specific tools they need, depending on their priorities or budgets.
In addition to our full suite of brand planning tools, these modular offerings bring effective and efficient brand planning support to a wide range of brand teams – from large enterprise brand groups to smaller biotech marketing leaders.
As we continue to drive pharma's digital transformation forward in the brand planning space, we're eager to learn how different brand teams are leveraging technology to streamline processes and optimise their strategies. Visit www.enavia.io to learn more or write to us about how you're adopting novel solutions into your brand efforts.
About the author

Daniel Kohlstaedt is founder and managing director of PurpleLeaf Strategy and has over 19 years' extensive experience in commercial excellence and global marketing implementation. He is an expert in global roll-out.
About Purple Leaf Strategy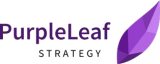 At PurpleLeaf Strategy we strive to help Pharma and Biotech businesses achieve their commercial goals through our cloud-based platform, Enavia. Through structured cloud-based systems, Enavia guides teams through brand strategy development and execution on many fronts. Automated data collection and sharing, analytics through modular tools, and planning & execution through interrogative exercises help business in their go-to-market strategies and commercial excellence. Tools like Relative Competitive Analysis, Patient Flow and Journey, Timeline Dynamics, and many more help in pulling actionable levers for commercial success.
Get the benefit of our highly experienced professionals and tools, custom made for you. Visit www.enavia.io or write to us at sales@enavia.io for a demo.