Coaching Consistency
Sales & Marketing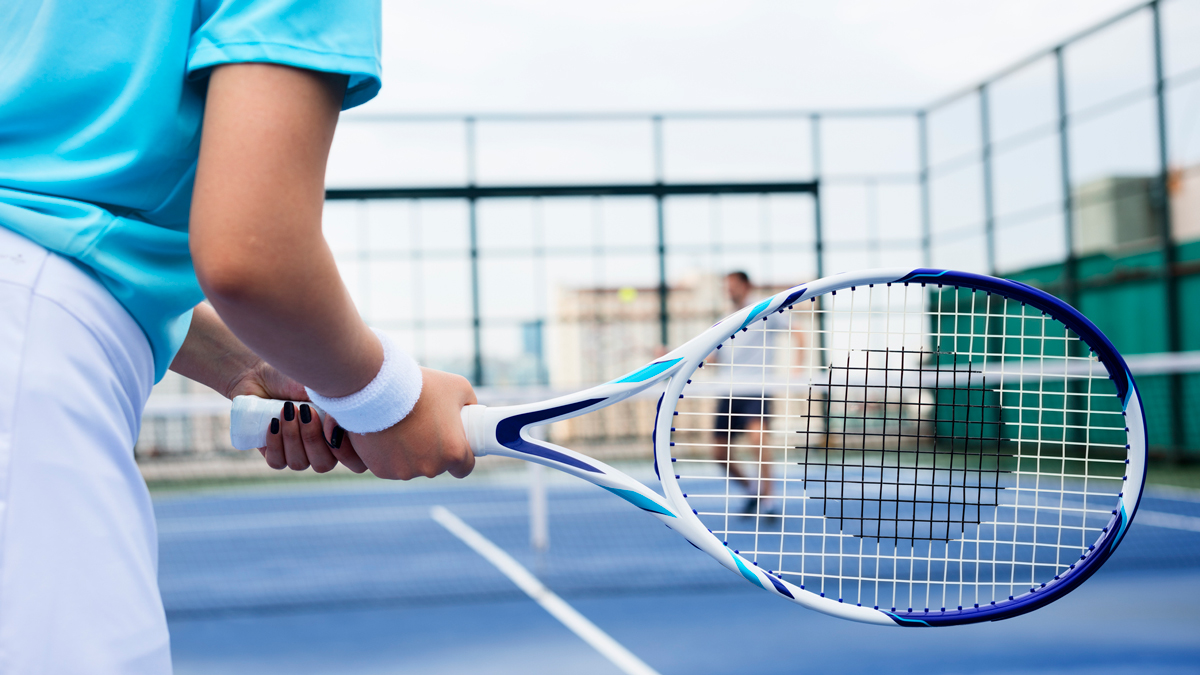 Leading tennis players train two to three hours a day to prepare for tournaments and have daily coaching input to make them game ready.
It's a gruelling regime but the rewards are obvious. Competing at the top level in pharma sales could be developed by following in the fast footsteps of Roger Federer and Rafael Nadal.
Experts believe time spent practising delivery and messaging will reap dividends providing it is grooved into a sales force or medical science liaison (MSL) team's schedule.
Digital tools provide a flexibility that means coaching in the pharmaceutical industry doesn't reach the exhausting levels of tennis and other sport. But consistency is the key to progression and results.
The retreat from face-to-face engagements has placed extra pressure on sales and MSLs who now have to make sure every precious moment with HCPs is laden with understanding and value.
"Coaching is what will ultimately drive the bottom line and the overall results, so it has to be highly valued," observes Michael Cassar, regional sales manager at Galderma, who has a track record with pharmaceutical multi-nationals such as Wyeth, GSK, MSD and Liberty Medical.
"Coaching needs to be a constant, a daily event not an ad hoc, box-ticking exercise such as doing a bit of role playing and coaching around sales skills when a conference is coming up."
A new whitepaper – The Age of Coaching: How pharma sales teams can face the future with confidence – highlights how empowering a coaching culture and ring-fencing its time and resources can generate huge rewards.
"It has to be regular and ring-fenced and the way an organisation demonstrates it values coaching is by allocating time to it rather than approaching it as an afterthought. Coaching also has to come with timely, constructive feedback if you want to improve or change performance.
"Roger Federer, Michael Jordan and the best athletes in the world trained hard but they also had coaches who provided feedback."
Interactions between field representatives and HCPs withered during the pandemic and, although the face-to-face frost is gradually thawing, they will remain hard-won and probably shorter than pre-pandemic as clinicians deal with mounting pressures. An organisation's messages and value need to land first time with first serve accuracy.
But coaching still suffers from a bolt-on mentality and studies across sales reps of all sectors indicate that provision is still distant from need – the Voice of the Sales Rep Study, from SalesFuel in 2020, reported that only 30% of reps get frequent coaching personalised to their unique needs.
Fear of disruption and capital costs may be a factor to commissioning a new coaching culture, but it should be neither expensive nor difficult to develop, comments Emma Booth, executive director global business at Amgen.
'It can seem an unimaginable task to fit coaching into already busy and crowded timetables but if you break it down and have coaching in your weekly kind of catch up, then I think it can become more readily adopted,' she says.
The pharma market is getting busier with a procession of biotech product launches and feverish activity across the orphan disease sector so sales and MSLs must be at the top of their game to ensure they can land real value when they connect with HCPs via in-person, virtual or digital engagements.
'These are high value moments and preparing for them should be a prime objective,' says Marcus West, founder and CEO of 60 Seconds, the leading remote coaching app. 'Being able to approach a meeting with the confidence that your science, knowledge, and messaging work is a distinct advantage in terms of staff confidence and positive impact.
'These moments are getting rarer, so organisations need to deliver peak performance at the right time. You get that by consistent coaching, not episodic events, or last-minute efforts on the way to meetings."
About the interviewees

Emma Booth is executive drector global business process and insights lead, R&D strategy and operations at Amgen. Emma is a highly experienced and professional people-development strategist. She has worked in variety of medical affairs roles at Amgen Europe for the past 13 years. She is people-focused from both a team development and skills building perspective; as well as organisational design and implementation of technological solutions and process development.

Chris Costandi is a sales and commercial excellence consultant at 60 Seconds. He has worked in the Healthcare industry for over 20 years across a variety of divisions including prescription, medical devices and OTC for organisations such as Allergan, Novartis and GSK in driving a range of transformational sales force effectiveness (SFE) initiatives including capability development, coaching and leadership and key account management.

Michael Cassar is regional sales manager at Galderma. Michael has an extensive background as a senior sales manager in the pharmaceutical and medical device industries across ANZ at Wyeth, GSK, MSD, Liberty Medical, Indivior and Galderma . He has worked with many teams to drive superior results in primary care, hospital, specialty, OTC, and devices. With a background in human movement and skill acquisition, Mike's core expertise is coaching and mentoring his direct reports on their ongoing development and driving a customer engagement mindset.
About 60 Seconds
60 Seconds is a remote coaching app designed to help users communicate with greater clarity through practice, coaching and measurement. It was built by a coach for coaches to deliver measurable learning momentum. For more information visit: 60seconds.com