Rethinking drug discovery
Views & Analysis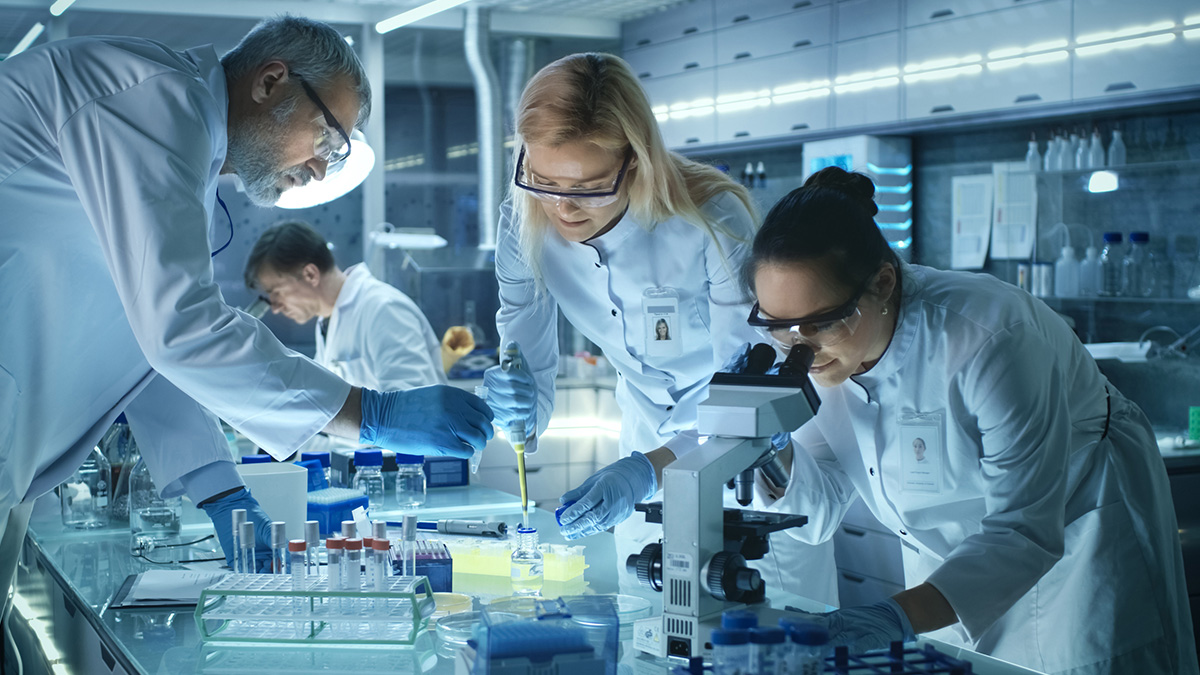 George Underwood speaks to R&D veteran Dr Paul-Peter Tak about how the drug discovery model needs to change.
Dr Paul-Peter Tak's 25-year career in life sciences has taken him from academia to biotechs to GlaxoSmithKline (GSK) and now back to the ground-level as a venture partner helping to develop new companies at Flagship Pioneering.
Having gained deep insights into the good and bad sides of pharma's current R&D models, Tak's return to smaller ventures reflects his belief that biotech will increasingly drive the discovery of new medicines.
"I think the whole system will get organised in a different way," he explains. "Biotech will be even more important and it's possible that many pharmaceutical industries will become more dependent on business development and serve as development and commercialisation machines."
After spending seven years at GSK, latterly as senior vice president of the company's R&D pipeline, development leader and chief immunology officer, Tak thought he could try something different again at Flagship Pioneering, which conceives, creates, resources and grows first-in-category life sciences companies.
 "Flagship has think tanks called 'venture labs' where people brainstorm and come up with radically new hypotheses and try to identify unmet needs they can address," Tak explains. "This may lead to the creation of 'prototype' companies that are completely funded by Flagship. If that goes well then it may lead to the decision to create a new company."
"You can't force inspiration by process, but you can create optimal circumstances for talented scientists to be successful"
Tak has long been interested in new models of drug discovery like this, and strongly believes the drug discovery model needs re-thinking to decrease attrition in the face of unsustainable costs.
To achieve this, he feels more strategically aligned biotech companies should be created to work with the best academics, use the rigour of decision making of venture capitalists, and have access to the platforms and experience with late stage development of big pharma.
"We need to make sure we get the model right," he says, "and that we really understand how to approach it. This is one of the big challenges in most pharmaceutical companies: a different mind-set is needed for discovery and experimental medicine versus late stage development and commercialisation."
He adds: "In late stage development, it's critical to optimise process, to reduce white space and follow approved pathways. In discovery it should be about doing the best scientific experiment possible for this specific target, being creative and agile responding to the data, and rigorous and flexible decision making.
"Often you can't discover a fundamentally new medicine by telling researchers that there is a particular unmet need in the marketplace, and that they now need to create a blockbuster by design to address this need. It's typically not such a linear process. Instead, you need to foster a creative culture by bringing in courageous, collaborative people with open minds and help them focus on the best science. You can't force inspiration by process, but you can create optimal circumstances for talented scientists to be successful and discover new targets and medicines."
Even before Flagship, Tak was already pioneering this approach in GSK with the creation of the company's Immunology Network.
The Network embeds academic researchers into GSK's labs to stimulate scientific debate, inspire new science and foster collaborations between GSK's R&D immunology groups and the wider scientific community.
"There are several new ideas that would not have originated without bringing these incredibly smart people in and giving them freedom to work on what they want to work on," he says.
"It's important to not only focus on the right science but also work with the best people both internally and externally.
"In drug discovery you need a certain element of organised chaos. You need to give people the freedom to get answers that address new hypotheses they're testing and let them go in directions where they could discover something transformational. I'm a big supporter of scientific debate and challenge during this stage of discovery.
"You also need to have the right leadership team who can make rigorous decisions when things are not going well. When it's obvious that something's not going to be successful you need to be able to stop it early to free up resources for projects that are more likely to be successful."
The right science
There are, of course, also technical factors that can increase the probability of success when developing medicines.
Tak notes that although animal models are critical for mechanistic understanding and for safety studies, the predictive value of clinical efficacy in human patients is limited in many conditions.
He believes that the solutions lie more in collecting strong evidence based on human biology early on: for example with genetics, genomics, in vitro and ex vivo human biology experiments, and experimental medicine.
"You need to be really good at selecting the best therapeutic targets," Tak explains. "We know for example that if you have human genetic validation that you can double the probability of success, so that certainly helps, but it's often not enough. Taking a 3% probability of success to 6% is an enormous step up but it also means there's still 94% uncertainty. We also need to use optimal in vitro human biology models, ex vivo models and humanised animal models and organoids where appropriate.
"After having selected a therapeutic target with evidence based on human biology, the next step is to develop a molecule with optimal properties to help reduce attrition. If you develop a therapeutic that hits this specific target, then there are certain quality criteria, for example solubility, that you should be applying to determine whether you can increase the probability of success. You need to look at the physicochemical properties and based on that make a decision about whether this could be a good medicine to support."
"The next step is to learn as much as possible from the first experiment in patients, using experimental medicine approaches, adaptive trial design, Bayesian statistics, and artificial intelligence approaches to analyse the large amount of data."
At the same time Tak is keen to emphasise that this is not about overcomplicating things. After selecting a strong scientific target, and validating and optimising the molecule, Tak likes to apply what he calls the BOT – the 'Bloody Obvious Test' for decision making at this stage.
"You need to look at it unhindered and just see if all the trends are going the right way," he explains.
"This is basically just testing whether this molecule is doing what it's supposed to. Does it hit the right pathway? Does it translate into changes in the common final pathways downstream of the target that are known to be associated with clinical improvement? Are there already trends towards clinical improvement?
"If you hit the pathway effectively but otherwise it's all negative then you know  you don't have a medicine and you should stop it and put your effort into something else.
"If you don't achieve anything early on it's unlikely to be a transformational medicine that will really make a difference for patients and be a commercial success, and there's no point investing tens or maybe hundreds of millions in big late-stage development programmes."
About the interviewee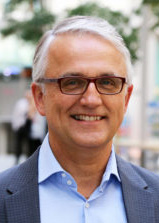 Over a more than 25-year career in the life sciences, Paul-Peter Tak has been a professor of medicine, and created and led multiple companies. He co-founded Arthrogen (Amsterdam, Netherlands) in 2005, where he was chief scientific officer until 2011. He was CEO and board member of Tempero Pharmaceuticals (Cambridge, MA) from 2012 until 2015, at which point he facilitated the company's acquisition by GSK. From 2011 until 2018, Paul-Peter served as senior vice president and global head of R&D for immuno-inflammation, infectious disease and oncology at GSK. Under his leadership, the immune-inflammation unit brought more than 10 new mechanisms of action into the clinic and filed Benlysta s.c., which has been approved for the treatment of SLE. He also oversaw the creation of a new portfolio of medicines in oncology, with a focus on immuno-oncology, cell and gene therapy and epigenetics. Paul-Peter was also chief immunology officer, development leader, and co-chair of GSK's scientific review board. In 2018 he co-founded Sitryx Therapeutics (Oxford, UK) before he joined Flagship Pioneering.