Renal disease: the big picture
R&D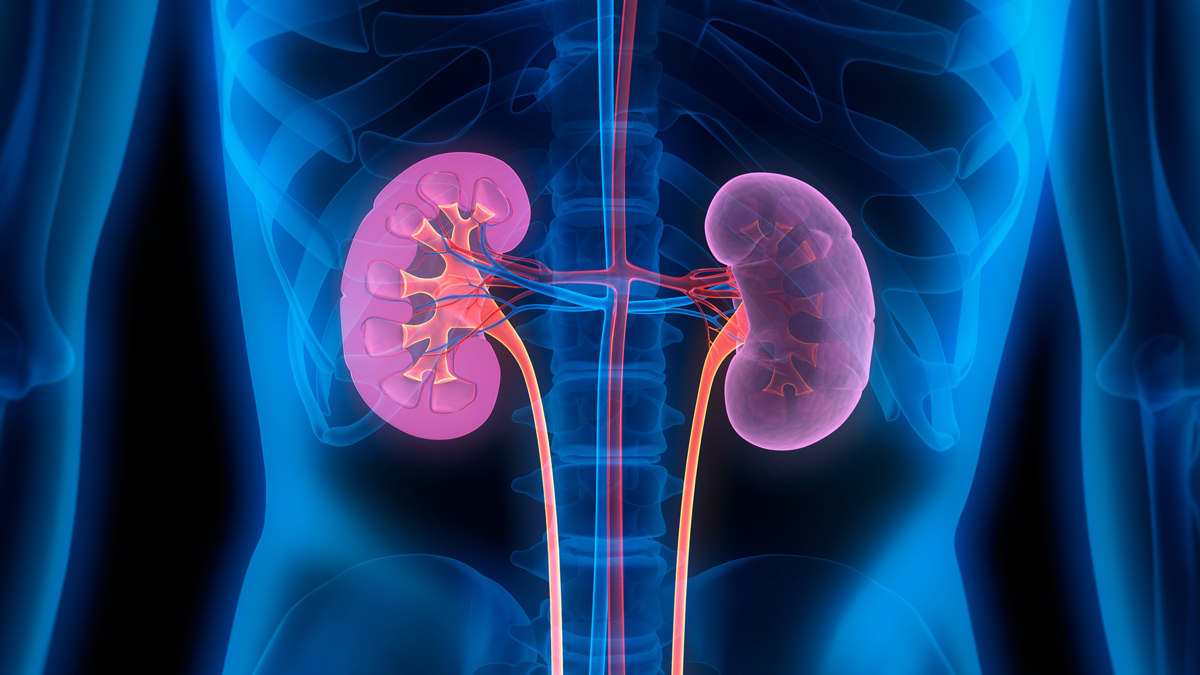 Renal diseases represent a formidable challenge on public health systems around the world. They are costly in terms of economic burden and quality of life, especially among older patient populations, and are closely linked to other chronic conditions such as cardiovascular disease and diabetes. Joan Perelló and Adam Levy explore the advancement of treatments in the renal space.
It is understood that Chronic Kidney Disease (CKD) affects between 10-16% of adults around the world. In the US alone, care of CKD patients cost more than $84bn in 2019, representing a staggering 20% of all Medicare spending in those aged 65 or older. Put even more starkly: patients with kidney failure represent 1% of the US Medicare population but account for 7% of the overall Medicare budget.
With such vast levels of existing incidence and with ageing populations in the west weighing on the number of patients affected by renal diseases, one would assume that companies in the biotechnology and pharmaceutical sectors would be at the forefront in developing innovative new treatments in this area of unmet need. However, in reality the opposite is true – innovation in the treatment of disease in the renal arena has been limited.
Contrast this with the evolution of cancer treatment since the turn of the 21st Century. Oncologists and their patients have benefitted enormously from major advances in immunotherapy and precision medicine, giving us next generation therapies such as Checkpoint inhibitors and CAR-T therapies as well as the development of advanced liquid biopsies that have the potential to facilitate a paradigm shift in the way that some of the deadliest cancers are treated in the West. Conversely, innovation in the renal space has been incremental rather than disruptive.
Why has this been the case? There is no single answer, but there is no doubt that the situation has been exacerbated further as a result of the bundled payment system in the US, which includes the dialysis treatment, laboratory tests, supplies, injectable drugs, biologicals, their oral equivalent, and services provided for the dialysis treatment. As a result of the bundled pricing model, medicines suddenly became a source of cost rather than profit, leading renal healthcare providers to cut costs and reduced the use of "expensive" treatments. This trend has had a significant impact on innovation over the last decade. Drug development is a costly endeavour, and without the expectations of a healthy return on investment, many developers have steered clear of the space.
"Innovation in the renal space has been incremental rather than disruptive"
Indeed, we are beginning to see signs of this; according to a report by Piper Sandler published in 2020, as many as seven novel renal therapies could be approved by the end of 2021, with five or more likely to have pivotal readouts this year. For example, the report expects progress in the treatment of hyperphosphatemia in CKD with the potential launch Ardelyx's tenapanor, a first-in-class, non-binder therapy that targets the primary pathway of phosphorus absorption. Equally, Connecticut-based Cara Therapeutics plans to launch Korsuva, a kappa opioid receptor agonist for the treatment of pruritus in patients with moderate-to-severe chronic kidney disease, later this year. According to the report, Cara is developing both an intravenous (IV) form and an oral form of Korsuva.
This progress in the development and rollout of new therapies is bolstered by a number of initiatives in support of innovation in the renal space. The US Department of Health and Human Services (HHS) has for instance launched the Advancing American Kidney Health Initiative, a plan that that sets out ambitious objectives such as reducing kidney failures, increasing affordable alternative treatment options, educating patients, and increasing access to kidney transplant. Another important initiative implemented in the US is the Transitional Drug Add-on Payment Adjustment (TDAPA), which enables new therapies in the renal space to be reimbursed outside the bundle for a period of two years, if approved after January 1, 2020. It is partly thanks to those initiatives that the pipeline of products due to come to market is now stronger than ever.
Cardiovascular calcification: a great unmet need
A new wave of innovation is emerging addressing a significant and often overlooked cause of diseases that affect patients with renal disease – treatment for progressive calcification disorders. Calcification is a leading driver of cardiovascular risk, mortality, and morbidity in patients with kidney disease.
The most extreme form of calcification is CUA which typically, but not always, affects End-Stage Kidney Disease (ESKD) patients and is characterised by ischemic/necrotic wounds and rapid progression which leads to pain, infection, and death. The mortality rate is typically >50% within one year and current management of the disease is mostly palliative.
Worldwide there are over 3 million people suffering from ESKD who receive dialysis to stay alive. Of those around 30% develop Peripheral Arterial Disease (PAD), a serious condition of peripheral arteries, a leading cause of which is calcification. PAD can lead to claudication, reduced walking ability, amputations and, ultimately, death.
Clearly, these conditions and the 30 or so other indications related to pathological calcification represent a significant treatment gap – there are no therapies approved to date for any vascular calcification disorder in patients with renal diseases. Every attempt to address the problem has so far failed.
However, transformative innovation in the renal space is now looking increasingly possible and 2021 will no doubt be a crucial year with many life-changing therapies likely to be approved – we welcome these positive developments for patients.
Overall, we have reasons to be optimistic about the future prospects for the renal space, not only to treat renal disease but diseases suffered by patients with renal insufficiency.
About the authors
Joan Perelló is chief executive officer of Sanifit, a late-stage Spanish biopharmaceutical company developing treatments for cardiovascular calcification. He is a biotech entrepreneur with 15+ years of management experience in various organisations, as CEO, non-executive director, president or chairman. He is president of the Balearic Cluster of Biotechnology and Biomedicine and vice-dean at the Official College of Chemists in the Balearic Islands, Spain. Joan holds an MSc in Chemistry with first class honours, and earned his PhD from the University of the Balearic Islands, Spain, where he teaches Analytical and Clinical Chemistry as Associate Professor.
Adam Levy joined Sanifit in 2020 as chief financial officer. Adam has more than 20 years of operational and transactional experience in biotech and investment banking. Prior to joining Sanifit, Adam served as the chief business officer at Brickell Biotech and led the organisation's financial operations transition as it became a publicly listed company on the Nasdaq. From 2016 to 2019, he was the chief business officer at miRagen therapeutics. Between 2000 and 2016, Mr. Levy held multiple Investment Banking Positions at Merrill Lynch, Pierce, Fenner & Smith, Jefferies Group and Wedbush Securities. During his time as an investment banker, he completed over $30 Billion in financings and M&A transactions for his clients. He has B.S. in Applied Economics from Cornell University.