Now is the time for pharma to help solve bias in clinical trials
R&D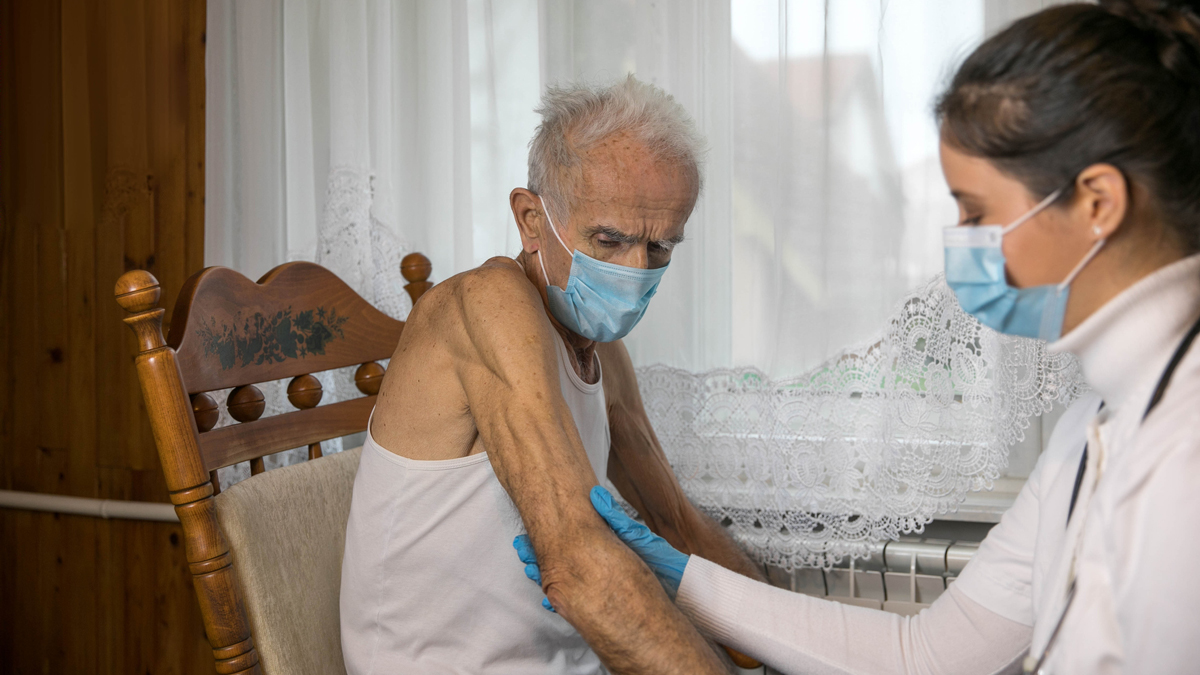 Pharma has a great opportunity ahead of it when it comes to conducting representative clinical trials.
The industry's application of mRNA techniques during the pandemic led to the fastest vaccine development in history. The processes used are now seeing huge infrastructure commitments, in order to cement their place in the development of future products and trials.
But our drug development processes are not perfect. Pharma can always move faster, whilst prioritising patient health. And, at the heart of this, pharma cannot escape from the reality that the industry is operating with deep historical biases in collecting health data – from ethnic, to socio-economic, to gender biases. This issue – which contributes to the avoidable difference in health equity between different population groups – is one of the biggest facing the pharma industry today.
Challenges in combatting bias
This is a healthcare issue that everyone in the industry is aware of. While there is an ambition to tackle it, there are multiple barriers which make this a challenge.
For many good reasons, the pharma industry is placing more immediate emphasis on challenges related to other areas, such as health security, improving our sustainability record, or enabling digital patient solutions.
But embedded bias intersects these. It impacts the makeup of our trial pools, and therefore the population-wide effectiveness of drug products. Pharma faces data challenges across age, gender, ethnicity, sexuality, socio-economic status, and other socio-demographic variables.
The true scale of the problem is hard to quantify, given the very existence of bias, and it means there will always be data that is unavailable - which therefore makes it hard to truly measure and assess bias in the first place. This stems from different levels of influence amongst different demographics – economically, geographically, and culturally – so, some intersectional groups of a population may not feel encouraged or influenced to participate in trials.
Economically, many are unable to take time from employment, and it is the more affluent patients who are most likely to participate in trials, due to increased medical literacy and means of access.
Geographically, there is a lack of localised trial centres, and trials tend to be linked to urban medical centres, which impacts the diversity of people likely to attend.
And culturally, due to historical systemic bias in these processes, there is a great challenge in tackling mistrust amongst some population groups in trials. The industry may need to carry out behavioural studies to better understand how to recruit and involve these populations, as it is crucial to understand the genetic differences between demographics. For example, currently, most genomics studies are conducted in populations of European descent, whilst African ancestry populations, for example, show significantly greater genetic variation. The same is true for Asian and Hispanic populations.
This challenge will likely continue to grow within pharma and the biased health divide could become more apparent as health data becomes more readily available, especially via the increased use of consumer health devices.
How the industry can move forward
It is a significant challenge that will require huge cross-industry efforts to confront it, with no simple solution. But there are three important steps which could mitigate the impact.
Firstly, improving medical literacy must be a priority. Access to and engagement of those who volunteer for clinical trials should be encouraged – it needs representative participation from all backgrounds. There is an onus on the industry to work with governments to reach into local communities – from the bottom, up – and give people from all groups the knowledge, tools, and capabilities to participate.
Next, there needs to be a collective effort across the industry, regulatory bodies, and government to approve inclusion criteria to help eliminate bias. This will allow for sufficiently representative populations to ensure a market of products that provides more equal health opportunities for all. There is a desire for this among law makers, who want to continue to make trials as simple as possible, while keeping patients safe. If regulatory bodies oversee this, it should ensure access and coverage across the market and will provide the industry with a strong basis to build on.
Finally, a new approach to governance must be instituted across pharma. The C-suite are vital here in assessing and mitigating bias throughout the product development process, with specific emphasis on data collection, participation, and access. By committing to mitigating bias at a board level, pharma companies are more likely to tackle the equity gap and influence a trickle-down effect within the industry. It requires the industry to move away from a model based on siloes and tackle the problem holistically across all levels and business units.
As an industry, pharma recognises the importance of equitable and culturally tailored approaches to using minority participants, and now is the time to take action across the industry. As scrutiny increases, each pharma business will need to take steps to increase the representativeness of their clinical trials – particularly given that we now live in the age of the "forever epidemic" of public health outbreaks. Whilst this is an early area of research, pharma can turn the dial now. Only then can medicines work equally for all patients.
About the author

Orlaith Burke is the Life Sciences Innovation Portfolio Lead at The Dock – Accenture's innovation hub in Ireland. She believes that algorithmic bias in clinical trials is the single biggest problem facing the pharma industry, one which is driving the health equity gap, and an issue that there is an inertia to tackle. Orlaith thinks we can do three things to close the gap: to encourage access for more diverse pools of people to volunteer for clinical trials, to instigate a stronger regulatory framework in the UK, and to encourage pharma chief data officers to lead the change.