Drug development and working with specialised Rare Disease networks
R&D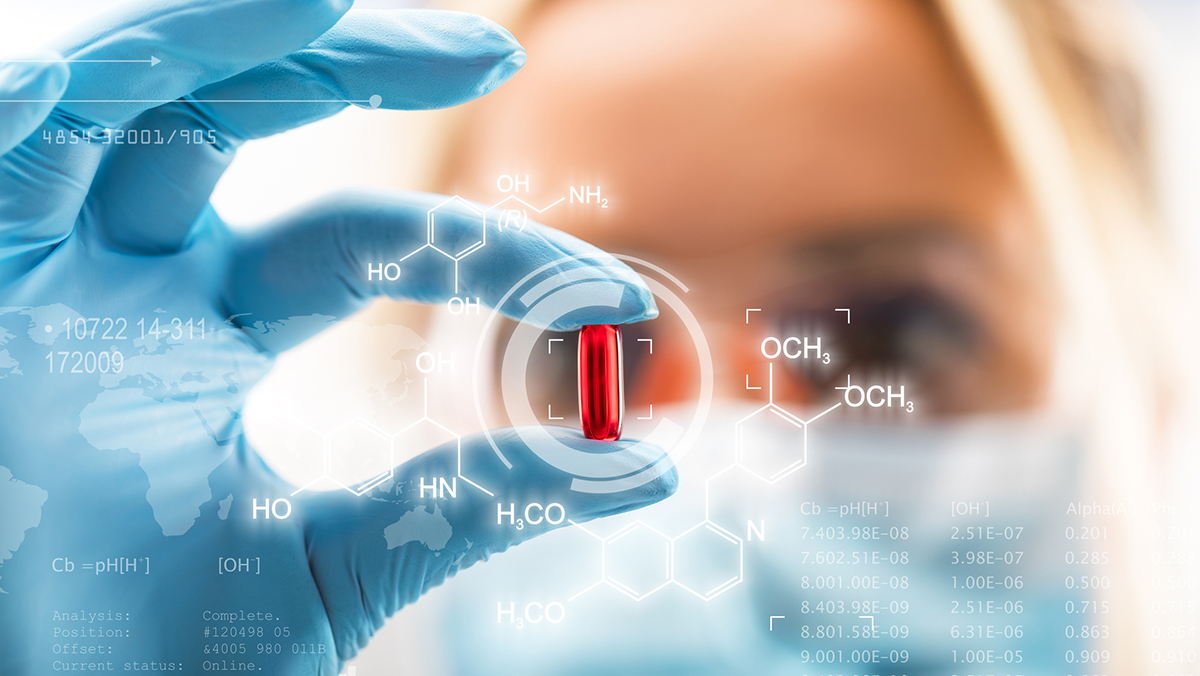 There are currently an estimated 300 million people living with one or more Rare Diseases across the world. There are over 7,000 Rare Diseases that have been identified, yet only 5% have treatments.
However, despite the work still left to be done, there are now a growing number of treatments in the pipeline and 2020 proved to be a remarkable year for orphan drug approvals, with the US FDA approving more orphan designated treatments than non-orphan drugs.
In a recent webinar held by pharmaphorum, in partnership with IQVIA, a discussion was held looking at how to make academic and commercial medical research more efficient, while also looking at the opportunity of genomic data to bring benefits to patients and healthcare systems.
Dr Jeff Keefer, VP and Head of the Pediatric and Rare Disease Center of Excellence at IQVIA, was one of the three panellists present at the webinar, and he stated that what makes the space unique is the "strength and depth of the relationships that form within the Rare Disease community."
During the course of the webinar, Keefer explained how specialty sites, with deep knowledge on one or certain groups of Rare Diseases, are crucial for further progress in drug development to progress the number of treatments available to Rare Disease patients and to provide support to those individuals.
Additionally, the work being done within Rare Disease networks, formed of specialty sites, pharma companies, CROs, researchers, and other stakeholders, can all benefit from the value generated by real world genomic data, as outlined by panellist Dr Joanne Hackett, Head of Genomic and Precision medicine at IQVIA.
The challenges in serving patients
The multi-faceted approach to helping individuals living with a Rare Disease is necessary due to the complexity of the challenge faced in developing treatments in this area. Even when there are effective treatments on the market, patients will often have to wait a long time before receiving an accurate diagnosis. Once this point is reached, there can still be difficulty in obtaining the correct therapy for the patient.
Dr Keefer outlined that many individuals will see a number of different physicians before receiving this diagnosis, all the while going without effective treatment, which can leave those patients frustrated and isolated. There are currently very few expert centres around the world that specialise in Rare Diseases, which means getting access to the people best placed to both diagnose and recommend a specific therapy is limited.
This leads back to the barriers in developing successful treatments. One factor is the lack of substantive data about Rare Diseases, which makes understanding specific diseases very difficult. There is also the issue whereby patients that do exhibit the same disease can be located in opposite parts of the country or the world.
As Rare Diseases are not bound by borders, this provides international healthcare systems a challenge and an opportunity: greater coordination at European and international level could help overcome the fragmentation of knowledge and support that exists in supporting people living with a Rare Disease.
Headway being made
There has been progress in this area in recent years, with both the European Union (EU), through Regulation (EC) No 1901/2006, and the US, through the Orphan Drug Act, enacting legislation to encourage the development of therapies for Rare Diseases. During his presentation, Dr Jean-Meidi Alili, senior pharmacist at G2M, demonstrated that the number of applications for orphan medicinal product designation have soared in Europe since the regulation came into action.
Alongside progress being made in developing treatments, there has also been the establishment of specialty sites that provide support to patients and families. Specialty sites are able to provide specific information on one Rare Disease or a particular group of Rare Diseases, as well as general information, such as details on treatments, as well as access to expert doctors and clinical research studies. Increasingly, these specialty sites are now being grouped into networks for example in Germany and the Europe:
Dr Keefer explained what these networks bring to Rare Disease research: "They allow for things like sharing the cost of infrastructure across the network, they establish uniformity for data collection, and often house and maintain important registries for individual diseases. They make meaningful large-scale research possible in Rare Disease in a way that individual investigators just couldn't."
One example of a Rare Disease network is the work taking place at G2M with Dr Alili, which is a healthcare network for patients with Rare metabolic disease. The network is centred on working in Europe to provide research, information, diagnosis, and ethical considerations to people living with such conditions.
Dr Alili explained that the network is made up of a diverse set of members, which includes clinicians, biologists, researchers and patients, with the network facilitating a range of research, from preclinical to clinical research. As well as providing access to multiple centres where trials take place and where evaluations are made of the real-life safety and efficacy of treatments.
The potential to leverage genomic data
Another angle by which drug development for Rare Diseases can be bolstered is through harnessing the advances in technology that have occurred in the last few decades, with a focus on genomics. The cost of genomic sequencing has fallen dramatically, from approximately $1 million in 2007 to less than $1,000 today. At the same time, more genetic data is being gathered by healthcare systems and companies, allowing for more sophisticated analysis and potential use.
According to Dr Hackett, there are a number of benefits that can be drawn from genomics, including improved diagnostics for patients, better understanding of drug resistance and action, more accurate prediction of disease course, and the ability to plan for combination therapies. By 2025, it is expected that 70 million genomes will be sequenced; a factor that Dr Hackett stated could mean that Rare Diseases "are potentially not as rare as we think…and with this extra information, we're going to be able to accelerate this field faster."
In terms of how this information could be applied in a clinical environment, Dr Hackett outlined that genomic research can be applied through all stages of drug development: from the discovery phase where it can be used for target identification or drug repurposing to pre/post launch where it can be used to identify the prevalence of mutations for market sizing for personalised treatments and to support regulatory submissions.
Bringing stakeholders together
The broader challenge will be now bringing these approaches together, into a unified system. This is work that IQVIA is already progressing, but a greater collaborative strategy that can bring pharmaceutical companies, academics and contract research organizations (CROs) into a closer working environment has the potential to greatly advance drug development for Rare Diseases.
Dr Keefer concluded, "I think each group brings unique strengths in this partnership. We're certainly seeing this model in the Children's Oncology Group (COG) and in other areas, like paediatric rheumatology and paediatric gastroenterology, where there are very strong academic networks established. Having these groups work together has incredible potential, and cooperation will be key here to ensure that we don't end up 'tripping over each other', as we strive towards the same end goal."
The same is true for existing specialty sites, which are effective as standalone sites but will gain from the increase in shared expertise once gathered into a network. As genomic data is gathered from increasingly broad geographies and ethnicities, the potential to work as part of a global network should push research into Rare Diseases even further. The end goal being to unlock therapies for the many individuals living with a Rare Disease who do not currently have access to treatment.
About the panel:

Dr Jean-Meidi Alili is a senior pharmacist in charge of Medicines and Research at the French healthcare network for rare metabolic diseases (G2M), where he is notably involved in implementing a drugs observatory and two 'one-stop-shops' in research and pharmacy. Prior to that he was a pharmacist at the Pharmaceutical Establishment division of the Paris hospitals group AP-HP, where he was a project manager for the development of an orphan drug and a pharmaceutical contact for publicly-funded clinical studies.

Dr Jeff Keefer is VP and Head of the Paediatric and Rare Disease Center of Excellence at IQVIA. He also serves as haematology consultant to the NICU and genetics service and is co-director of the NIH/Johns Hopkins Pediatric Hematology/Oncology Fellowship Program. A board-certified paediatric haematologist/oncologist, Jeff has 12 years of academic faculty experience at the Johns Hopkins University School of Medicine. His academic and clinical focus is on benign haematology, where he has a particular interest in sickle cell disease, haemophilia and other rare blood disorders.

Dr Joanne Hackett is the Head of Genomic and Precision medicine at IQVIA and previously was chief commercial officer at Genomics England. She is a clinical academic, entrepreneur, investor, and a strategic, creative 'visionair' with global experience spanning successful start-ups to Fortune 500 companies. Joanne's goal is to contribute towards bringing the world novel, cost effective and simple health care solutions, and she is particularly keen on building the case for prevention, open science and citizen genomics.

Moderator: Dominic Tyer is interim managing editor at pharmaphorum. He has over 20 years of pharmaceutical and healthcare publishing experience and is also creative and editorial director at the company's specialist healthcare content consultancy, pharmaphorum connect.