From the Margins: Gilead book launch shines light on health inequalities
Patients
On Wednesday 13th September, pharmaphorum headed to London's Wellcome Collection for Gilead's book launch of "From the Margins", a unique and impactful publication that brings together in one volume the heartrending experiences of six people who have bravely fought discrimination, marginalisation, and personal devastation in their health journeys - and survived.
The content and the format are purposefully not an easy read, just as the 'advocates' did not have an easy time of things. The book has been released to raise awareness of the issues of marginalisation and health inequality in the UK – inequalities still seen in the healthcare system and within society in 2023, in the 75th anniversary year of the NHS.
A collection of true stories, in the tellers' own words, focussing unflinchingly on the hardship, the stigmatisation, the shame, and the abuse, but also on the humanity – "From the Margins", with a foreword by historian, writer, broadcaster, and film-maker Professor David Olusoga OBE and afterword by Gilead's own GM UKIE Dr Veronique Walsh, has printed its contents in the margins, only.
And the remarkable people who have told their deeply personal stories – of living with HIV, Hepatitis C, and Cancer – in that book's inverted text have come in from those margins of experience in the process, wanting those yet left outside to benefit from their journeys, from the displayed courage and force of will, having stayed strong in the face of social prejudice and inequalities.
Each contributor reading a short passage from their tale, Prof Olusoga's intention with "From the Margins" was to reshape the historical context of such patient experiences. Thus, the volume becomes a printed piece of art, the art of humanity, the words a frame to capture filmically the true experience described within, and the continued failings of medical science and social response.
A book, then, veritably crafted from the patient voice and lending volubility to that voice, "From the Margins" aims to trigger further conversation. And that starts by listening, as Dr Walsh stated, reading not between the lines, but between the margins.
Prof Olusoga commented: "Human societies have always been unequal and human beings have always displayed a tendency to recoil and retreat from illness and disease. The wealthy and the well-connected have always been afforded access to care and treatment that the poor and marginalised have been denied."
He continued: "Individuals are pushed to the margins because of their social class, race, ethnicity, sexuality, or poverty, and when these people are faced with disease, what results are exacerbating health inequalities. As many of the personal testimonies in "From the Margins" powerfully demonstrate, historic patterns of inequality and marginalisation have not been consigned to history. They are affecting lives and shaping outcomes in our society right now in the 21st Century."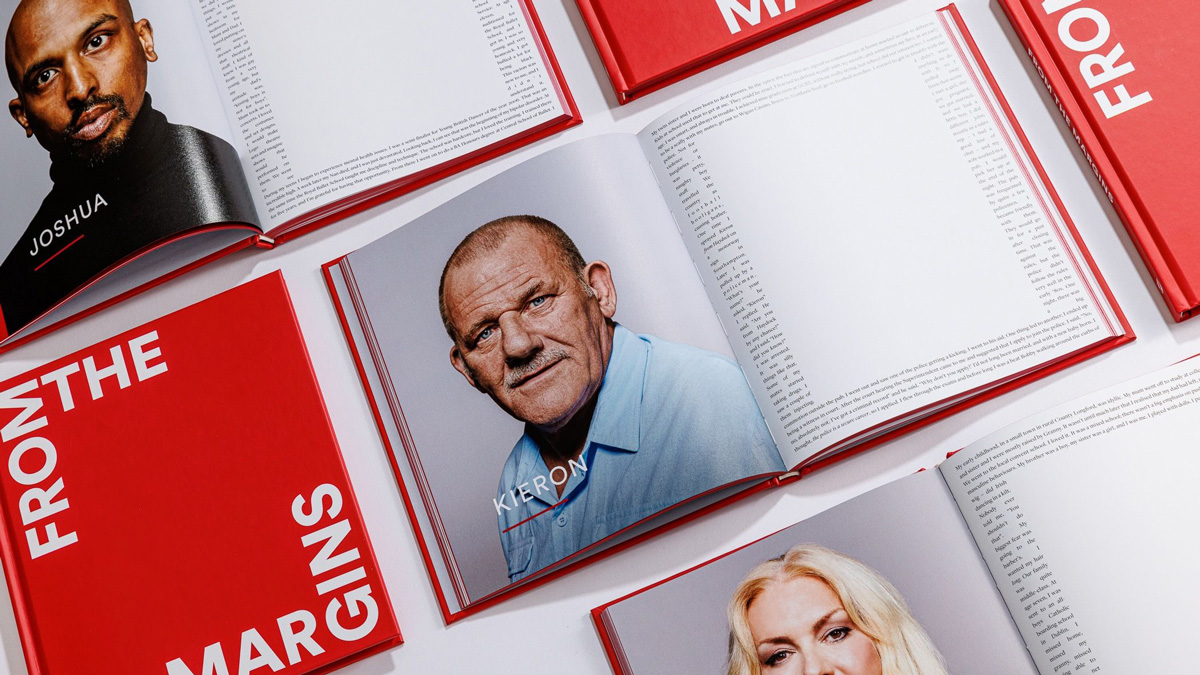 The people featured in the book include: 
Joshua Royal, a young, gay, Black man from London, who contracted HIV and battled racism and discrimination to prevail and help others; 
Husseina Hamza, a Muslim woman living with HIV, who fought stigmatisation, ignorance, and isolation, and came out the other side; 
Kieron Allen, a man who fought addiction for 30 years before contracting Hepatitis C in his 50s and refused to be defined by his disease; 
Leanne Pero MBE, a young Black woman who contracted breast cancer and fought racism and ignorance, and now helps others living with cancer; 
Rebecca Tallon De Havilland, a transwoman living with HIV, who fought immense HIV-related stigma throughout her life and continues to pave the way for others to live their lives as their true selves; 
and Stewart O'Callaghan, who is LGBTQ+ and living with blood cancer, and was sadly too unwell to attend the book launch.
"From the Margins" will also be used by Gilead Sciences as a catalyst to try and affect changes for those diverse communities and individuals who remain unheard. 
Health inequalities and marginalisation in Britain today have resulted in one in seven LGBT+ people (14%) avoiding seeking treatment for illness. Stigmatisation has caused 50% of women in England to have been diagnosed with HIV late, and 59% of those in BAME communities to receive a late HIV diagnosis. 
Meanwhile, cancer patients from more deprived areas who are at late-stage diagnosis are 20% less likely to receive chemotherapy or a combination of chemo and radiation, and Black women with breast cancer, aged 15-64 years, have a significantly lower survival rate than white women.
It is unignorable that socioeconomic inequalities drive illness, limit access to healthcare and healthcare outcomes, and result in avoidable deaths. Indeed, in the UK's most deprived areas, four in 10 male deaths and one in four of all female deaths were deemed avoidable.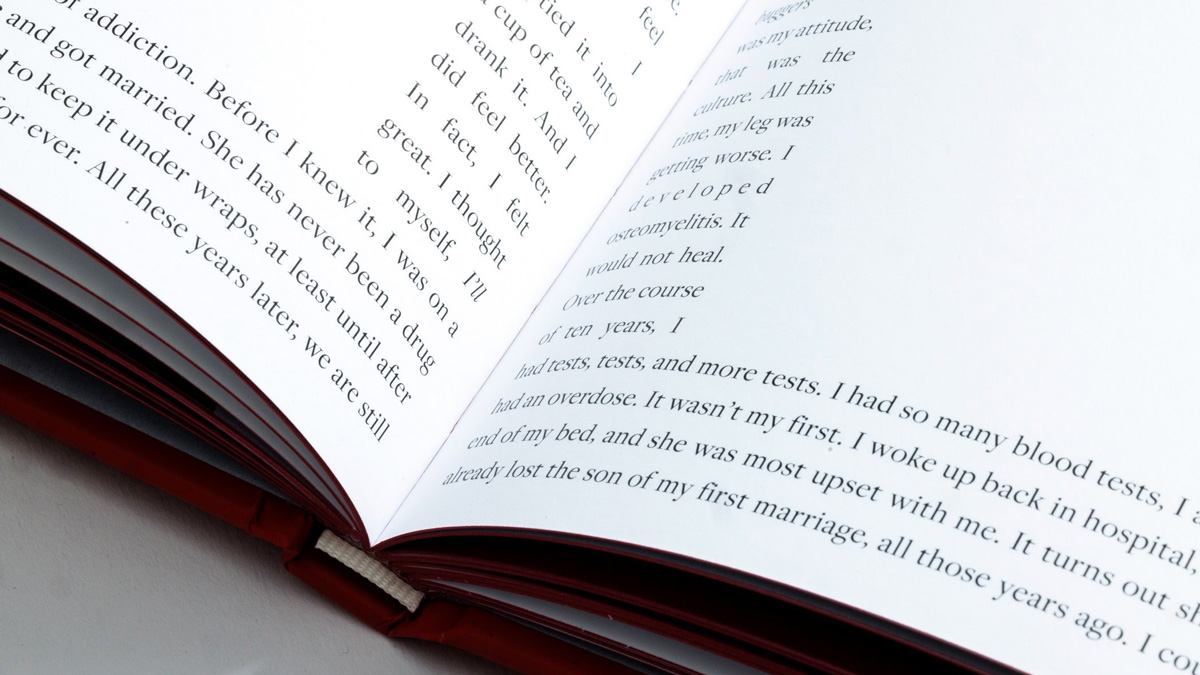 Commenting on the book, Dr Walsh said: ""These heart-breaking, yet inspiring stories illustrate why it is more important than ever to hear and act upon what patients tell us.  Our contributors have given a voice to the unheard and marginalised. At Gilead Sciences, we are committed to supporting all patients, no matter their background. Our approach to partnership involving communities develops trust and helps tackle health inequalities.  It is vital we all work together so no one is left behind or kept on the margins of society and healthcare."
Dr Walsh proposed a three-step plan for this: 
Hearing the patient voice, the human to human element, wherein empowerment should be the new norm.
Thinking differently about the sharing of information and advice, so that it is culturally appropriate and in the correct language for communities, so as to engender trust and provide meaningful support.
Partnership, not just between the NHS and industry, but in the sense of a group being more powerfully efficacious than an individual – again, the human to human element of people talking with people, and understanding.
"From the Margins" aims to provide a gift of hope. Read the book; begin clearing the margins.