Gilead, Teva cleared in $3.6bn 'pay-for-delay' trial
News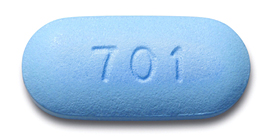 The jury in a California court has sided with Gilead Sciences and Teva in a lawsuit that accused the drugmakers of conspiring to delay the launch of generic versions of the widely-used HIV drug Truvada.
The unanimous verdict in the trial revolved around a 2014 settlement of a patent dispute between Gilead and Teva in 2014, which resulted in Teva abandoning its effort to overturn patents held by Gilead on Truvada (emtricitabine/tenofovir disoproxil fumarate or TDF) and another HIV therapy called Atripla (emtricitabine/TDF/efavirenz).
The case has garnered considerable attention, as Truvada is a key component of pre-exposure prophylaxis (PrEP) used to prevent uninfected, but high-risk, individuals from contracting HIV.
The lawsuit – which was filed in 2019 – alleged that Teva received a "reverse payment" of $1 billion to delay Teva's entry into the US market, and that resulted in higher prices for purchasers of the drug over several years. The plaintiffs had sought $3.6 billion in damages from the pharma companies.
However, the jury found that plaintiffs failed to meet the burden of proof required to demonstrate that the agreement violated competition law. California became the first US state to explicitly ban so-called 'pay-for-delay' deals in 2019.
In a statement, Gilead said that the verdict "affirms that a 2014 patent settlement between Gilead and Teva did not violate antitrust law and was not a reverse payment."
On the contrary, it added, the deal "promoted competition and enabled individuals to obtain generic versions of Atripla and Truvada before the expiration of Gilead's patents protecting those medicines."
In May, Gilead and Teva agreed to a last-minute settlement with some of the plaintiffs in the dispute – including big pharmacy chains CVS, Rite Aid, and Walgreens – but others, including some HIV patients and activist organisations, opted to take their complaint to a jury decision.
In May, Gilead also won a lawsuit brought by the US government that had argued that Truvada and follow-up HIV PrEP drug Descovy (emtricitabine/tenofovir alafenamide) infringed patents held by the Centers for Disease Control and Prevention (CDC). There had been speculation that a loss in that litigation could have put Gilead on the hook for up to $1 billion in damages.
Truvada was first approved as a treatment for HIV in 2004 and had its label extended to include PrEP in 2012. The new use helped sales increase quickly to a peak of nearly $3 billion, before generics entered the market in 2021. Truvada's global sales came in at just $147 million last year, while Descovy made almost $1.9 billion.