2021 in review: Building the framework of a patient-centric industry
Patients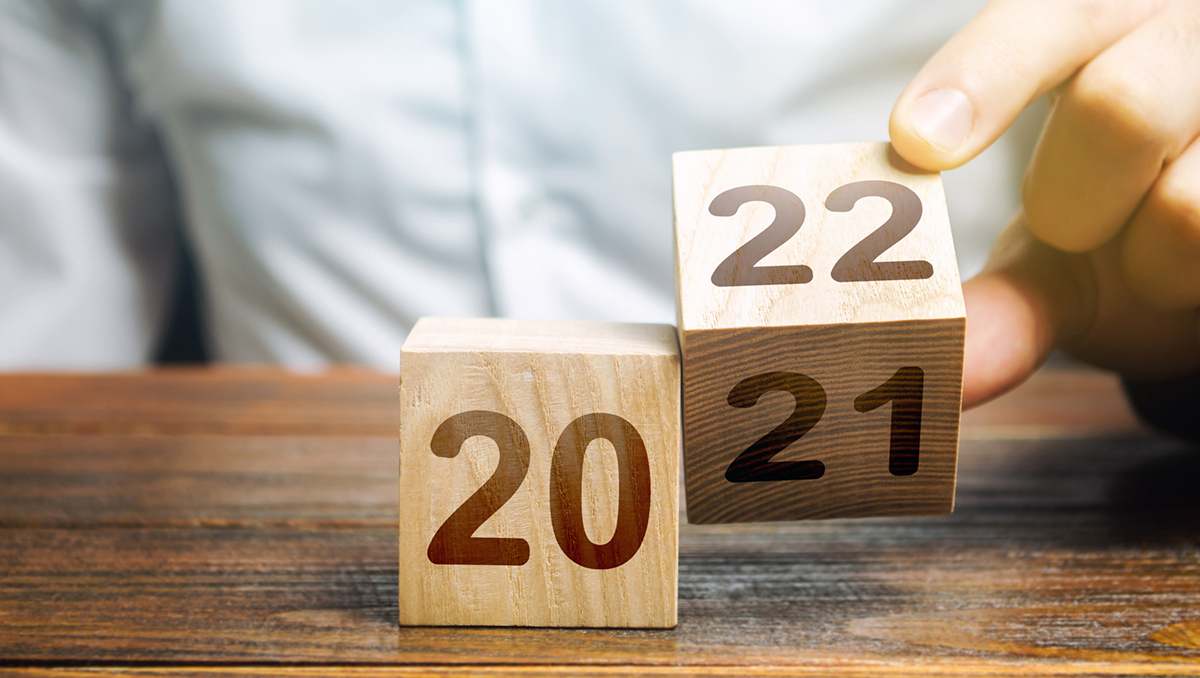 Patient centricity and patient engagement have been hot topics in pharma for some time – but buzz words do not always translate into concrete action.
However, we have seen a framework of guidelines and recommendations during the last year on everything from increasing diversity to producing lay summaries, start to take shape.
As part of our 2021 in Review series, we look back over some of these developments.
Education and empowerment allow for equal access to care
We started the year talking to Ella Balasa, who was diagnosed with cystic fibrosis when she was 18 months old. She set the scene by saying she owed her life to experimental treatments she was only able to access because of her microbiology background.
Without her scientific training, she believes she would never have been able to apply for compassionate use of breakthrough therapies that "transformed" her health.
Patient centricity, she told pharmaphorum, was about making sure everyone had the knowledge and power they needed to navigate their own healthcare journey – no matter where they are from or what they do.
"Something I advocate for is empowering and educating patients, giving them the tools and understanding to be able to pursue the science and the research," said Ella, who is also co-director of the US Adult CF Association
Embedding the patient voice into research is also essential – it is the only way new treatments will be tailored to patients, their priorities, and their needs, she said. 
NICE methods and process review aims to create fertile ground for innovation
Ensuring the patient voice guides medicine development has been high on NICE's agenda this year. The way the body assesses new medicines is going through its biggest change in years, Dr Paul Catchpole, director of value and access policy at the ABPI, told us in April.
The NICE methods and process review, he said, represents an opportunity to create a modern, world-class appraisals system that "fosters innovation and shows the global life sciences sector that UK plc is open for business". Patient involvement is central to this, he said.
"It's really important that patients are able to make meaningful contributions throughout the NICE appraisal process and that as much support as possible is provided to do that," said Dr Catchpole
"At the end of the day, medicines are developed for patients, so understanding what they want and what they need remains absolutely crucial."
The proposals for "more agile, flexible processes that work better for all stakeholders", include bids to align processes across NICE's different technology evaluation programmes, and improve access and engagement through more virtual meetings and requiring companies to provide lay summaries of their submissions.
Balancing the patient voice atop the shifting plates of HTA
In August, we spoke to Alastair Kent, former director of the Genetic Alliance UK and independent patient advocate. He told us that the "tectonic plates of health technology assessment (HTA)" were shifting across the sector, and that new systems had to be based on transparency.
"It is important that patients can be confident in the system that determines whether or not they get timely access to effective, innovative interventions. It's important they feel the system is fit for purpose and robust," he said.
"No HTA system is going to say yes to everything, and no one is going to be happy when a product they feel will help them, or their loved one, is turned down. But if people have confidence in the process, at least they will feel they had a fair crack of the whip."
Achieving this level of confidence means giving people the tools and the knowledge they need to effectively take part in the process. That includes practical things, like letting people know consultations are open and giving them enough time to respond, as well as ensuring all the information submitted is accessible, said Kent.
Tackling the 'disease of systemic racism' in clinical trials
True patient involvement is inclusive, but we know that diversity within clinical trials is a problem. In the US, fewer than three per cent of eligible patients participate in clinical trials, a figure that is drastically lower among ethnic minorities living in underserved communities.
It means that we have a lower understanding of how drugs work in these cohorts – a problem that will only get worse as the personalised medicine revolution continues at pace.
In July, we reported that the Pharmaceutical Research and Manufacturers of America (PhRMA) had developed the first set of industry-wide principles on clinical trial diversity.
PhRMA's principles form part of the body's response to this manifestation of systemic racism, which it called "as real as any disease".
The idea is to enhance education on the role of medical research and raise awareness of clinical trials, while removing barriers to access and participants. The document also states the importance of real-world data in understanding how currently available pharmaceutical products work in different populations.
"The principles are an important step toward greater health equity," said Stephen J. Ubl, president and chief executive officer at PhRMA.
"We are addressing issues of mistrust and working to reduce systemic issues that deter communities of colour from participating in clinical trials so that those patients who want to participate, can." 
Legal requirement, ethical duty: How to develop compliant, useful lay summaries
Lay summaries have long been mooted as an effective way to increase engagement in research – and, in the EU, they will become a legal obligation in February.
Under EU regulation No. 536/2014, sponsors must submit a lay summary no later than 12 months after the protocol-defined end of the study. The deadline is six months for paediatric studies or 30 months for non-therapeutic phase I trials.
Last month, we reported on the new Good Lay Summary Practice (GLSP) guidelines, which walk sponsors through their obligations.
Ingrid Klingmann, chair of the European Forum for Good Clinical Practice, said: "We want to enable comprehensive patient involvement in the overall development, to make sure that these lay summaries are really suitable.
"Patient engagement is increasing rapidly at the moment, and the benefits are obvious. More and more patients are interested, able, and willing to contribute to different aspects in the medicines development process, including lay summaries."
Trial participants had a right to be informed of the results of the research they contributed to, no matter where they lived. That's why the GLSP document, which has been included in EudraLex Volume 10, is just as applicable in other markets, including the UK and US, as they are in the EU, she said.
Looking ahead
There is still much to be done if the industry is to truly place patients at the centre of everything they do. But looking back over the progress of 2021, during which we have seen solid foundations start to be laid, is cause for optimism.
About the author

Amanda Barrell is a freelance health and medical education journalist, editor and copywriter. She has worked on projects for pharma, charities and agencies, and has written extensively for patients, healthcare professionals and the general public.