Exclusive interview from Dr Sigbjorn Gregusson released ahead of Biobanking Conference
Partner Content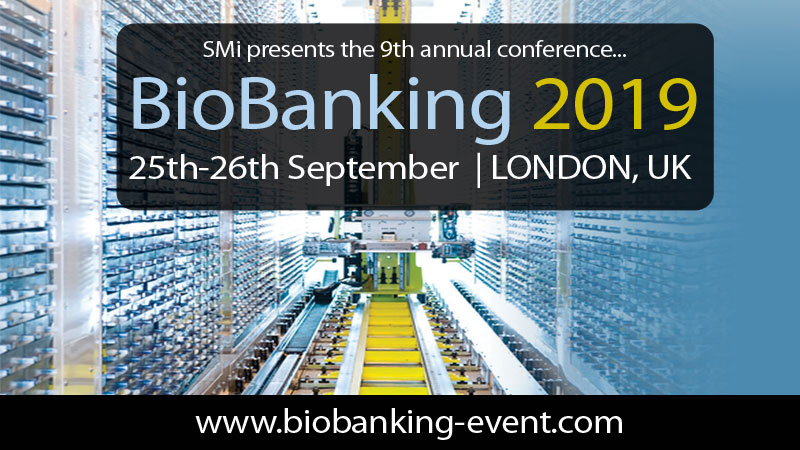 SMi Reports: SMi has released an exclusive interview with industry expert Dr Sigbjorn Gregusson, Managing Director, BioBank AS ahead of the upcoming Biobanking conference this September.
SMi's 9th Annual Biobanking conference, taking place on 25th-26th September in London, will bring together internationally recognised biorepositories, scientific pioneers from pharmaceutical companies, and academics to strengthen current knowledge in biosample management and their research applications.
During the run-up to the 2019 conference, SMi interviewed industry expert and conference speaker Dr Sigbjorn Gregusson, Managing Director, BioBank AS. Here is a snapshot of what was discussed:
What key differences have you noticed in the last year regarding significant developments in Biobanking?
"Based on BioBank AS's business as an animal biobank and with commercial breeding companies as customers: Our services now support a genotype-based breeding including breeding calculation, developed from a previous phenotype-based breeding regime. The genotyping has changed from testing on some single traits to gene profiles and sequencing, and the extent of genomic selection has increased tremendously. Based on the number of DNA extractions, our work volume has increased by about 6000% if we compare 2019 against 2009, i.e. a time span of just 10 years."
What current hot topic will you be addressing in your presentation and what would you say makes it relevant to 2019?
"The presentation will mainly be retrospective and tell about the development BioBank AS has been through. In this way, it will be more cold cases than hot topics. However, as of 2019, we will highlight our efforts to extract cell samples from fertilized blastula eggs from cattle, then recover DNA from 7-10 cells and purify and amplify this so that the material can be used for ordinary genetic tests and genomic selection. This work is still experimental, and we truly work within a forensic scale."
Where do you think the biggest growth area will be for biobanking in the next five years?
"Our market cowers applied genetic to animals, both for commercial breeding (plants, production animals and fish) and for hobby animals and pets. From our perspective, we expect the highest growth in the last segment and we offer now, together with partners, a complete package of storage/ registration of samples, DNA extraction and gene testing for identification/ kinship control, tests for diseases and defects, and in the long term we additional are developing breeding indexes for e.g. use service or hunting dogs"
The full version of the interview and event brochure are available to download online at www.biobanking-event.com/pharmapr5
Dr Sigbjorn Gregusson will be presenting on "A Case Study of Biobank as a Biorepository Focused on Non-Human Biosamples"
Our definition of a biobank: BioBank AS as a tool for breeding animals, fish and plants
Our market: BioBank's customer structure
Our journey over the past 10 years: Development in livestock farming from phenotype to genomic selection
Our challenges: Focus on core business and the value of cooperating partners
Our success: Commercial operation, competence-intensive small-scale business
Biobanking 2019
Main Conference: 25th - 26th September 2019
Pre-Conference Workshops: 24th September 2019
Location: Copthorne Tara Hotel, London, UK
Proudly sponsored by: Topa and Interactive Software
For sponsorship enquiries please contact Alia Malick on +44 (0)20 7827 6168.
For delegate enquiries contact Kieran Ronaldson on +44 (0)20 7827 6744.
For all media inquiries contact Jinna Sidhu on Tel: +44 (0)20 7827 6088 / Email: hsidhu@smi-online.co.uk
About SMi Group:
Established since 1993, the SMi Group is a global event-production company that specializes in Business-to-Business Conferences, Workshops, Masterclasses and online Communities. We create and deliver events in the Defence, Security, Energy, Utilities, Finance and Pharmaceutical industries. We pride ourselves on having access to the world's most forward-thinking opinion leaders and visionaries, allowing us to bring our communities together to Learn, Engage, Share and Network. More information can be found at http://www.smi-online.co.uk