The rise of wearable technology for clinical trials: insights from Novartis
Partner Content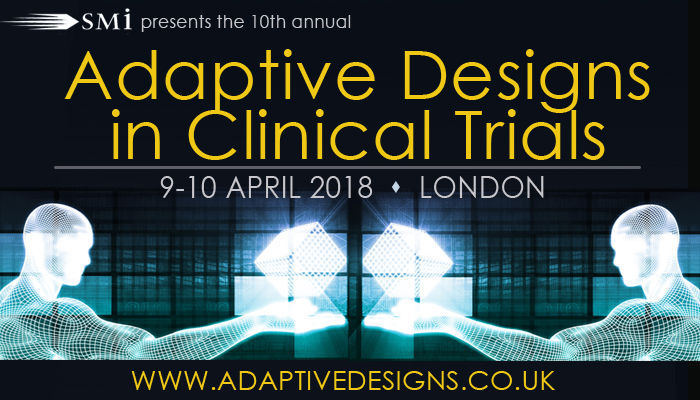 In recent years, there had been a surge surrounding the use of wearable technology for patient monitoring in clinical trials as they have the potential to impact trial costs and efficacy, and also their ability to process and analyze data streams.
With more companies using technology in their adaptive designs and clinical trials in this information age, SMi Group is proud to confirm that Alex Sverdlov, Director and Statistical Scientist at Novartis returns to join the expert line-up speaking at the 10th annual Adaptive Designs in Clinical Trials conference, and will be presenting a session entitled "Evaluating Digital Technology in Adaptive Clinical Trials: Promises and Challenges".
A timely and significant session, Alex's presentation will be exploring:
The use of digital devices (including wearables) in clinical research
How to make sense of the data collected from digital devices
What experimental designs are appropriate for evaluating digital therapeutics
Examples of adaptive trials
Alex will also co-chair the event with James Matcham, Head of Biometrics - Early Clinical Development at AstraZeneca.
Speaking more about wearable technology for clinical trials in an interview with SMi Group, Alex said "Digital technologies provide unique opportunities for improving clinical research. For instance, wearable devices allow for seamless collection of large quantities of longitudinal physiological measurement data which can be used to derive digital biomarkers predictive to the clinical outcomes."
The full interview can be read in the Download Centre at www.adaptivedesigns.co.uk/pharmaphorum.
Taking place on the 9th and 10th April, Adaptive Designs in Clinical Trials 2018 has been curated to provide delegates with the latest innovations, regulatory updates, and strategies on how industry and clinical experts are currently using adaptive designs in their clinical trials for successful drug, medical device and therapy development.
The full roster of speakers and their presentations can be accessed on the event website.
For those interested to attend, registration is now live on the event website and there is currently an Early Bird Discount of £400 which expires on 15 December 2017.
10th Adaptive Designs in Clinical Trials Conference
9-10 April 2018
Copthorne Tara Hotel, London, UK
--- END ---
For delegate registration enquiries, contact Kieran Ronaldson on kronaldson@smi-online.co.uk. For media enquiries, contact Honey de Gracia at hdegracia@smi-online.co.uk.
About SMi Group:
Established since 1993, the SMi Group is a global event-production company that specializes in Business-to-Business Conferences, Workshops, Masterclasses and online Communities. We create and deliver events in the Defence, Security, Energy, Utilities, Finance and Pharmaceutical industries. We pride ourselves on having access to the world's most forward thinking opinion leaders and visionaries, allowing us to bring our communities together to Learn, Engage, Share and Network. More information can be found at http://www.smi-online.co.uk