Redefining the approach to cancer care – a mission to improve patient outcomes
Oncology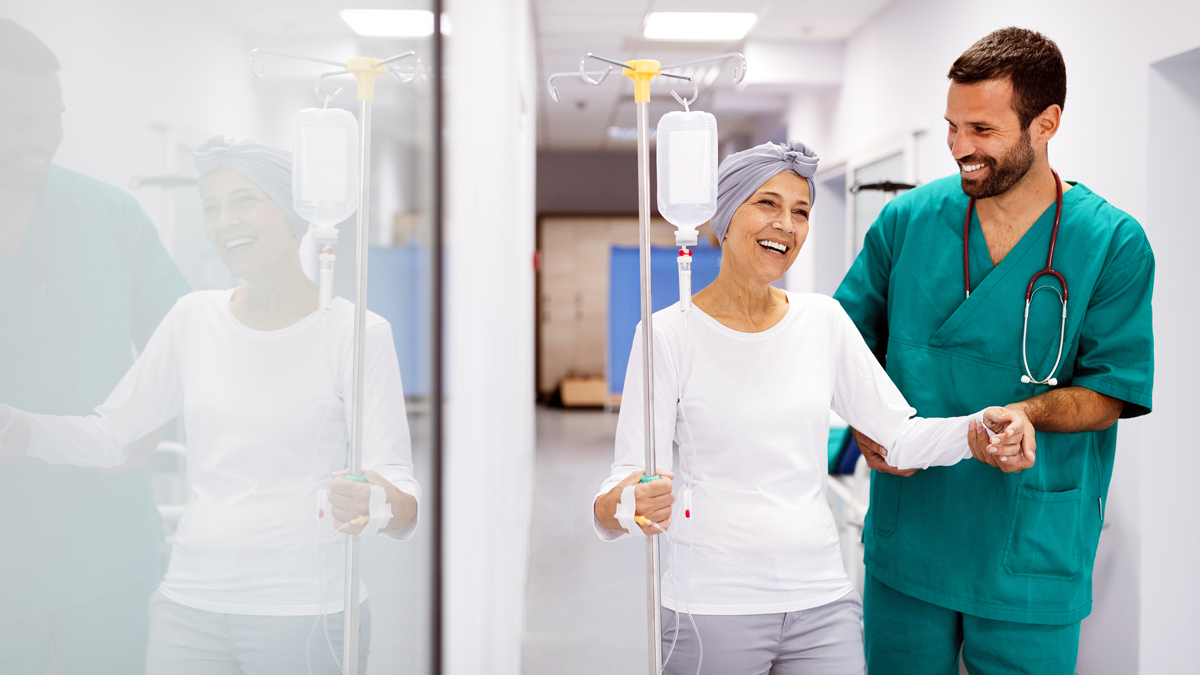 Each year across Europe, 3.7 million people are diagnosed with a form of cancer, resulting in 1.9 million deaths, making cancer the second largest cause of mortality. Although Europe comprises only one eighth of the global population, cancer cases in the region make up a quarter of the world's total. For a region that often pioneers medical and scientific breakthroughs, these statistics are not only shocking, but unacceptable.
Exact Sciences is a molecular diagnostics company working to change how we think about diagnosing and treating cancer. "As a leader in cancer testing, we recognise the critical need to provide earlier answers and treatment guidance, with a bold mission to advance cancer care and, one day, turn cancer into a manageable condition," says Dr Steven Bellamy, Vice President Medical, International at Exact Sciences.
Exact Sciences' work across the cancer continuum
"For decades, cancer treatment was often a one-size-fits-all approach that involved invasive surgery and the use of toxic chemotherapy. We now know that not all patients and tumours are the same. Every cancer is unique and affects each person differently based on the individual biology of that person's disease. Therefore, tailoring treatments to the individual has tremendous promise to improve outcomes while reducing healthcare costs by eliminating unnecessary treatments."
Exact Sciences is pioneering diagnostics that enable personalised medicine for cancer patients. The company's Oncotype DX Breast Recurrence Score® test is designed to help women diagnosed with early-stage, hormone receptor-positive, HER2-negative breast cancer, as well as their doctors, to understand if they are likely to benefit from chemotherapy. The Oncotype DX® test aims to give patients and their physicians valuable insights to make informed treatment decisions with a greater degree of confidence, helping more than one million patients worldwide so far. Additionally, the Oncotype DX® test has been recognised in international healthcare guidelines, and it is these successes in global markets that have paved the way for universal growth. But there is more to be done.
Working together to achieve an ambitious shared vision
Transforming cancer outcomes requires a comprehensive suite of tests and treatments for all patients before, during, and after a diagnosis. To achieve this, Exact Sciences plans to take action by advancing:
Hereditary cancer assessments to give as many people as possible the power to know their personal risk for cancer
Screening tests for more cancers so they can be detected early when they are more treatable
Therapy guidance tests to help patients and healthcare providers select the right course of treatment for their specific cancer and to avoid over- and under-treatment
Minimal residual disease tests to assess whether a treatment has removed the cancer and monitor whether the cancer is coming back on a highly personalised, cancer-by-cancer basis.
The company's vision is to fuel the future and advance cancer care for patients at all stages of the disease, working with others to put all these pieces together and into action.
"Exact Sciences welcomes collaborations and the contributions of others," Bellamy says. "Cross-functional teamwork, coupled with a variety of experience across different sectors related to healthcare, is critical to ensuring the best ideas from all fields are combined to yield new, extraordinary results for patients."
Breaking barriers
The medical developments and breakthroughs that have arisen in recent years could never have even been imagined ten years ago. However, from diagnostics to the cutting-edge medicines and approaches to treat each person's tumour type individually, a vast health inequity sadly exists across the globe. Uptake of innovative medicines and diagnostics differs across countries.
"Varying priorities and resources of governments and regulatory bodies mean that the adoption of innovation can be slow or overlooked, leading to unwarranted variations in cancer care. Access depends on broad healthcare coverage, and, even for those with coverage, a gap still exists with not enough people getting screened for cancer. We want to change that."
Shaping the future of cancer care
"Turning cancer into a manageable disease is a bold mission. Yet, if we invest today, it is something our children and grandchildren will live to see."
At this year's American Society of Clinical Oncology (ASCO) Annual Meeting, the leaders in oncology across the globe came together to present, witness, and share some of the best and most recent advances in the field, all with a mutual ambition to help save lives.
"The work being done in oncology right now is second to none, paving the way for cancer care of the future and ultimately bringing hope to more patients and their families around the world. We at Exact Sciences are extremely proud to be part of this work."
For more information about innovations and options in cancer care, please visit www.exactsciences.com.
About the author

Steven Bellamy is Vice President Medical, International at Exact Sciences. Steven joined Exact Sciences in April 2021 as Vice President Medical, International. Before joining Exact Sciences, Steven has held many positions across the Health & Life Sciences Industry including Vice President Medical for Europe and Canada at AstraZeneca, UK & Ireland Medical Director for Amgen and Executive Medical Director for Spain & Portugal at Bristol Myers Squibb. Steven graduated from Edinburgh Medical School and spent a number of years working for the NHS before joining the industry. Steven is married and resides in Zug with twin boys aged 11 years.
About Exact Sciences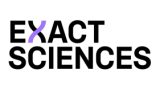 Exact Sciences is a leading global cancer diagnostics company with over 6,500 employees worldwide. Our common aim is to eradicate cancer — and the suffering it causes — with tests that help in preventing cancer, detecting it earlier, and guiding treatment to provide life-changing value to patients. Building on the success of the Oncotype DX® and the Cologuard® tests, Exact Sciences is investing in its product pipeline to support patients before and throughout their cancer diagnosis and treatment. We serve patients in more than 90 countries and are building an even stronger international business to bring our tests to patients around the world. For more information on Exact Sciences, please visit the company's website and follow us on Twitter, Facebook or LinkedIn.