Kisqali set for approval – but likely to hit same NICE obstacles as rival
Novartis' new breast cancer drug Kisqali is set for approval in Europe but like its rival, Pfizer's Ibrance, it could face a struggle for market access in England.
Kisqali (ribociclib) looks set to gain final EU approval within months, and will compete against Pfizer's Ibrance (palbociclib) in hormone receptor positive, HER2-negative locally advanced or metastatic breast cancer.
But Ibrance was initially rejected by NICE in draft guidance in February this year, and while negotiations over its data and price continue, Pfizer has taken the unusual step of providing the drug free of charge.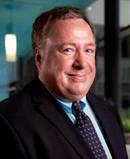 Mark Verrill
Dr Mark Verrill, a lead investigator in UK clinical trials of Kisqali, said that NICE should reform the way it looks at drugs such as Ibrance and Kisqali in order to recognise the additional benefits of the drugs.
In late-stage trials, Kisqali plus letrozole reduced risk of disease progression or death by 44% compared to letrozole alone in postmenopausal women with HR+/HER2- advanced breast cancer.
Median progression-free survival was 25.3 months, compared with 16 months in a letrozole group.
This compares to similar figures from Ibrance: combined with letrozole, it reduced the risk of disease progression by 51% compared with letrozole alone. The median progression-free survival (PFS) with palbociclib was 20.2 versus 10.2 months for letrozole alone.
Verrill's comments feed into a wider debate about NICE's methodologies, particularly in cancer, which pharma says are overdue for reform.  However NICE maintains that pharma companies need to set reasonable prices for drugs which can only extend lives of patients with advanced or metastatic cancer by a few months.
But cancer therapies which are added on to existing regimens often fall foul of NICE's methodologies.  This is because the cost of the original therapy is factored into calculations, making the QALY cost effectiveness ratio very high.
Another factor is that NICE gives much more weight to overall survival (OS) data compared to progression-free survival (PFS) data, but these newly approved drugs do not yet have this mature OS data.
Verrill, consultant medical oncologist at Freeman Hospital in Newcastle-Upon-Tyne, said the way NICE evaluates these add-on therapies needs to be reformed, as even at reasonable cost such therapies are at risk of rejection.
"If the disease has reasonable treatments it (NICE) multiplies up the cost of the new therapy," Verrill said.
By contrast, he says treatments for indications where there are no existing therapies can be a recommended even though they are "exorbitantly expensive".
But Verrill hopes NICE will recognise the quality of life benefits offered by Kisqali compared with standard therapy.
He said: "The patients will control the disease for longer and are really getting a good quality of life. They are able to live a normal life even though they have metastatic disease…we are hoping that this will be recognised by the payers."
Verrill also predicted that cyclin-dependent kinase inhibitors like Kisqali and Ibrance could offer treatment options for patients with other types of cancer.
Don't miss your daily pharmaphorum news.
SUBSCRIBE free here.