Spark reassures on safety of haemophilia gene therapy
Spark Therapeutics has reassured investors that its potentially revolutionary haemophilia B treatment won't be de-railed by safety problems.
The company hopes its lead treatment SPK-9001 can permanently restore a patient's own production of clotting factor X with just one dose of gene therapy, and presented encouraging data at the ASH haematology congress in San Diego
A 12 week phase 1/2 trial of nine adult haemophilia B patients produced near-normal levels of clotting factor IX, allowing them to stop clotting factor infusions and to pursue normal activities of daily life without disabling bleeding episodes.
However two patients had an immune response to the adeno-associated virus capsid used to deliver the therapy.  The company has however been able to reassure that these safety signals are not grave.
Lindsey A. George, MD, a haematologist at Children's Hospital of Philadelphia (CHOP) is the lead investigator of the trial sponsored by Spark and its development partner Pfizer.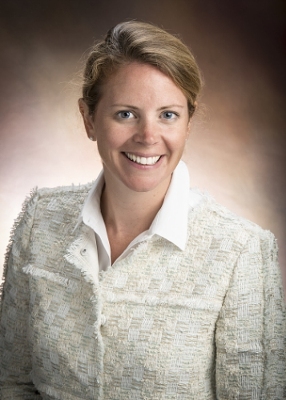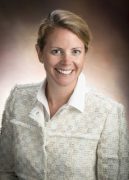 George presented the study results on Saturday at an ASH plenary scientific session, making it one of the most high profile presentations of the conference.
The goal of the trial was to evaluate the safety of SPK-9001 and secondarily, to determine if near normal levels of factor IX could be achieved to decrease bleeding events in patients.
In current treatment, patients with haemophilia give themselves intravenous doses of factor IX once or twice a week.
George said the patients maintained factor levels of approximately 30%, enough to lift them out of the severe category, and allows them to stop self-treating to avoid bleeding events.
"This represents a potential dramatic improvement in their quality of life and a shift in the way we think about treating haemophilia," she said.
A factor level of 30% is near-normal, which means patients would only be likely to experience bleeding in the event of major trauma or surgery.
Safety fears
Despite these very encouraging results, some investors remain wary of potential problems with the treatment.  A month ago, news that one patient had suffered an immune response sent the company's share price crashing, however confidence subsequently recovered. Spark Therapeutics has just announced that a second patient also suffered an immune response, but says these reactions were not severe, and had been brought under control with corticosteroids.
Spark says these patients are still undergoing treatment, and saw their Factor IX levels fall back, but were still well above the safe 30% level.
Katherine A. High, M.D., president and chief scientific officer at Spark Therapeutics said the two trial patients would continue to be monitored, and corticosteroid treatment would be tapered off.
Once the steroid treatment has ended, the company expects to see the patients reach a stable level of Factor IX, which should help reinforce the drug's efficacy.
Don't miss your daily pharmaphorum news.
SUBSCRIBE free here.