Sarepta dives deeper into gene therapy
News
Sarepta Therapeutics has handed $30 million to Lacerta in exchange for a group of gene therapies, including a Pompe disease candidate.
According to the agreement Sarepta will make an equity investment of $30 million in Lacerta Therapeutics gaining rights to two unnamed CNS-targeted gene therapy programs including exclusive rights to Pompe disease therapy.
The deal has been announced during Sarepta's Q2 call praising "better-than-expected results" and the robust sales of its EXONDYS 51 treatment developed for Duchenne muscular dystrophy patients.
[caption id="attachment_33159" align="alignleft" width="61"]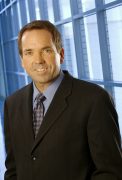 Douglas Ingram[/caption]
Doug Ingram, Sarepta's president and chief executive officer, said: "Today's investment with Lacerta bolsters Sarepta's position as a leader in precision genetic medicine and moves us forward on our mission is to deliver life-enhancing therapies to those living with underserved diseases and in so doing to become one of the most meaningful global genetic medicine companies in the coming few years."
Lacerta Therapeutics is a spinout of nine scientists from the University of Florida with expertise in AAV vector tech who will now carry out preclinical work on the therapies before passing them back to Sarepta once the testing starts in clinics.
Dr. Joseph Reddy, president and chief executive officer of Lacerta Therapeutics, said: "Our co-founders have dedicated their careers to the development of AAV gene therapy platforms for the treatment of multiple diseases."
"Lacerta's mission is to advance these technologies to develop novel treatments for patients with CNS disorders. We are pleased to begin our collaboration with Sarepta Therapeutics, a gene therapy leader, as it represents a significant step in advancing Lacerta's treatments to the clinic."
Sarepta said it has also committed to pay Lacerta development and sales-based milestones as well as royalties on net sales under the terms of the deal, which also gives it access to "world-class talent" as well as an additional dosing and delivery platform, capsid screening library, and proprietary manufacturing technology.
Massachusetts-based pharma has recently hit an unexpected FDA hold imposed on its DMD micro-dystrophin gene therapy, due to "a problem on the manufacturing side of things", despite earlier enthusiasm based on solid, but very early clinical results of three patients.