PM Society Awards - new category for 2023
News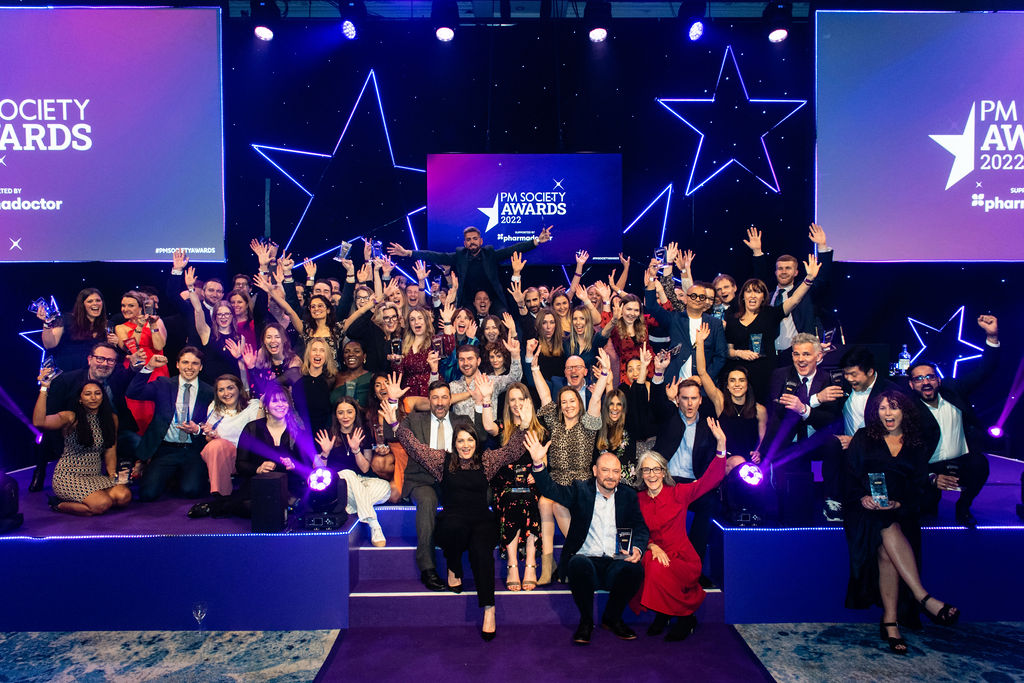 PM Society Awards
17th March 2023 | JW Marriott Grosvenor House
https://pmsociety.org.uk/pm-society-awards/
New category
The PM Society is delighted to announce a brand new, free of charge, category in the PM Society Awards 2023.
This category has come about from a collaboration between the PM Society, the IPA, and ISBA, in connection with the Pitch Positive Pledge campaign. It also follows years of focus on pitch practice by both the PM Society and the HCA and the knowledge that pitches are costly - in time, money, resources, and mental health.
We are looking for entries that highlight best practice in pitching over the last 12 months. We'd like to award the Gold trophy to a client team that has run a pitch process that followed best practice from start to finish.  Entries can be submitted by the 'client' (individual or team) or one of the agencies involved in the pitch. Enter by 9th January.
Tickets now on sale
Join us for the 37th PM Society Awards, on Friday 17th March. The longest running and largest awards event in the pharma marketing and healthcare agency calendar.
An event that showcases the best creative work our industry has to offer and an opportunity for networking and celebration attracting around 1000 guests.
Join us and also enjoy:
• An exciting digital exhibition before the awards ceremony
• Networking with your colleagues, client, and teams
• Three-course meal with wine
• Top comedy talent
About the PM Society
The PM Society is a not-for-profit organisation that believes excellent healthcare communications leads to better outcomes for patients.
The PM Society has the following purpose:
Supporting organisations and people in healthcare
Recognising excellence and promoting best practice
Providing education and development
The PM Society was established over 40 years ago to serve the needs of the pharmaceutical industry and its service agencies. It currently has over 230 companies as members, including pharma and biotech companies on the industry side, and PR, Advertising, Medical Communications, Digital, and many other kinds of service company on the agency side.