Novo Nordisk bulks up in rare diseases with $1.2bn Prothena deal
News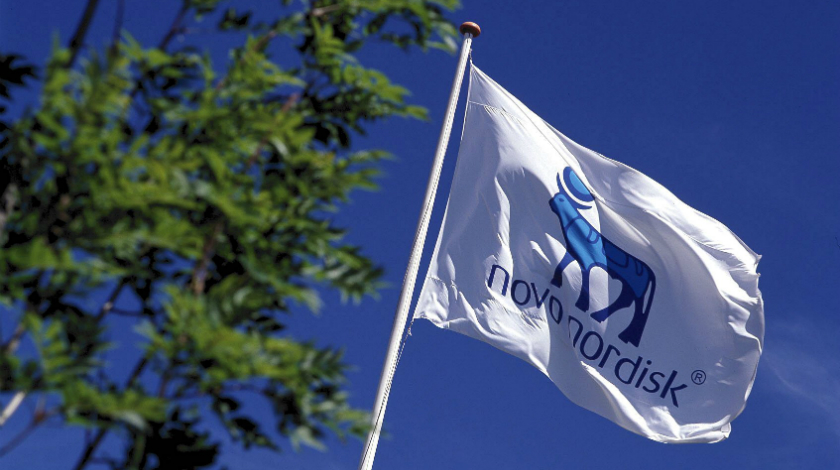 Diabetes giant Novo Nordisk has opened a new front in its rare disease R&D, thanks to an acquisition agreement with Prothena focusing on drugs for ATTR amyloidosis.
The Danish drugmaker is paying $100 million upfront for rights to antibody drug PRX004, which is heading for phase 2 trials in cardiomyopathy associated with ATTR amyloidosis, a life-threatening disease affecting the heart and nervous system.
Novo Nordisk also gets rights to the remainder of Dublin-based Prothena's ATTR amyloidosis programme under the terms of the deal, although PRX004 is the only candidate that has reached the clinical trials stage. All told, the deal could be worth up to $1.2 billion.
The bulk of Novo Nordisk's revenues come from its diabetes products, although it also active in the development and sale of drugs for growth disorders, haemophilia and sickle cell disease.
In ATTR amyloidosis, transthyretin (TTR) protein misfolds and accumulates as amyloid deposits throughout the body. PRX004 is an anti-amyloid antibody designed to target and clear the amyloid clumps, a different approach to current therapies for the disease.
At the moment, the only FDA-approved treatments for ATTR cardiomyopathy are Pfizer's Vyndaqel (tafamidis meglumine) and Vyndamax (tafamidis), which were given a green light by the agency two years ago.
Two other therapies – Alnylam's Onpattro (patisiran) and Akcea/Ionis' Tegsedi (inotersen) have been approved to treat nerve damage (polyneuropathy) associate with ATTR amyloidosis and are also being tested in clinical trials for cardiomyopathy.
In a phase 1 trial reported earlier this year, PRX004 improved cardiac systolic function and slowed neuropathy progression in all seven evaluable patients at nine months, with three of them showing improved neuropathy scores.
Prior to the Novo Nordisk announcement, Prothena said it was planning to start a phase 2/3 study in patients with ATTR cardiomyopathy before the end of this year.
For a look at the potential rewards of developing a drug for ATTR cardiomyopathy, it's worth noting Vyndaqel/Vyndamax has become one of Pfizer's fastest-growing franchises, with sales leaping 88% in the first quarter of this year to $453 million, buoyed by its approval in Europe early in 2020. According to analysts at GlobalData – sales are set to rocket to $3.5 billion by 2025.
The drug is also approved to treat ATTR polyneuropathy in Europe, but failed to get a green light in the US for that indication in 2012, which kept sales modest until the cardiomyopathy indication came through.
Novo Nordisk's head of research and early development, Marcus Schindler, said the acquisition of PRX004 reinforces the company's "dedication to advancing new disease-modifying therapies for the benefit of people with cardiovascular diseases which are the world's leading cause of death."
The company's cardiovascular pipeline also includes ziltivekimab – acquired along with Corvidia Therapeutics last year – which is in phase 2 to reduce the risk of cardiovascular events in chronic kidney disease (CKD) patients with atherosclerosis.
There has been an increase in partnering activity at Novo Nordisk as it follows a diversification strategy. In 2019, for example it agreed to work with Dicerna on gene-silencing for liver-related cardio-metabolic disease in a deal that involved a $225 million upfront payment.
It also acquired rights to a preclinical drug that could be used to treat non-alcoholic steatohepatitis (NASH) from Japan's UBE, and partnered with bluebird bio on gene-editing drugs for haemophilia.