NHS to fund Novartis' CAR-T therapy Kymriah
NHS England has struck a deal with Novartis, giving children with certain blood cancers access to its powerful CAR-T cell therapy, Kymriah.
NHS England's chief executive Simon Stevens announced that children will be eligible to receive the CAR-T (chimeric antigen receptor T-cell) therapy less than 10 days after it was granted its European marketing authorisation.
At the end of August, the European Commission approved Kymriah in children and young adults aged up to 25 with refractory acute lymphoblastic leukaemia (ALL), in relapse post transplant or in second or later relapse.
There were scant details about the deal with Novartis, which charges a list price of £282,000 for a single course of its CAR-T treatment.
However, in the US Novartis has agreed a deal with payers, where they receive refunds if the therapy does not work.
CAR-Ts involve harvesting a patient's own T-cells, genetically modifying them to attack cancer, and then injecting them back into the patient – and are considered to be the first truly personalised cancer therapies.
NHS England's backing of Kymriah follows draft guidance from NICE that rejected Gilead's rival CAR-T, Yescarta (axicabtagene ciloleucel).
Kymriah is also approved in relapsed or refractory diffuse large B-cell lymphoma (DLBCL) after two or more lines of systemic therapy.
As revealed by pharmaphorum at the beginning of the year, the NHS has been preparing for CAR-T therapies ahead of their European approval.
At the outset, there will be three centres providing CAR-T therapies to NHS patients – in London, Manchester and in Newcastle.
NICE has green-lighted Kymriah for reimbursement by the Cancer Drugs Fund, which provides interim funding for drugs until more detailed evidence can show they are cost-effective.
The decision followed a mock assessment by NICE of CAR-T therapies, which was also backed by health economists at the University of York.
This found that that the strong efficacy seen with CAR-T drugs outweighed their costly drawbacks – side effects need intensive treatment, and patients need to be intensively monitored.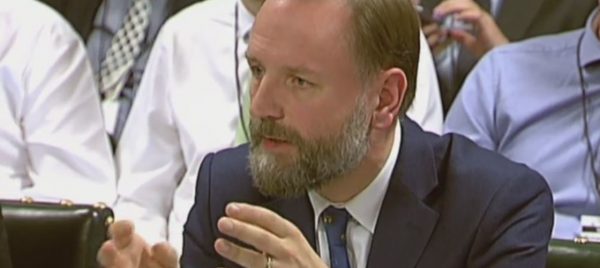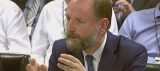 NHS chief executive Simon Stevens
Announcing the deal at the NHS Health Innovation Expo in Manchester, NHS chief executive Simon Stevens, said: "CAR-T therapy is a true game changer, and NHS cancer patients are now going to be amongst the first in the world to benefit. Today's approval is proof-positive that, in our 70th year, the NHS is leading from the front on innovative new treatments. This constructive fast-track negotiation also shows how responsible and flexible life sciences companies can succeed – in partnership with the NHS – to make revolutionary treatments available to patients."
Don't miss your daily pharmaphorum news.
SUBSCRIBE free here.