Merck's Keytruda flunks another prostate cancer test
News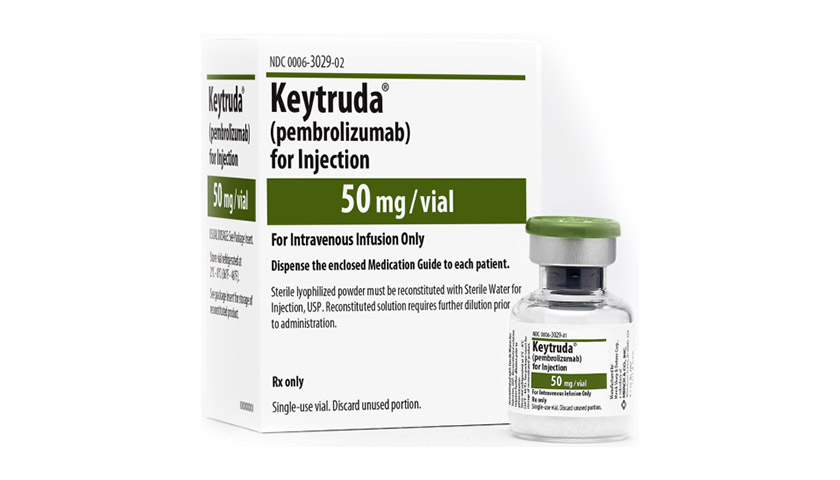 Prostate cancer has proved an elusive target for cancer immunotherapies, and Merck & Co's checkpoint inhibitor Keytruda is the latest to fall short in the disease in a phase 3 trial.
Merck has said it will abandon the KEYNOTE-991 study of PD-1 inhibitor Keytruda (pembrolizumab) in patients with metastatic hormone-sensitive prostate cancer (mHSPC) after it showed no benefit on either overall survival (OS) or radiographic progression-free survival (rPFS) when the data was analysed midway though.
The company will, however, draw some comfort from the results of a phase 3 trial in biliary tract cancer (BTC), which has given Keytruda a chance of becoming the first rival to AstraZeneca's PD-L1 inhibitor Imfinzi (durvalumab) in this rare and aggressive form of cancer with limited treatment options.
The disappointing prostate cancer data follows two other failed trials reported last year, namely the KEYNOTE-921 study of Keytruda plus chemotherapy in metastatic castration-resistant prostate cancer (CRPC) previously treated with hormonal therapies, and the KEYLYNK-010 trial of Keytruda and Merck/AstraZeneca's PARP inhibitor Lynparza (olaparib) in CRPC patients previously treated with hormonal therapy and chemo.
It leaves the KEYNOTE-641 trial of the PD-1 inhibitor plus enzalutamide in post-hormonal therapy metastatic CRPC patients as Keytruda's last late-stage study in prostate cancer, due to generate results later this year, although Merck has a couple of phase 2 studies ongoing of Keytruda combinations used as later-line CRPC therapy.
The company's head of clinical research, Scot Ebbinghaus, said Merck will "continue to advance our clinical development programme to evaluate Keytruda-based combinations and novel candidates for patients with prostate cancer."
Merck isn't alone in struggling to make headway for its checkpoint inhibitor in prostate cancer, with a litany of other discouraging studies in recent years. The cancer is particularly challenging for immunotherapy, as it tends to have fewer mutations than other cancers, presenting fewer targets for immune cells, and tends to be immunologically 'cold', with few immune cells infiltrating the tumour.
One glimmer of hope came from the CheckMate 650 trial of Bristol-Myers Squibb's PD-1 drug Opdivo (nivolumab) and CTLA4 inhibitor Yervoy (ipilimumab).
The combination showed modest efficacy with an objective response rate of 25%, but was associated with considerable side effects that forced a change in dosing regimen. It remains ongoing with updated results due in the coming months.
BTC study positive
In the BTC trial – codenamed KEYNOTE-966 – a combination of Keytruda with chemotherapy showed a "statistically significant and clinically meaningful" improvement in overall survival versus chemo alone in newly diagnosed patients, and will form the basis of regulatory filings.
Only the top-line result is available at the moment, so the big question is whether Keytruda can do better in BTC than Imfinzi, which improved OS by 20% when added to chemo in the TOPAZ-1 trial reported in 2021. That earned Imfinzi an FDA approval as the first immunotherapy for BTC last September.