Merck gets a leg-up for Keytruda in first-line kidney cancer
News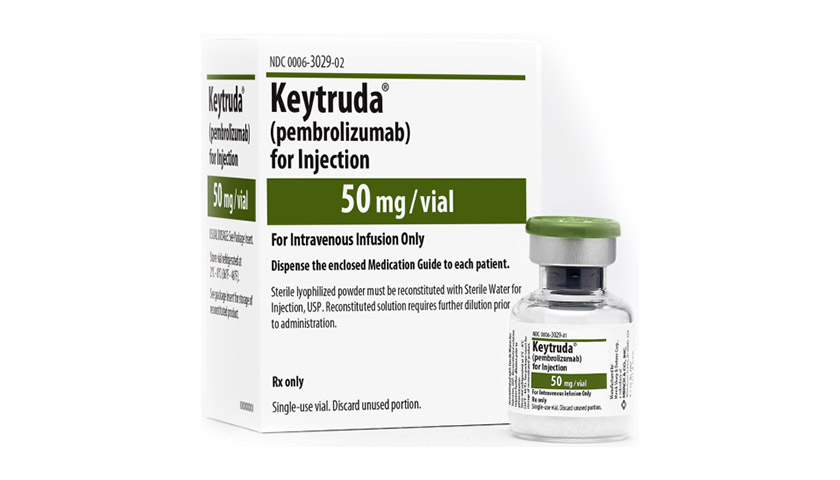 New phase 3 data have shored up the position of Merck & Co's cancer immunotherapy Keytruda in the increasingly competitive first-line kidney cancer market. 
The data from the KEYNOTE-581/CLEAR study reveal that the combination of PD-1 inhibitor Keytruda (pembrolizumab) with Eisai's targeted tyrosine kinase inhibitor Lenvima (lenvatinib) reduced the risk of disease progression of death by 61% compared to Pfizer's Sutent (sunitinib) in previously-untreated patients with renal cell carcinoma (RCC) – the most common form of kidney disease.
Merck and Eisai have already filed for approval of the combination on the strength of earlier results from the trial, but the presentation at the ASCO Genitourinary Cancers Symposium over the weekend was the time the data was put in front of oncologists.
The results were also published simultaneously in the New England Journal of Medicine, and showed that median progression-free survival was nearly two years with the combination, compared to nine months for Sutent, a standard therapy for RCC, and also cut the risk of death by a third.
Sutent has been superseded as the front-line standard in the last few years, as cancer immunotherapy combinations have come to the fore.
Keytruda is already approved alongside Pfizer's TKI Inlyta (axitinib) in that setting – as is rival drug Bavencio from Germany's Merck KGaA.
Meanwhile, Bristol-Myers Squibb's double checkpoint inhibitor combination of Opdivo (nivolumab) and Yervoy (ipilimumab) is also well established in the first-line market, and BMS has also just picked up approval for Opdivo with Exelixis' Cabometyx (cabozantinib), another TKI.
At the moment, Opdivo/Yervoy is generally used only for patients with intermediate or poor risk RCC, while the PD-1/TKI pairings are for all patients including those with favourable risk profiles, according to an editorial accompanying the NEJM paper by Alain Ravaud of the University Hospital Centre Bordeaux in France.
The editorial suggests the new study and earlier trials of PD-1/TKI combinations make these the standard first-line treatment, unless there are contra-indications, although he says there is clearly still a role for Opdivo/Yervoy.
Aside from oncologists experience with the regimen, which has now been approved for more than three years, so far as it is the only regimen so far with long-term survival data (48 months-plus) in patients with a poorer prognosis.
Approval of the Keytruda-Lenvima regimen would be a win-win for Merck, as it own a stake in Lenvima thanks to a $5.8 billion alliance agreed with Eisai in 2018.
Under that agreement Eisai and Merck are developing and marketing Lenvima jointly, both as monotherapy and in combination with Keytruda, with Eisai booking sales and the two companies sharing profits.
Merck and Eisai are expected to promote their combination heavily if its gets approved, so the main loser in the market seems to be Pfizer, which stands to lose market share for both Sutent and Inlyta in RCC.