'Keytruda is King' in lung cancer, putting BMS and next-gen in the shade
News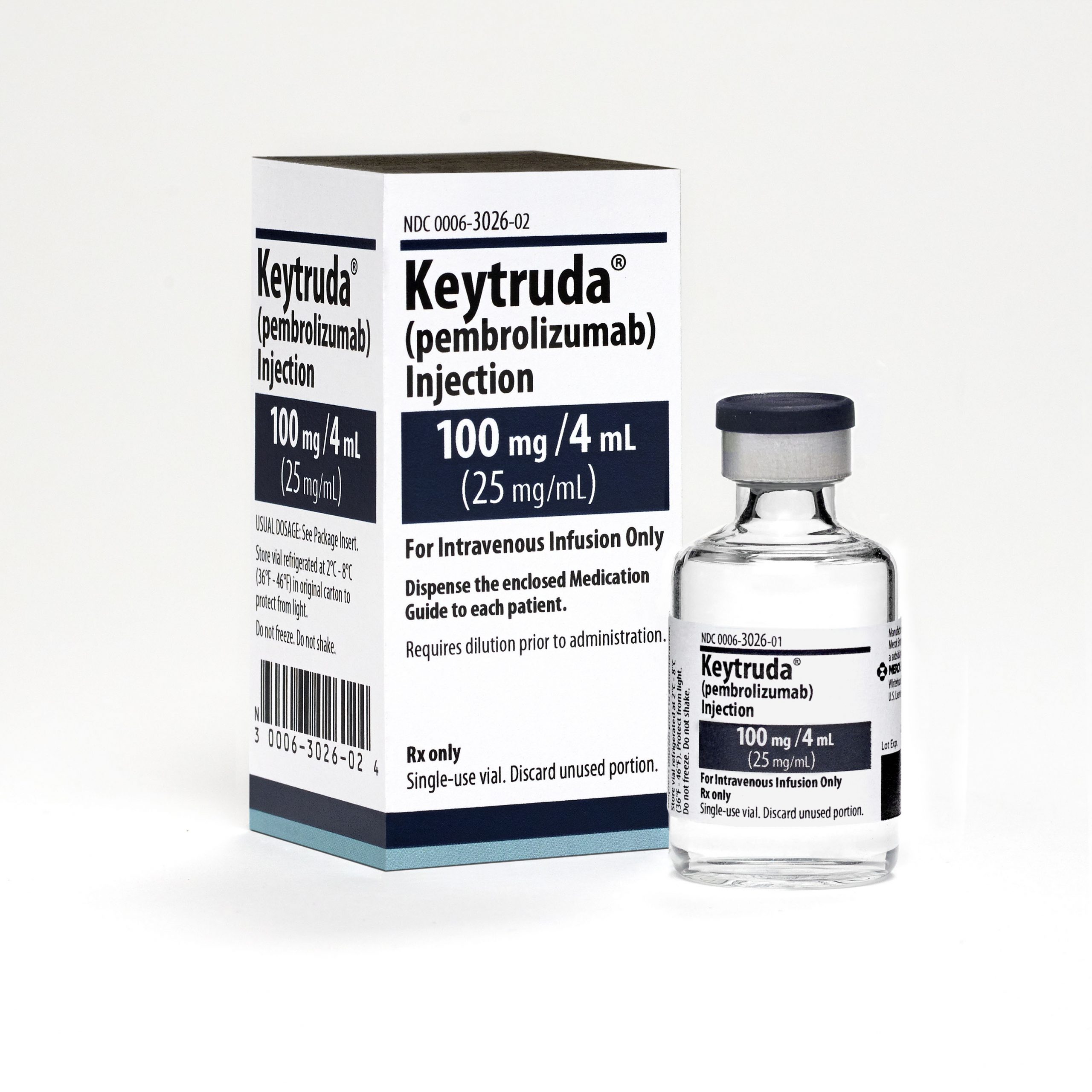 Merck & Co is pressing home its precious advantage in first line non-small cell lung cancer, with new data from a Keytruda + chemo combination suggesting patients' lives could be significantly extended.
Immunotherapy rivals BMS also presented impressive new data for its combination of Opdivo + Yervoy in frontline lung cancer use, but has nevertheless been left in the shade by Merck. The new KEYNOTE-189 data will help it to tighten its grip on the non-squamous NSCLC market, which represents about 75% of the overall multi-billion dollar lung cancer market.
The companies were showcasing lung cancer data from their two rival blockbuster cancer immunotherapy drugs at the American Association for Cancer Research annual meeting in Chicago.
The KEYNOTE-189 phase 3 trial tested Keytruda (pembrolizumab) in combination with Eli Lilly's Alimta (pemetrexed) and cisplatin or carboplatin for first-line NSCLC.
Findings showed the Keytruda-pemetrexed-platinum chemotherapy combination significantly improved overall survival, reducing the risk of death by half compared with chemotherapy alone.
Pre-specified exploratory analyses showed an overall survival benefit regardless of expression of the PD-L1 biomarker in three evaluated categories.
These categories included patients whose tumours had PD-L1 tumour proportion scores (TPS) of 1-49% - a patient group that does not often respond well to checkpoint inhibitor monotherapy.
It also included patients with a TPS of greater than or equal to 50%.
Adding Keytruda to pemetrexed plus platinum chemotherapy also achieved a significant improvement in progression-free survival (PFS), with a reduction in the risk of progression or death of nearly half for patients in the Keytruda combination arm, compared with chemotherapy alone.
Investigators also saw a PFS improvement in the Keytruda combination group, in patients whose tumours were negative for PD-L1, patients with a TPS of 1-49%, and patients with a TPS greater than or equal to 50%.
Dr Leena Gandhi, director of thoracic medical oncology at NYU Langone's Perlmutter Cancer Center, and lead author of a New England Journal of Medicine paper outlining the findings said: "There is good scientific rationale for combining Keytruda with pemetrexed and platinum chemotherapy, and these clinical data now suggest this combination as a new standard of care for the first-line treatment of these nonsquamous non-small cell lung cancer patients."
[caption id="attachment_24785" align="alignnone" width="122"]

Roger Perlmutter[/caption]
Dr Roger Perlmutter, president of Merck Research Laboratories, said: "The results of this trial have the potential to change the treatment paradigm for patients with nonsquamous non-small cell lung cancer in the first-line setting, including patients whose tumors are either PD-L1 negative or are untested."
Keynote-189 aims to confirm findings of phase 2 data from the Keynote-021 trial, which the FDA used as a basis for a quick approval in first line NSCLC.
Merck also separately posted favourable results from KEYNOTE-042, showing Keytruda improved overall survival as a monotherapy in first-line NSCLC, including where 1-50% of tumour cells were expressing the biomarker PD-L1.
BMS struggles on with Opdivo
BMS has been on the back foot in first-line NSCLC ever since the failure of the CheckMate-026 trial testing Opdivo (nivolumab) monotherapy in first-line NSCLC wth low PD-L1 expression.
It has now shown Opdivo is effective in frontline use with BMS' other immunotherapy, Yervoy (ipiliumumab), and has pioneered a novel biomarker, tumour mutation burden (TMB) in its latest studies.
The combination tripled progression-free survival at one year compared with a chemotherapy arm (43% vs 13%), and response rate was nearly double that compared with chemotherapy (45.3% vs 26.9%) at one year.
Safety-wise 31% of patients on the Opdivo/Yervoy combination experiencing grade 3-4 treatment related adverse events, versus 36% on chemotherapy.
The verdict from the stock markets is that Merck & Co is still the leader in this use – its shares ticked up following the announcement, while BMS' shared were down almost 9% following the announcements.
https://twitter.com/bradloncar/status/983297390173138944
Another competitor who suffered because of Merck's success was Nektar Therapeutics, as it is developing a novel natural killer cell therapy, NKTR-214, to be combined with Opdivo and Yervoy. It saw its shares sink 10% yesterday, as traders expected Merck to muscle out its competitors with the new combination data.