Intellia, Regeneron ace first trial with 'in vivo' CRISPR drug
News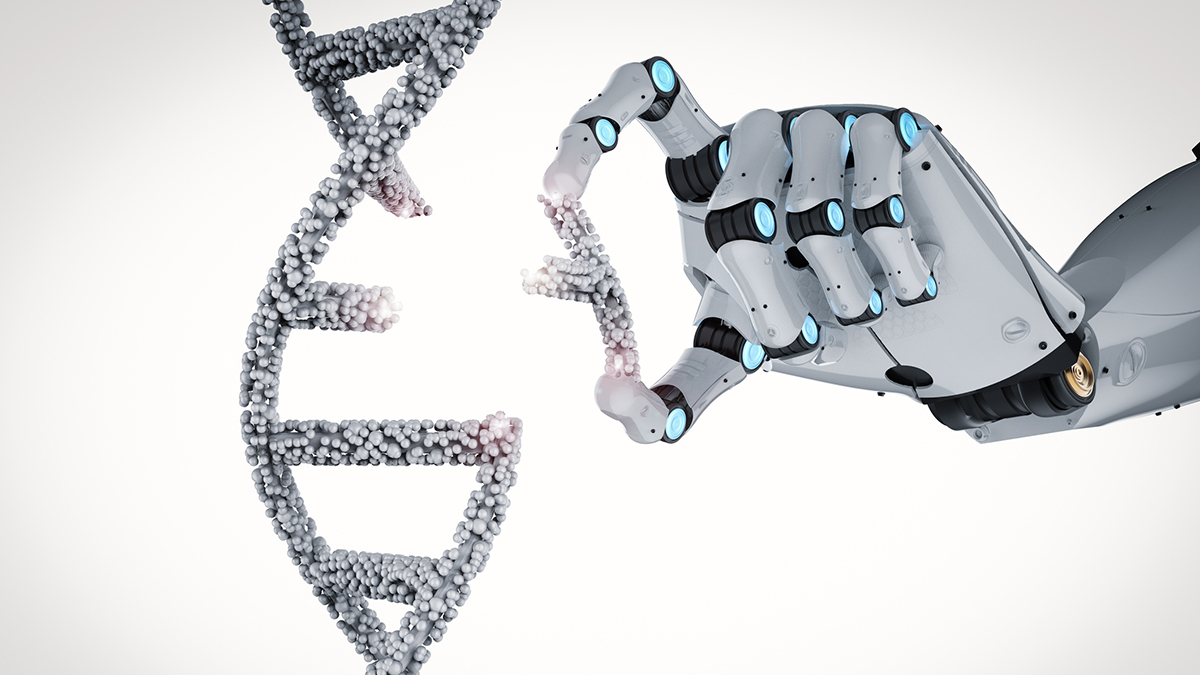 The first ever clinical data with a CRISPR/Cas9 drug used to edit the genomes of cells within the body has yielded impressive results in patients with ATTR amyloidosis, a life-threatening rare disease. 
Preliminary results from a phase 1 trial run by Regeneron and CRISPR specialist Intellia Therapeutics – co-founded by Nobel Prize winner Jennifer Doudna – showed steep reductions in a biomarker of ATTR amyloidosis disease activity with a single dose of the NTLA-2001 drug.
The reductions matched the efficacy of current therapies for ATTR amyloidosis that require chronic dosing such as Alnylam's Onpattro (patisiran) and Ionis/Akcea's Tegsedi (inotersen) – both gene-silencing agents which can cost around $450,000 a year.
So far, human trial data for gene-editing drugs have been generated for ex vivo therapies, meaning the CRISPR technology is used to modify cells outside the body, which are then reinfused into the patient.
https://twitter.com/EricTopol/status/1408809868841000964
Intellia and Regeneron's in vivo approach involves administration of a gene-editing drug – in the form of a CRISPR mRNA and guide RNA packaged in a lipid nanoparticle – directly into the body.
In ATTR amyloidosis, transthyretin (TTR) protein misfolds and accumulates as amyloid deposits throughout the body, affecting the heart and nervous system and cutting life expectancy. Intellia and Regeneron's phase 1 trial looked at patients who had nerve damage (polyneuropathy) as a result of the disease.
In the study, a dose of NTLA-2001 – designed to inactivate the TTR gene in liver cells and prevent the production of misfolded TTR – cut levels of the protein in the blood by an average of 87% in three patients treated with a 0.3mg/kg dose. In three more patients treated at 0.1mg/kg levels fell by 52%.
Current drugs to treat ATTR polyneuropathy typically reduced levels by around 80%, suggesting that the CRISPR approach could be at least as effective – assuming further trials back up this preliminary finding.
The drug also had an encouraging safety profile, with no serious adverse events observed in the first six patients by day 28, according to Intellia.
"NTLA-2001 is the first CRISPR/Cas9-based therapy candidate to be administered systemically, via intravenous infusion, for precision editing of a gene in a target tissue in humans," said Intellia, claiming a milestone that has so far eluded CRISPR rivals like Crispr Therapeutics and Editas Medicine. Regeneron has partnered the company since 2016.
With an effective and well-tolerated dose now established, the two partners will move onto the phase 2 portion of their study later this year, and will also start testing the drug in ATTR amyloidosis-related cardiomyopathy, a complication currently treated with Pfizer's Vyndaqel (tafamidis).
The proof-of-concept data is a boost not only for patients with amyloidosis, but also raises the profile of a technology that could transform the treatment of a host of other diseases.
"Thanks to large-scale human genetics research, there have been many new genetic targets identified and confirmed to have an impact on human health," commented Regeneron's chief medical officer George Yancopoulos.
"Combining this knowledge with the precision and enhanced convenience of a single CRISPR infusion unlocks new possibilities in treating – and potentially even curing – life-threatening and historically difficult-to-address diseases," he added.