Immunocore's rare cancer treatment gains UK Promising Medicine designation
News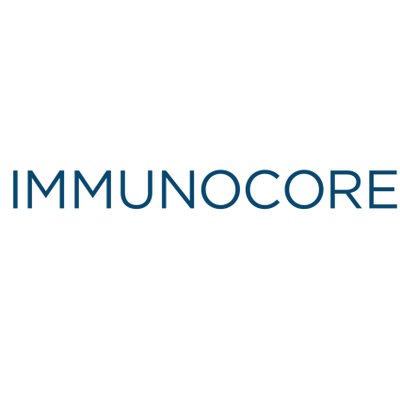 Immunocore has gained a Promising Innovative Medicines (PIM) designation in the UK for its candidate immunotherapy for patients with metastatic uveal melanoma, a rare tumour of the eye.
IMCgp100 is a T cell receptor (TCR) treatment which the privately-held Oxford, UK-based biotech believes could be a frontrunner in the next generation of immunotherapy.
The PIM designation is part of the UK's own fast-track system for innovative medicines, being part of the Early Access to Medicines Scheme (EAMS), which gives patients with life-threatening or seriously debilitating conditions access to as-yet-unauthorised medicines.
The scheme has proved popular with a number of companies, such as Merck and its immunotherapy Keytruda and BMS' Opdivo, even though, once approved, it doesn't guarantee a 'yes' from NICE's cost-effectiveness appraisal.
Immunocore has developed its own ImmTAC drug platform, a new class of drugs with ultra-high affinity for intracellular cancer targets, based on synthetic, soluble TCRs that naturally recognise cells containing disease-specific targets and selectively kill them.
ImmTAC molecules can access up to nine times more targets as antibody-based therapies, including monoclonal antibodies, and also have the unique ability to tackle solid 'cold' low mutation rate tumours. These represent the majority of tumours, which do not adequately respond to currently available immunotherapies.
The company unveiled data last month which showed the drug produced a near doubling in the average rate of overall survival in metastatic uveal melanoma compared with studies of other agents. It showed a one-year overall survival (OS) rate of 73% and a one-year progression-free-survival (PFS) rate of 62% based on the irRC criteria as of the data cut-off in October 2017.
These results compared favourably to studies with other agents, which show one-year OS rates of around 25-45%, and a phase 2 trial has already begun.
IMCgp100 is being studied in an open label trial as a monotherapy compared to dacarbazine, BMS' CTL-4 inhibitor Yervoy and Merck's PD-1 inhibitor Keytruda in the study, which is expected to reach its primary completion date in July 2020.
The drug has already been identified as a potential breakthrough by the EMA, having taken part in the EU regulator's Adaptive Pathways Pilot Programme.
[caption id="attachment_35044" align="alignnone" width="144"]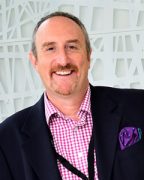 Immunocore's James Sandy[/caption]
James Sandy, chief development officer at Immunocore, commented: "We are delighted by the MHRA's decision to award PIM designation to IMCgp100, which gives us scope to accelerate the approval process for IMCgp100, and bringing us a step closer towards making IMCgp100 available for patients with uveal melanoma, for which there are currently no effective treatment options available."
The company is also conducting studies of the drug in combination with existing immunotherapies, as well as pursuing development of other pipeline molecules with GSK.
However, while its platform is promising, Immunocore's pipeline is part of a tsunami of new immunotherapy products looking to be the next-generation treatment. A study published last week by the US-based Cancer Research Institute found that there are currently 2,004 immunotherapy agents in the pipeline, of which 940 are already in clinical development.