HIV vaccine shows 'encouraging' early results
Janssen has unveiled what it calls 'encouraging' early results of its vaccine to prevent infection by HIV.
The phase 1/2a APPROACH study is one of dozens of trials being presented at the IAS Conference on HIV Science being held in Paris, and represents the next ambitious goal for beating the infection.
Existing antiretroviral therapy combinations can keep HIV in check in already-infected people, but there is as yet no vaccine to help people resist infection if they come into contact with the virus, which is usually sexually transmitted.
Janssen says the first-in-man study is of 393 health volunteers, and aimed to elicit an immune response against a variety of HIV subtypes which are prevalent around the world.
"Finding a preventive vaccine has proven to be one of the biggest scientific challenges in the 35-year quest to end the HIV pandemic. A successful preventive vaccine for HIV will need to provide broad protection against a wide range of viral strains," said Professor Dan Barouch, Harvard Medical School, Director of the Center for Virology and Vaccine Research at Beth Israel Deaconess Medical Center and a key collaborator for APPROACH.
"These promising, early-stage results suggest that these vaccines utilising 'mosaic' immunogens should be evaluated further for their potential ability to achieve this historic goal," he concluded.
An estimated 37 million people are currently living with HIV-1 globally, and nearly 2 million people become newly infected each year.
An effective HIV vaccine has so far eluded researchers because of the virus' unique properties of genetic diversity and its ability to mutate rapidly.
Janssen's 'Mosaic-based' vaccines, are so called because they contain immunogens created using genes from different HIV subtypes responsible for HIV-1 infections worldwide.
These immunogens are delivered through viral vectors, including Janssen's AdVac technology based on adenovirus serotype 26 (Ad26). The viral vectors are combined with other components such as soluble proteins to form mosaic-based prime-boost vaccine regimens that first prime and then boost the immune system, with the aim of producing stronger and longer-lasting immunity to HIV.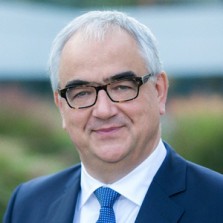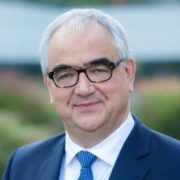 Paul Stoffels, M.D., Chief Scientific Officer, Johnson & Johnson said, "In recent years, a new optimism has emerged that we will find an effective HIV vaccine in our lifetime. The results from today's study add to that belief and we look forward to advancing to the next stage of clinical development as quickly as possible."
In pre-clinical studies, regimens incorporating mosaic vaccines demonstrated protection against infection with an HIV-like virus. The most effective prime-boost regimen in these studies reduced the per-exposure risk of infection by 94% and resulted in 66% complete protection after six exposures.
Based on immunologic responses observed in APPROACH, as well as protection observed in pre-clinical studies, a lead HIV-1 vaccine regimen comprising Janssen's Ad26 mosaic candidate and the Clade C gp140 soluble protein will now been selected for a potential Phase 2b proof-of-concept efficacy study. Should this study move forward, Janssen and its global partners say a study in southern African countries could begin in late 2017 or early 2018.
The company  isn't the only one working in the field.  A little further advanced is a vaccine candidate being developed in a partnership between GSK, Sanofi and the US National Institute of Allergy and Infectious Diseases.
Known as HVTN 702, the product is made up of one candidate vaccine each from Sanofi Pasteur and GSK, combined with GSK's adjuvant MF59.
Results from this trial are expected in 2020, and key to success will be just how many patients gain protection from the vaccines.
One obstacle to these candidates is the number of injections required – the Janssen vaccine needs to be administered at least four times, while the GSK- Sanofi one is given five times over a year.
Janssen also has a therapeutic HIV vaccine in early stage development, which is about to enter human trials. An injection could liberate patients from daily HIV medication, if it can eventually match the efficacy of oral treatments.
Don't miss your daily pharmaphorum news.
SUBSCRIBE free here.