Healthware Group buys Finnish digital agency Make Helsinki
News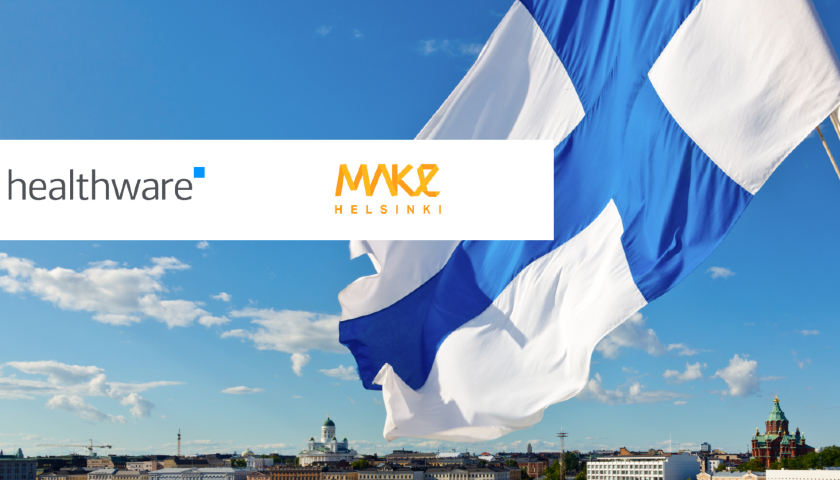 Healthcare agency, consultancy and digital health group Healthware Group has acquired Finland-based digital service development and creative agency Make Helsinki.
The acquisition builds on prior collaborations between the two organisations, including in best-in-class full-service agency offerings, digital transformation, technology/enterprise solutions and corporate venturing.
The move will see Make Helsinki's CEO and co-founder Petteri Kolehmainen assume the role of managing director Finland at Healthware Group.
He said: "We have been cooperating together for several years, and have found that we strongly share similar focuses, cultures and targets. As part of Healthware Group we can serve our existing and new customers better, faster and with wider expertise than ever before."
Make Helsinki was founded in 2015 and offers services such as virtual reality (VR), customer experience, design, augmented reality (AR) and recruitment for virtual trials, as well as having strong knowledge of the Nordic market.
The deal will see Make Helsinki rebrand to Healthware and function as a regional hub for the group, continuing to offer its services in addition to the entire Healthware Group offering. Existing employees in the region will report into the new organisation.
Healthware CEO Roberto Ascione said the acquisition will allow the group to focus on the Nordics and Baltics region and become part of the burgeoning Finnish tech ecosystem.
Ascione said: "We are excited about this new acquisition, which extends our global footprint with a Nordics and Baltics presence and reinforces our expertise in key disciplines that are increasingly important to the future of health."
Founded in 1997, Healthware has seen rapid growth in the past few years. It became privately-owned once again after spinning out of a healthcare communications conglomerate in 2015 and saw €10 million investment in early 2019 led by FITEC, one of the main European VC funds focusing on technology. This latest deal follows the group's acquisition of pharmaphorum earlier this year.