Former Theranos CEO faces criminal fraud charges
Elizabeth Holmes, the founder and former CEO of the blood testing startup Theranos has been criminally charged with fraud, for allegedly making false claims about the effectiveness of the company's products.
Holmes appeared before a US district court in San Jose, along with the former company president Ramesh Balwani, charged with two counts of conspiracy to commit wire fraud and nine counts of wire fraud.
Both were released on $500,000 bail and ordered to surrender their passports.
As a result of the criminal charges, Holmes has stepped down as CEO of Theranos and has been replaced by the company's general counsel, David Taylor.
The criminal charges follow civil charges raised by the US Securities and Exchange Commission (SEC) earlier this year after a lengthy scandal where the company's claims about its supposedly groundbreaking blood-testing technology were exposed as falsehoods.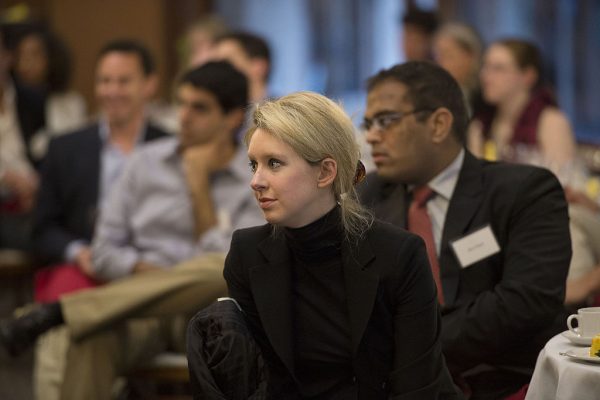 Elizabeth Holmes
Holmes founded Theranos in 2003 as a private health care and life sciences company, with a mission to revolutionise medical lab testing through allegedly innovative methods for drawing blood and analysing and interpreting the data.
Balwani was employed from September of 2009 until 2016, and worked in several jobs including as a board director and its chief operating officer.
A federal grand jury indictment alleges Holmes and Balwani used adverts and meetings to encourage and induce doctors and patients to use Theranos blood testing and lab services, even though they knew they were incapable of producing accurate and reliable results for some blood tests.
But tests performed on Theranos technology were likely to contain inaccurate and unreliable results, the charges said.
According to the indictment, Holmes and Balwani used direct communication, marketing materials, media and financial statements, models and other information to defraud potential investors.
While they claimed their revolutionary and proprietary analyser was able to perform a full range of clinical tests using small blood samples from a finger stick, the reality was the device had accuracy and reliability problems.
It only performed a limited number of tests and was slower than some competing devices and in some respects could not compete with existing conventional machines.
Catherine Hermsen, acting director, FDA Office of Criminal Investigations, said: "The conduct alleged in these charges erodes public trust in the safety and effectiveness of medical products, including diagnostics. The FDA would like to extend our thanks to our federal law enforcement partners for sending a strong message to Theranos executives and others that these types of actions will not be tolerated."
Don't miss your daily pharmaphorum news.
SUBSCRIBE free here.