FDA breakthrough designation for Bayer and Merck & Co's AI software
Bayer and Merck & Co have won a breakthrough device designation from the US regulator FDA for artificial intelligence software they are jointly developing.
The CTEPH Pattern Recognition Artificial Intelligence Software aims to support clinical decision-making of chronic thromboembolic pulmonary hypertension (CTEPH).
The rare form of pulmonary hypertension is thought to affect around five people per million, per year around the world and the similarity of its symptoms to conditions like asthma and COPD can hinder diagnosis.
Bayer and Merck & Co's software looks to support radiologists, who are often on the frontline for identifying CTEPH patients, by analysing image findings from cardiac, lung perfusion and pulmonary vessels in combination with a patient's clinical history.
The pharmaceutical companies said their software could ultimately be deployed via Bayer's Radimetrics informatics technology platform, which connects contrast medium, injector and scan information.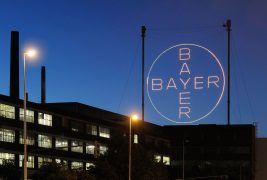 Prof Dr Olaf Weber, head of radiology research and development of Bayer AG's Pharmaceuticals Division, said: "Bayer is looking forward to leveraging our expertise in radiology to develop a software to support radiologists and treating physicians in the complex diagnostic decision-making process of this rare disease.
"We hope that greater awareness of CTEPH in conjunction with a decision-support tool will eventually assist in diagnosing patients earlier and more reliably, thereby allowing earlier treatment."
The new FDA Breakthrough Device Program was created as part of the 21st Century Cures Act and is expected to expedite the software's assessment and review.
However, Bayer and Merck noted that development of their CTEPH Pattern Recognition Artificial Intelligence Software remains complex, given the nature of the disease and technology.
For Bayer it could be the next step in the German pharmaceutical company's use of AI and follows last month's deal with Genpact to apply AI to its pharmacovigilance systems through a multi-year deal with the professional services firm.
Don't miss your daily pharmaphorum news.
SUBSCRIBE free here.