FDA advisors back COVID jabs for very young children
News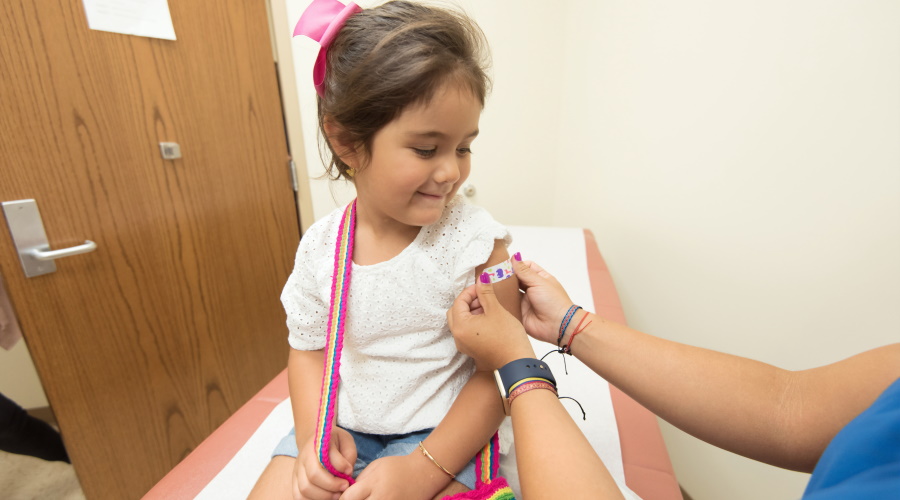 The FDA's vaccines advisors have voted in favour of extending the use of mRNA-based COVID-19 vaccine from Moderna and Pfizer/BioNTech to include children from the ages of six months.
The Vaccines and Related Biological Products Advisory Committee (VRBPAC) voted 21 to zero in favour of both vaccines in this age group, in light of rising rates of hospitalisations and deaths that have been seen in the very young during the Omicron wave of infections.
The panel said the emergency use authorisations for the shot should be amended to include children aged six months to five years for Moderna's two-dose regimen, and six months to four years for Pfizer's three-shot course.
The FDA isn't required to follow the advice – but usually does – and the EUAs for both vaccines are expected to be updated to reflect the new advice in the coming days.
Moderna is seeking authorisation for a 25 μg dose– one quarter of the adult dose – given one month apart. Meanwhile, Pfizer's regimen is for three 3 μg doses – a tenth of the adult dose – with the first two shots given three weeks apart and the third eight weeks later.
Peter Marks, director of the FDA's Centre for Biologics Evaluation and Research (CBER), told the meeting that there is a high seroprevalence of SARS-CoV-2 in the US paediatric population, and despite this there "still was during the Omicron wave a relatively high rate of hospitalisation" last winter.
The latest Centres for Disease Control and Prevention (CDC) figures indicate that there have been 442 deaths among children under 4 years old due to COVID-19 as of 28 May – a much higher rate than has been seen with influenza epidemics.
Getting the VRBPAC's endorsement wasn't a given however, and there was considerable and sometimes energised debate about the need to extend vaccination to these young children, with some panellists pointing to a low rate of hospitalisations compared to other age groups.
There were questions raised about a relatively low level of protective efficacy seen after two doses of the Pfizer shot, but on balance the advisors agreed that its efficacy and safety data supported authorisation.
A lot of time was also spent debating the messaging that should accompany the vaccines to parents, including carefully explaining the relative risk:benefit considerations for this young age group.
Pfizer starts variant shot filing in EU
Pfizer meanwhile has said that the EMA has started a rolling review for its variant-adapted version of its COVID-19 vaccine, initially based on chemistry, manufacturing, and controls (CMC) data.
Clinical data against the Omicron strain and its subvariants will be submitted in the coming months, it said, with a filing in the US expected shortly. The precise composition of the variant-adapted vaccine "will be discussed with global regulatory bodies to determine a potential vaccine booster approach" for the autumn, added the company.
Moderna meanwhile said last week that its Omicron-directed vaccine outperformed its original Spikevax shot in a head-to-head trial, and would also be submitted for authorisation as a candidate for autumn booster programmes.
The FDA is due to discuss both the Pfizer/BioNTech and Moderna modified vaccines at a meeting on 28 June.