England reveals plans allowing abortion pill to be taken at home
Women in England will be able to take an early abortion pill in the safety of their own homes as early as the end of this year, according to new government plans.
The UK government is planning to legalise unsupervised use of the pregnancy termination pill by the end of this year, bringing it in line with similar legislation in Wales and Scotland.
According to new plans, women will be able to choose if they would like to take the second medical abortion pill, misoprostol, in a clinic or in the safety and familiar surroundings of their own home.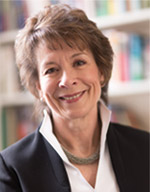 Professor Lesley Regan, president of the Royal College of Obstetricians and Gynaecologists (RCOG), said: "Today's announcement that use of misoprostol at home will be allowed in England is hugely welcomed and a major step forward for women's healthcare."
Currently, women in the UK need to take both pills, two days apart to end an early pregnancy before 10 weeks gestation.
The first of them, mifepristone, stops the hormonal development of pregnancy, the second, misoprostol, encourages the womb to break down four to six hours after the dose has been administered.
But several women reported the symptoms of the second pill to begin much earlier than expected causing an immense amount of discomfort and bleeding on their way home from the clinic.
Professor Dame Sally Davies, chief medical officer, said: "Abortion can be a difficult experience, so it is important that women feel safe and as comfortable as possible. This decision will increase choice for women and help ensure they receive safe and dignified care."
However, the Society for the Protection of Unborn Children said it would appeal the decision in court, saying the proposal "further trivialises abortion".
"The abortion pill puts women through a terrible emotional and physical ordeal. The determination of the abortion industry to push women to undergo this in their own home with no real medical supervision illustrates their cavalier attitude when it comes to the well-being of women, " said the society's spokesperson.
The new government plans will not change the way women are assessed and treated.
The Department of Health and Social Care will now work closely with partners including the Royal College of Obstetricians and Gynaecologists to develop clinical guidance for all healthcare professionals to follow when providing this treatment to patients.
Don't miss your daily pharmaphorum news.
SUBSCRIBE free here.